Learn to make all-natural DIY cola bath bombs that smell just like soda! This recipe uses a combination of essential oils to create an authentic cola scent. No synthetic fragrance oils necessary. Kids and adults alike will love these soda bath bombs.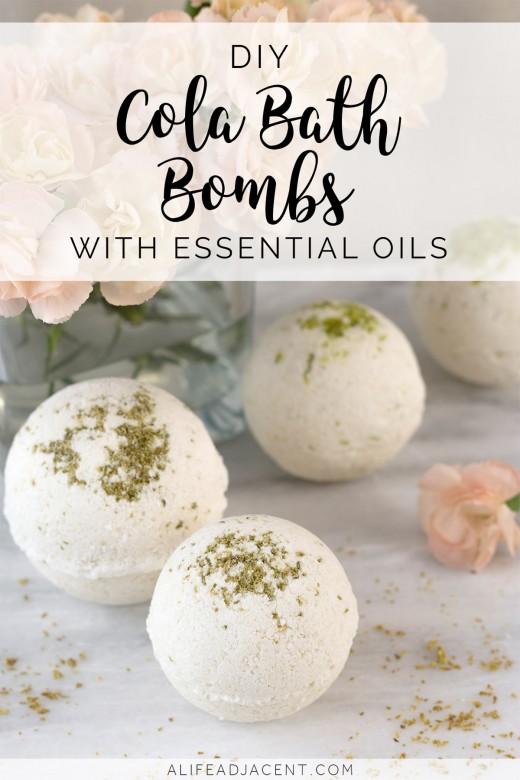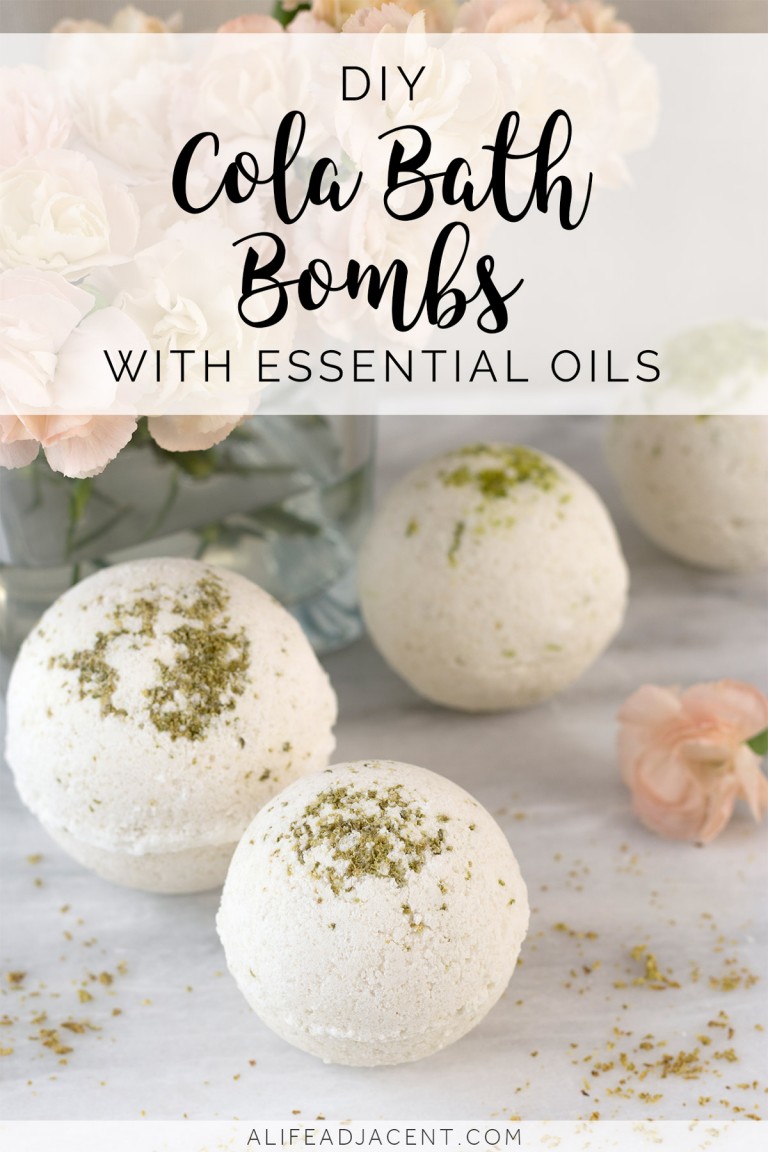 These sweet, fragrant DIY cola bath bombs are fizzy, just like real cola! Yes, we are a natural blog and believe it or not, this is a natural recipe. There are absolutely no synthetic fragrance oils or artificial dyes in these bath bombs.
Did you know that a very popular brand of cola is rumoured to use a special blend of food-grade essential oils to achieve their unique flavour and aroma? It's sweet orange and lime essential oils, with a sprinkling of dried lime peel and a dash of vanilla oleoresin, that give our DIY bath bombs their refreshing aromatic cola scent! This delicious aroma is sure to be a hit with your kids, nieces, nephews — any kid really. Although, adults might just like these bath bombs too, especially if they love the invigorating scent of cola.
If you haven't already checked out our DIY rose vanilla bath bombs, be sure to do that especially if you prefer floral scents. But if you want to enjoy the sweet fragrance of an icy cold glass of cola without the calories, then this JUST might be your recipe.
A note on oils in DIY bath bombs
In most of our DIY bath bomb recipes, we use organic coconut oil, which is a saturated fat and is resilient to light and heat. Coconut oil is wonderfully moisturizing with antibacterial properties. However, you can substitute any low-PUFA oil such as shea oil, jojoba oil or camellia oil in this recipe.
We don't recommend using less stable, polyunsaturated oils such as sunflower oil, safflower oil or sweet almond oil in DIY bath products. These high-PUFA oils will oxidize in hot bathwater and become rancid. To learn more about the damaging effects of polyunsaturated oils on your skin, please check out this article.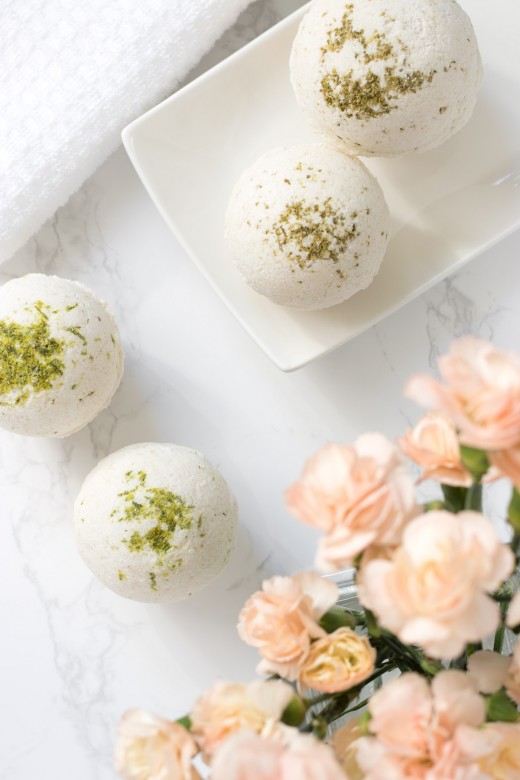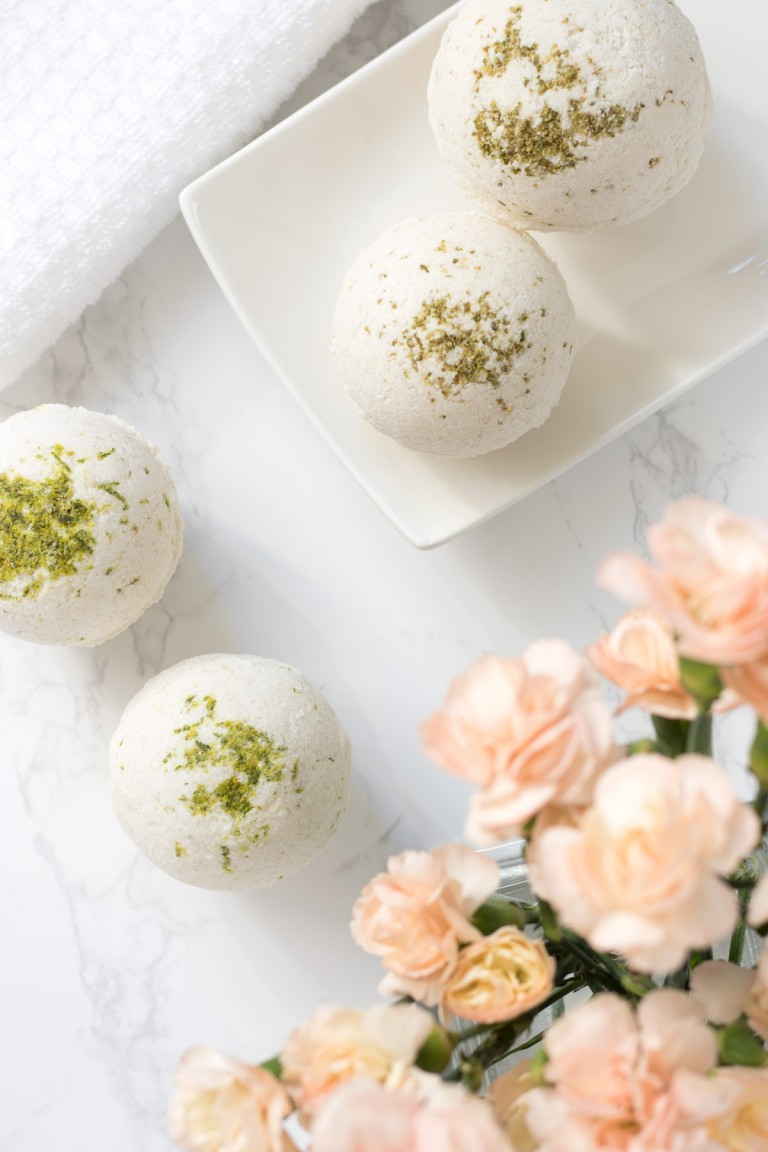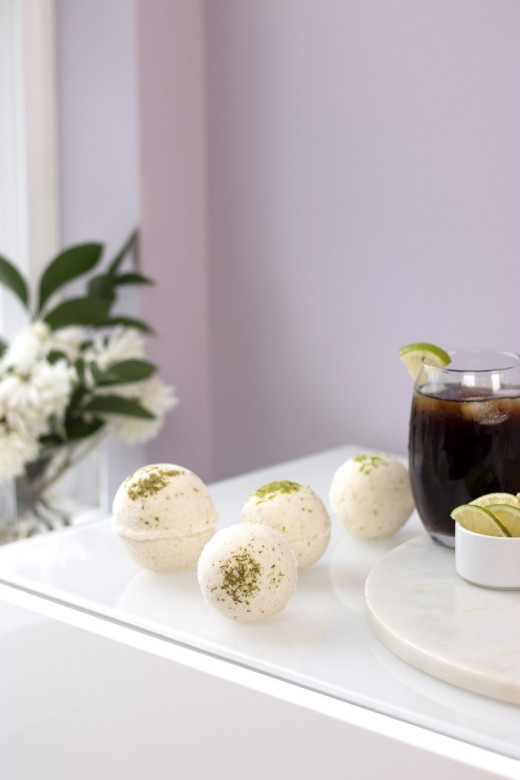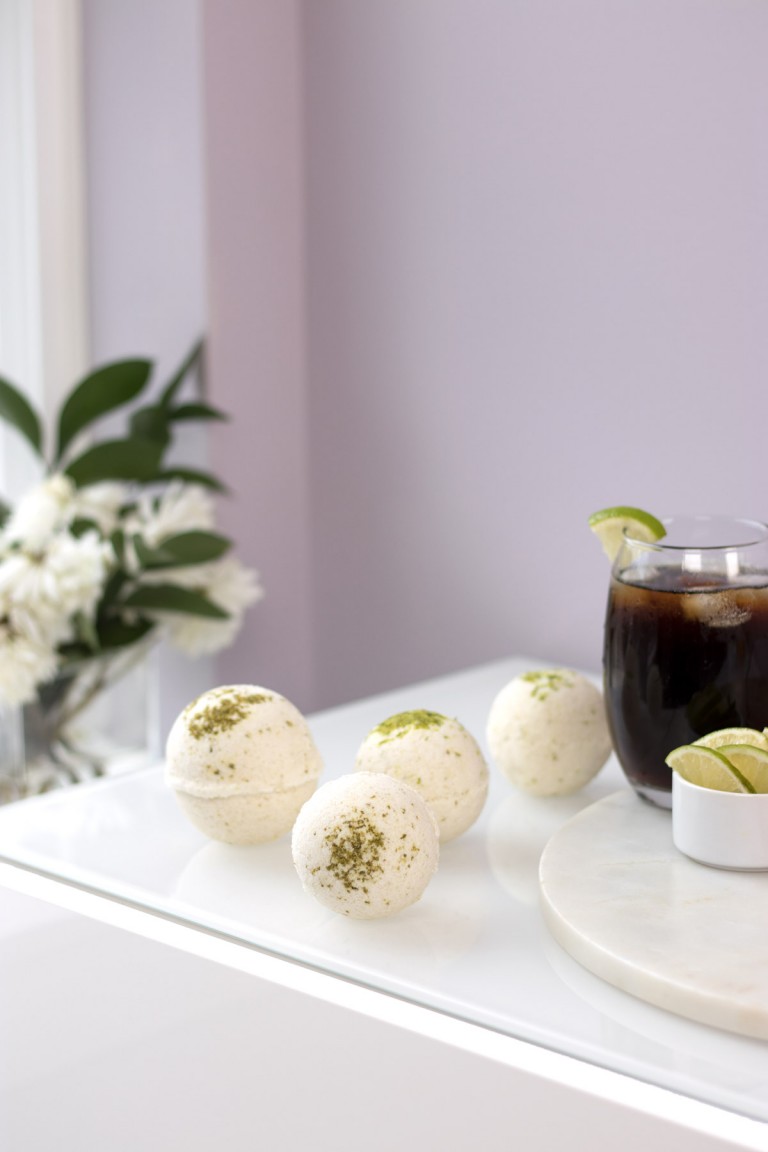 Natural DIY Cola Bath Bombs With Essential Oils
Learn to make fragrant, all-natural DIY cola bath bombs with this simple recipe. No synthetic fragrances or colours are needed — this recipe uses only natural essential oils for a true cola scent that kids and adults alike will love.
What You'll Need
Instructions
If making your own dried lime or orange peel, grate the rind of two limes or two oranges with a zest grater. You can also use one of each. Cover a cookie sheet with unbleached parchment paper. Evenly spread the rind on the parchment paper. Bake at 200 degrees for 30 minutes and allow to cool. Set aside.

In a large bowl, place all the dry ingredients. Mix well with a whisk or large spoon, making sure to remove any lumps.

Melt the coconut oil in a small saucepan on low heat. Slowly add the oil to the dry ingredients. If you notice a bit too much fizzing of the dry ingredients, add the oil even slower. Whisk gently.

Add the water and your essential oils. Again, whisk as you go, always adding the wet ingredients slowly. NOTE: if using vanilla extract instead of vanilla oleoresin, use 2 tsp of water instead of 3 tsp.

Once the mixture is ready for your molds, scoop approximately 1 tablespoon of the dried orange or lime rind into one half of your bath bomb mold. Make sure the dried lime is on the bottom so the bath bomb will have the dried fruit as a pretty garnish. This step is optional however. Tip: greasing the molds slightly with coconut oil will make the bath bombs easier to remove later.


Then, add the bath bomb mixture to your mold. Firmly pat the mixture to conform to your mold, slightly overfilling it. Do the same with the other half of the mold, omitting the dried fruit on the bottom. Put the two sides together and press firmly, allowing the excess mixture to fall back back into your mixing bowl.

Place your molds on a cookie sheet or cutting board covered in parchment paper to set. Don't leave the bombs in the mold too long or they will be difficult to remove. If you remove them too soon and they crumble, simply place them back in the mold and give them more time to set. We determined that 1 - 1 1/2 hours of curing time is the magic time frame for this recipe.
Notes
Caution: please use only steam-distilled lime essential oil in this recipe. Regular lime essential oil has photosensitizing properties that can lead to burns, skin damage, and irritation.
We use stainless steel bath bomb molds instead of aluminum molds for all of our bath bomb making. Not only are stainless steel molds far more durable, but we prefer to avoid aluminum where possible due to its link to Alzheimer's and other health issues. We also don't recommend using plastic molds, which are easily cracked and not very eco-friendly.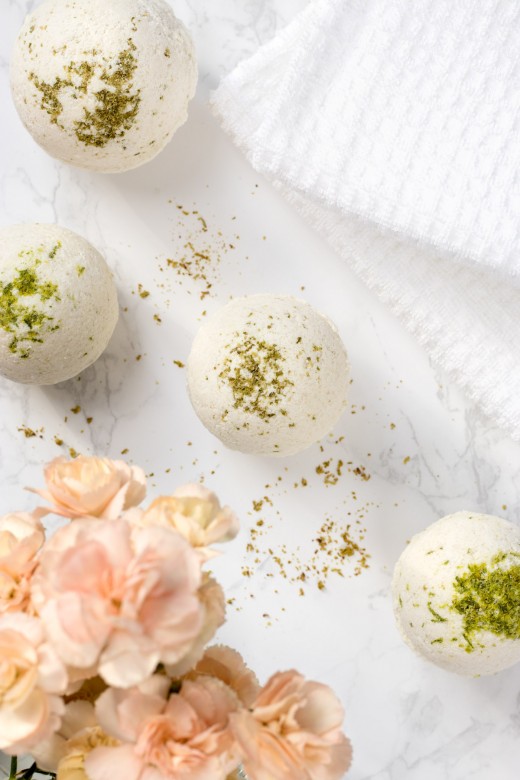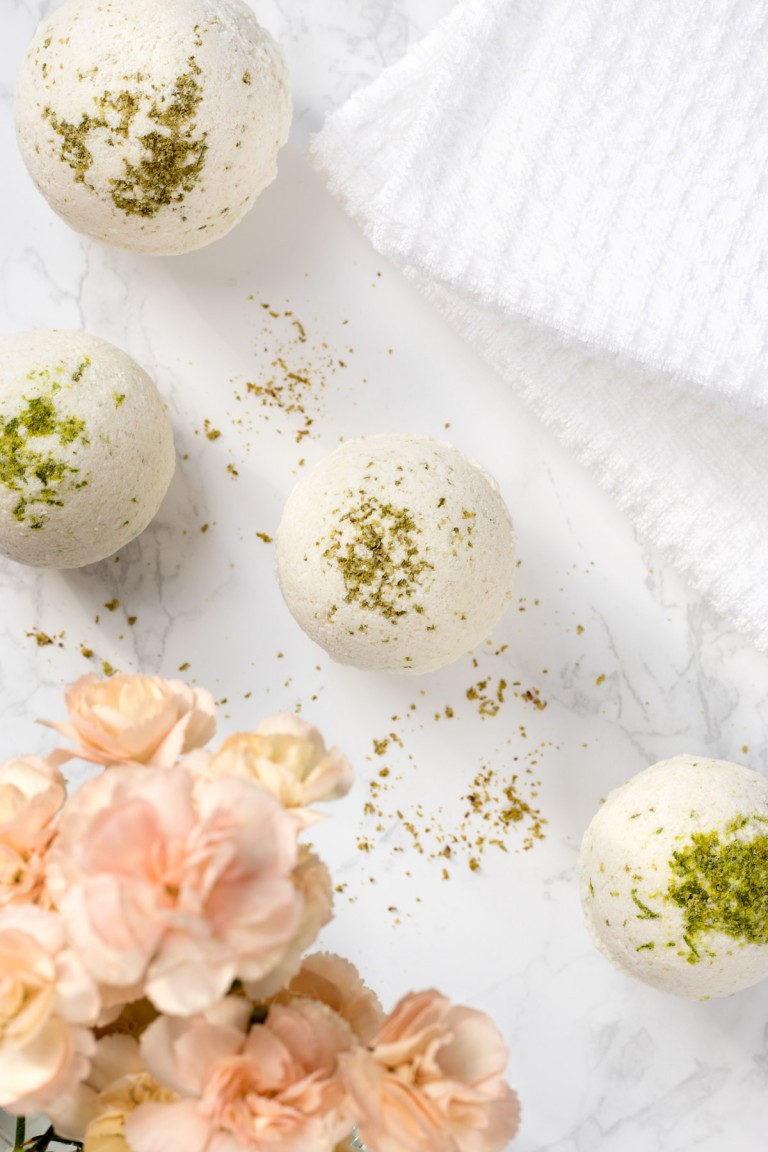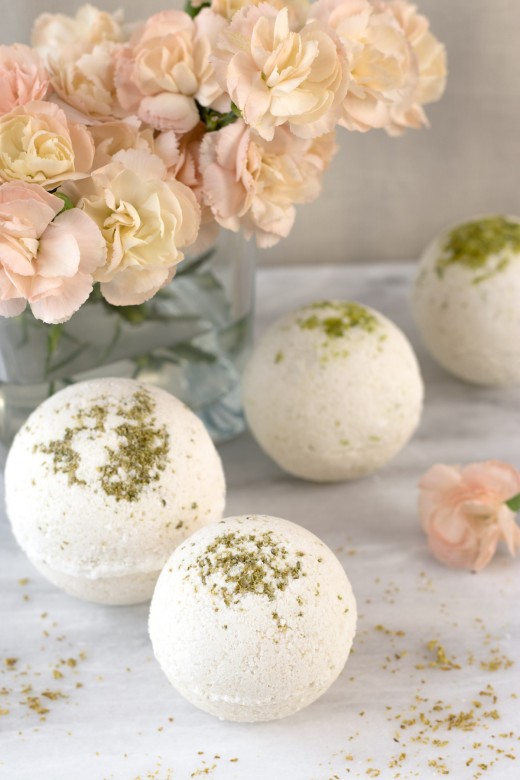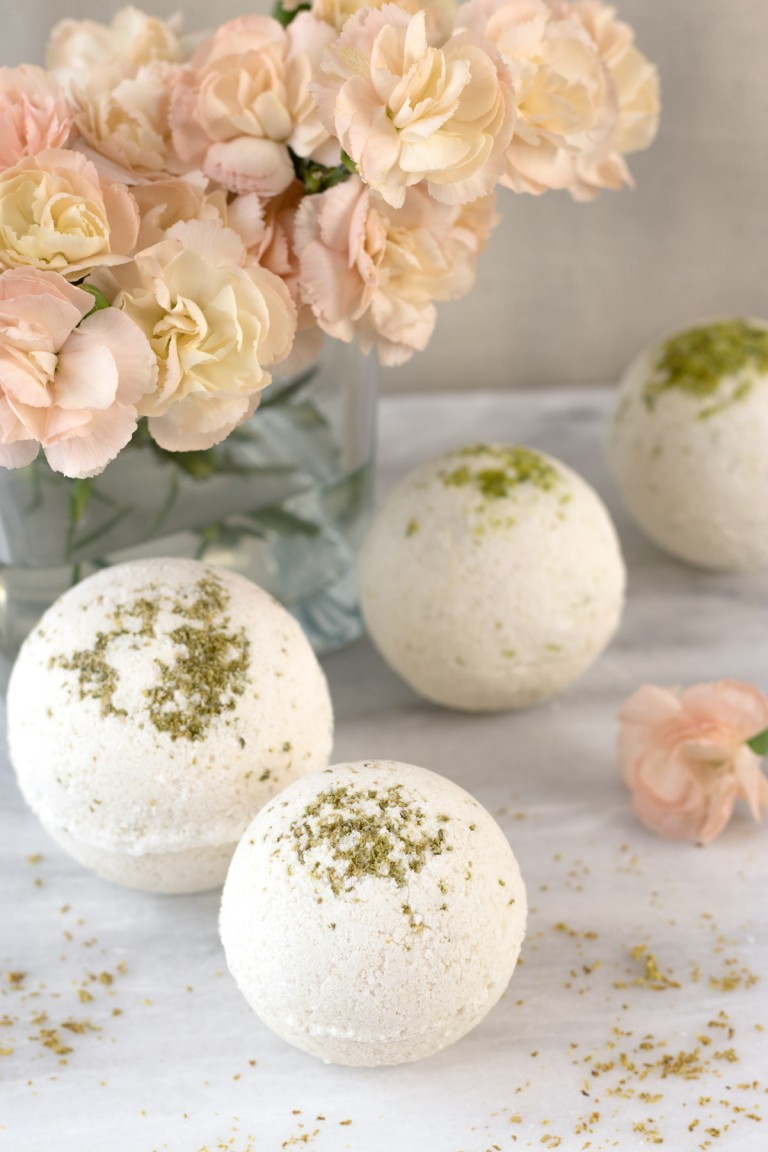 We love bath bombs because they're easy to make with a little practice, and they make nice, personalized gifts. Using the molds however is a learning curve, let me tell you. (For more pictures of the bath bomb making process, see this post.)
But once you figure it out, you can make some lovely gifts for your friends and family. Place your cola bath bombs in a reusable cotton bag with a pretty paper tag for a handmade, eco-friendly gift. You can feel good knowing that you and your loved ones' bathwater will be free of chemicals, artificial dyes and synthetic fragrances.
More DIY bath & body recipes
Looking for more natural DIY bath & body ideas? Check these out:
Also check out our other all-natural cola scented recipes:
For even more natural DIY bath and body ideas, follow us on Pinterest! You can also find us on Instagram, Facebook and Twitter.
Pin it for later