Learn to make DIY room spray with essential oils. Say goodbye to toxic air fresheners! This natural recipe uses vodka instead of witch hazel for a truly long-lasting scent. No rubbing alcohol. Read on to learn how to safely scent your home with a homemade essential oil room spray.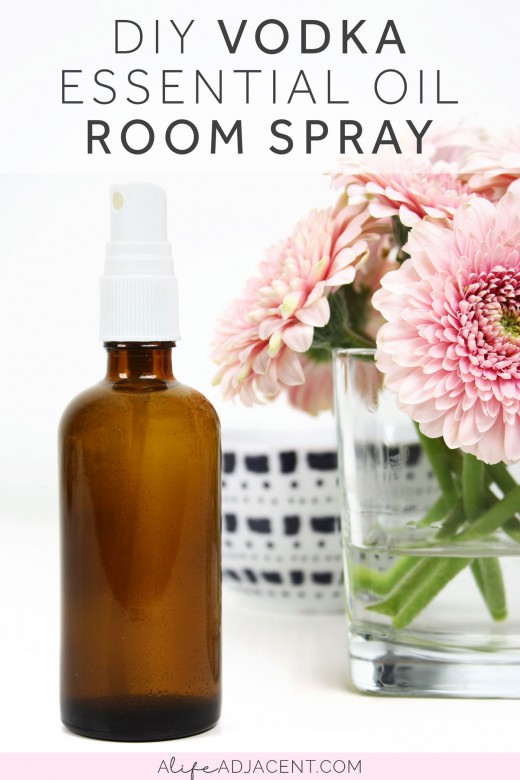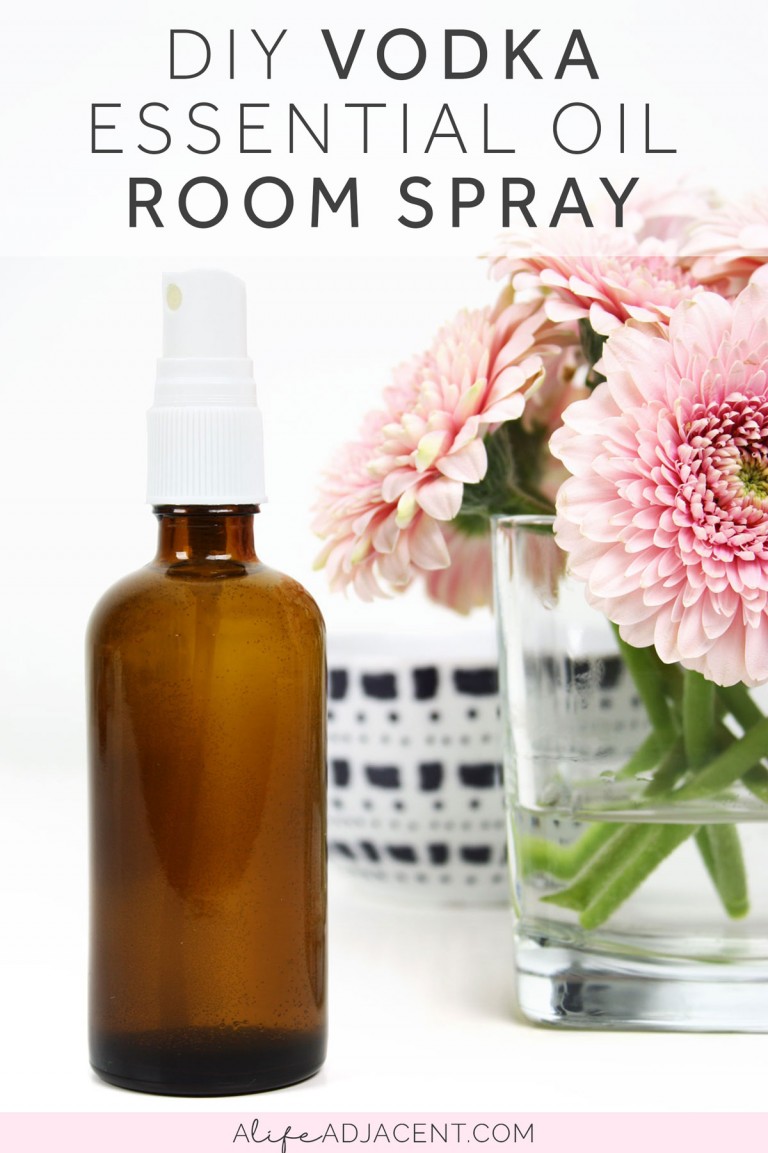 Last Updated February 26, 2020
Store bought room sprays and deodorizers may smell good, but they can be very bad for your upper respiratory system as well as your overall health.
Common ingredients in these products include formaldehyde, phthalates, and dangerous aerosol propellants such as butane and propane — not to mention the thousands of other endocrine-disprupting chemicals that are not required to be disclosed on the product's label. Exposure to these ingredients has been linked to cancer, pulmonary damage, asthma, and skin issues, among other concerns.
Scent your home safely with a DIY room spray
It doesn't matter how clean your house is — sometimes odours happen, and essential oils are a great way to lightly fragrance your home without dangerous chemicals.
Essential oil room sprays are one of the simplest luxuries you can make at home, and can easily be spritzed in areas of your home prone to odours, such as kitchens, bathrooms and laundry rooms. While a diffuser also works wonderfully to safely scent your home, homemade room sprays are an affordable alternative to purchasing a diffuser. They're also a great way to enjoy the aromatherapeutic benefits of essential oils.
Creating our DIY room spray is simple, and only requires 3 accessible ingredients – vodka, distilled water, and your favourite essential oils. You will also need a glass spray bottle for dispensing. We recommend choosing a dark coloured glass bottle (such as the amber one pictured in this post). A dark cobalt blue coloured glass bottle works as well. The dark colour of the glass will prevent light and UV rays from breaking down the essential oils.
Keep in mind that it's recommended that you never use plastic spray bottles for your DIY room spray or any other recipe that contains essential oils. The potent essential oils can erode the bottle, causing the chemicals in the bottle to leach into the product. Definitely not what you want if you're trying to avoid toxins.
Some DIY room spray recipe favourites
Mulled Orange Cider Room Spray
This essential oil combination is lovely for fall and Christmas.
15 drops Cinnamon Bark Essential Oil
10 drops Orange or Sweet Orange Essential Oil
5 drops Clove Essential Oil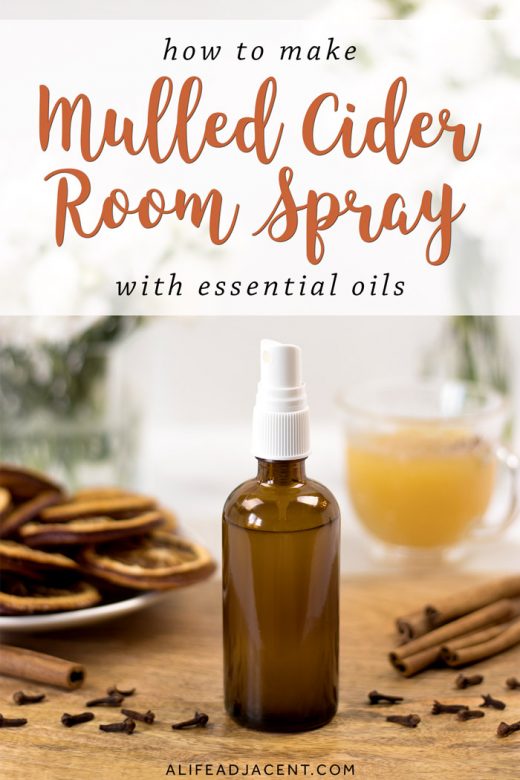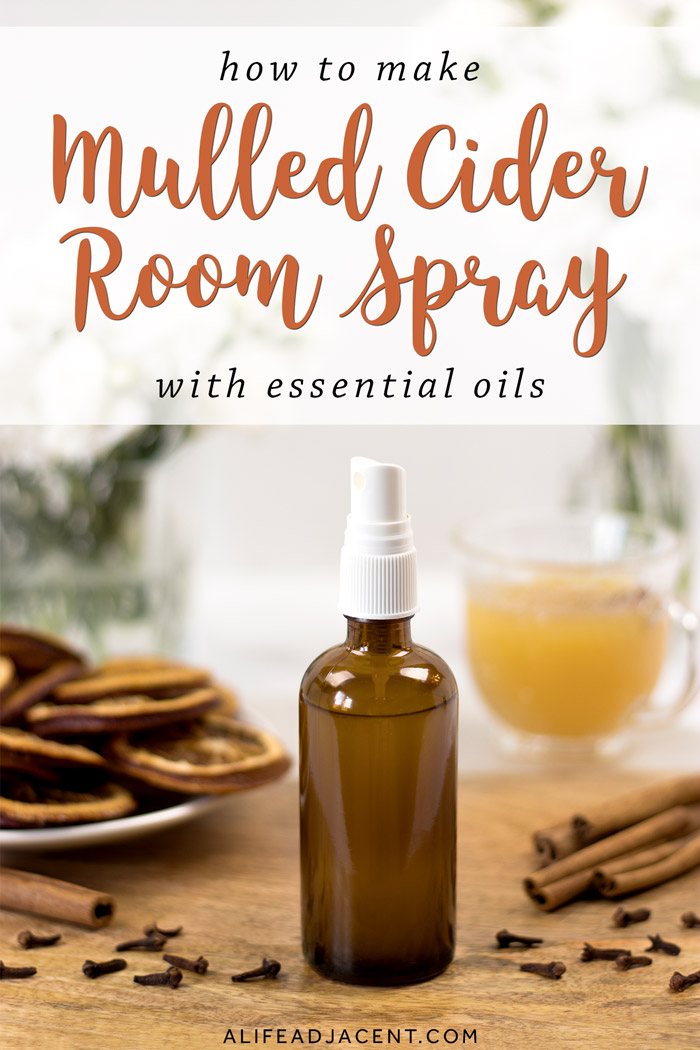 Peppermint Hot Cocoa Room Spray
This delicious essential oil blend smells just like a warm cup of peppermint hot cocoa.
15 drops Cacao Absolute
7 drops Peppermint Essential Oil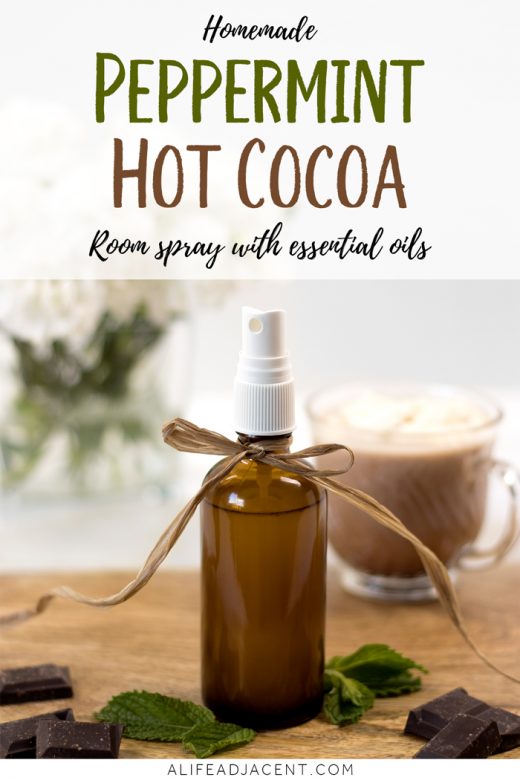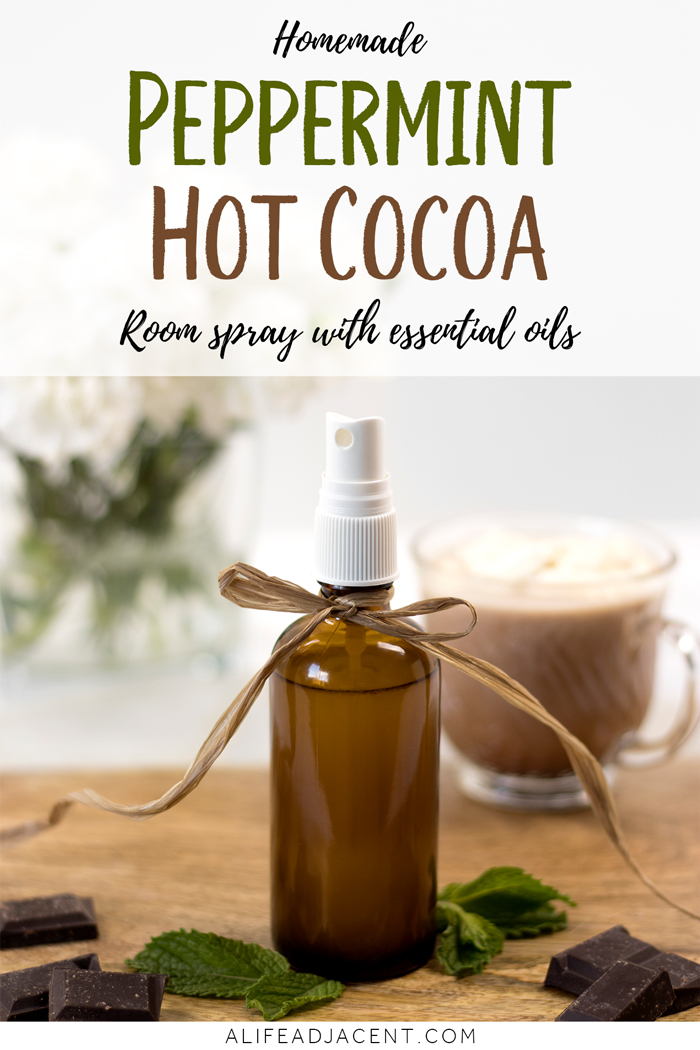 Pumpkin Spice Room Spray
This fall favourite brings the sweet and spicy aroma of pumpkin spice into any room of your home! Alternatively, you can also buy a pre-made pumpkin spice essential oil blend.
15 drops Copaiba Resin
15 drops Vanilla Oleoresin
5 drops Cardamom Essential Oil
2 drops Cinnamon Bark Essential Oil
2 drops Ginger Essential Oil
2 drops Nutmeg Essential Oil
2 drops Clove Bud Essential Oil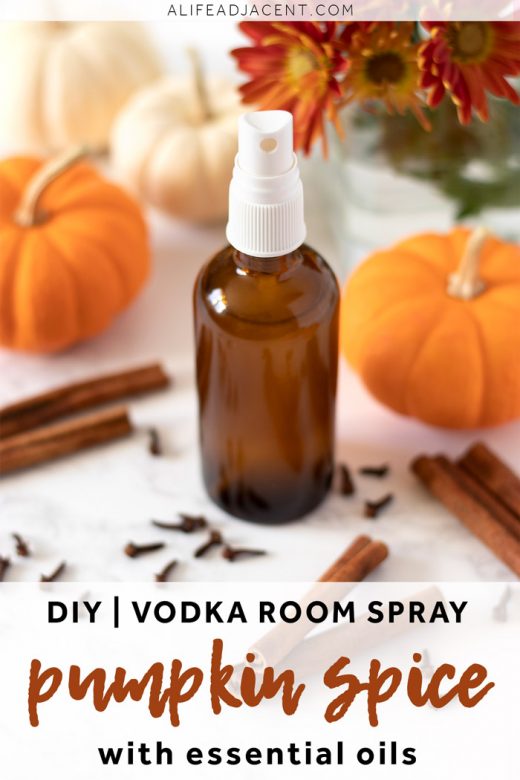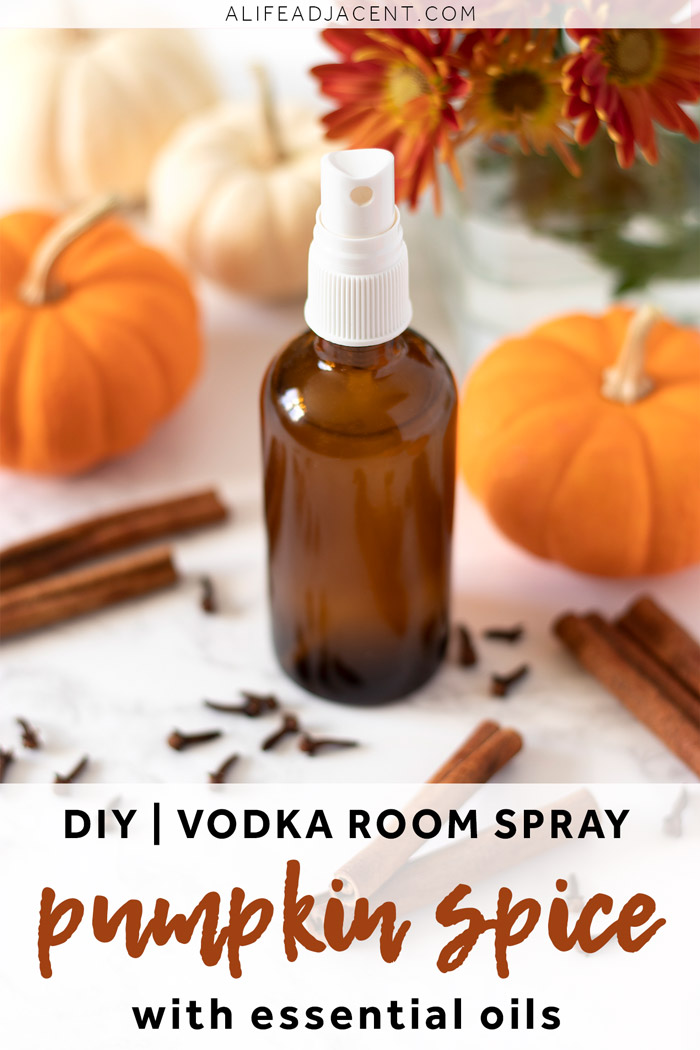 Sweet Cola Room Spray
15 drops Lime Essential Oil
10 drops Sweet Orange Essential Oil
Vanilla Latte Room Spray
15 drops Coffee Essential Oil
15 drops Vanilla Essential Oil
Vanilla Cola Room Spray
15 drops Lime Essential Oil
10 drops Sweet Orange Essential Oil
5 drops Vanilla Essential Oil
Tropical Room Spray
10 drops of Lime Essential Oil
10 drops of Sweet Orange Essential Oil
10 drops Vanilla Essential Oil

Have you ever tried to make your own DIY room spray? How do you safely scent your home? Let us know in the comments below.
More non-toxic recipes for your home
Looking for more non-toxic ideas to fragrance and clean your home? Check these out:
For even more natural home ideas, follow us on Pinterest! You can also find us on Instagram, Facebook, and Twitter.
Pin it for later