Capture the romantic scent of roses and chocolate in a bottle with this non-toxic and all-natural homemade room spray! Your entire home will be filled with the delicious, fragrant aroma of dark chocolate and fresh roses. Best of all, you'll avoid the chemicals that are found in most store bought room sprays.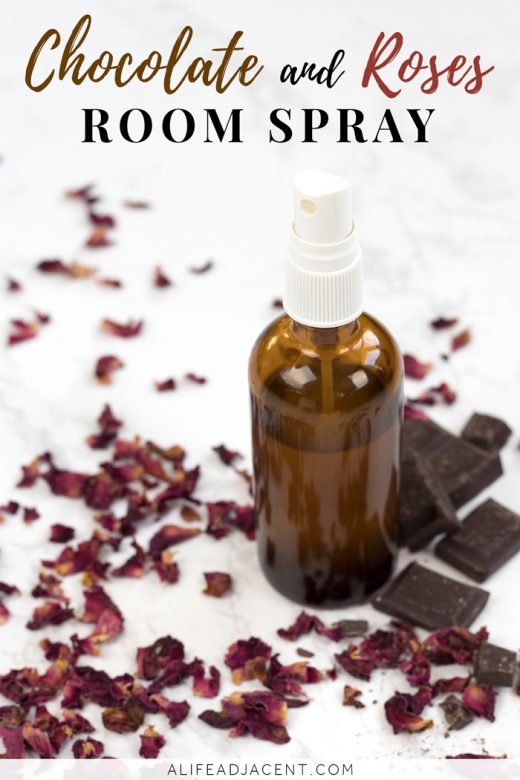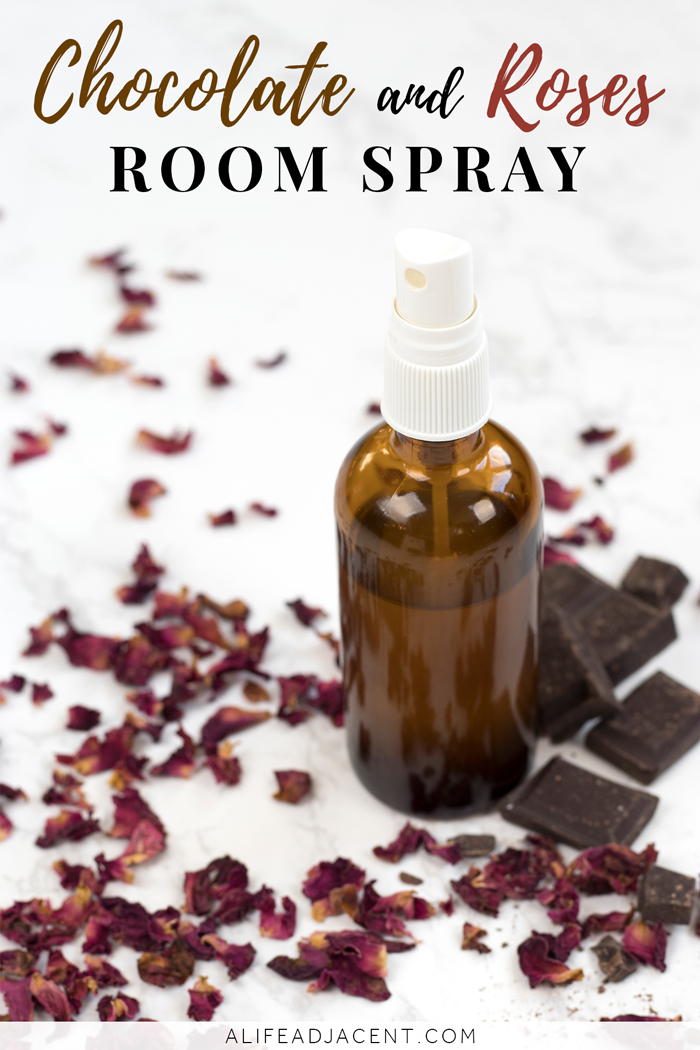 Roses and chocolate may be a cliché Valentine's Day combination, but you can't deny that their aromas blend exceptionally well together. So well, in fact, that we can't believe this exact DIY room spray recipe hasn't been done before!
Creating this roses and chocolate room spray is incredibly easy, and with Valentine's Day right around the corner, we thought this recipe would be timely. Although, as far as we're concerned, any time of year is the right time for the smell of roses and chocolate.
This DIY room spray recipe combines natural rose essential oil and cacao absolute for a delicious, intoxicating aroma. Whether you make it for yourself or for gifting, it's the closest you can get to bottling the real thing.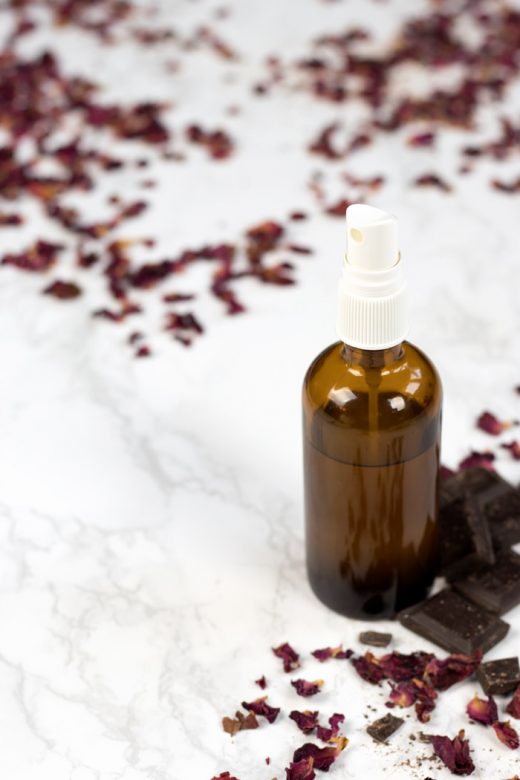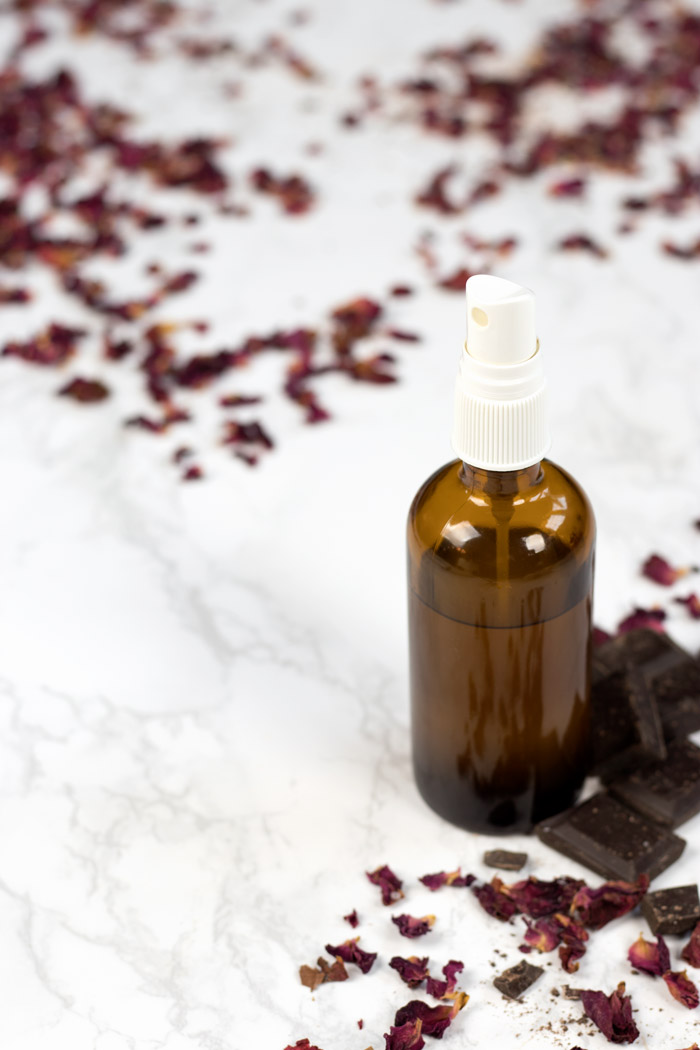 DIY chocolate rose room spray ingredients
Vodka
The vodka in this DIY room spray helps disperse the essential oils, prevents bacterial growth, and creates a long lasting, potent aroma. Added bonus — cheap vodka works just as well as expensive vodka. We never recommend substituting vodka for isopropyl alcohol (or rubbing alcohol), which is highly toxic and flammable.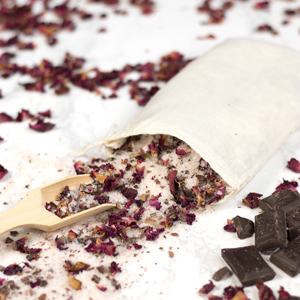 Cacao absolute
Cacao absolute, otherwise known as chocolate essential oil, imparts an incredible dark chocolate aroma to this DIY room spray. We're not exaggerating when we say that cacao absolute smells like the finest, most exquisite chocolate money can buy. Chocolate connoisseurs will definitely not be disappointed!
Since it's an absolute and not a true essential oil, cacao absolute will dissolve fully into your vodka.
If you love the aroma of chocolate as much as we do, check out our other recipes that use cacao absolute as an ingredient, such as our DIY chocolate cleansing balm and our DIY peppermint hot chocolate body butter.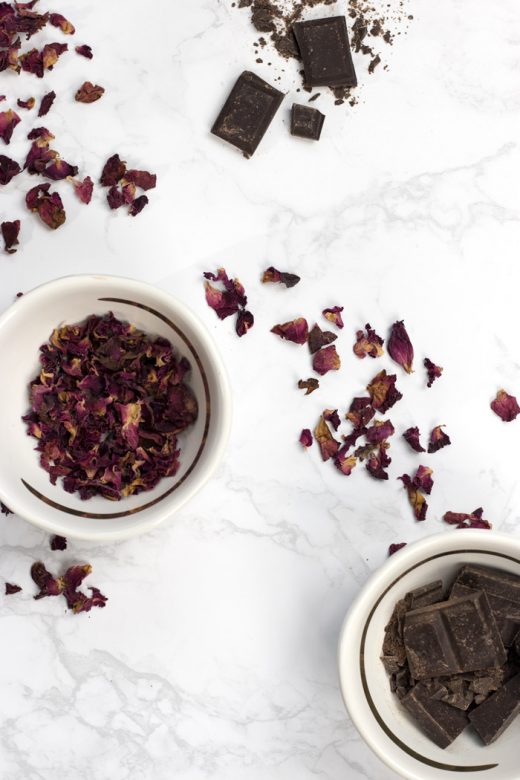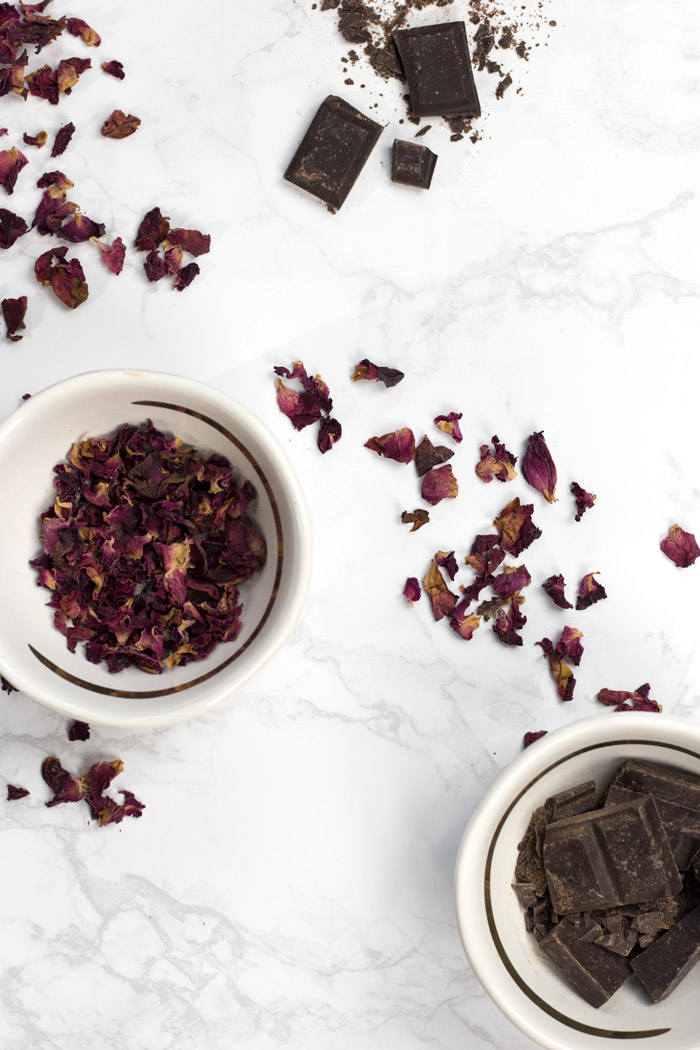 Rose otto, rose maroc, or rose absolute
Rose oil's aroma, while beautiful, usually comes at a hefty price. You're more than welcome to use pure rose essential oil in your DIY room spray if you're fortunate enough to have it in your collection! However, we opted to use this less expensive blend of diluted rose otto and jojoba oil instead. We've also had success with this particular blend of rose maroc and coconut oil. Yet another option is to use natural rose absolute, which is non-oily, soluble in alcohol, and most commonly used in perfumery.
Solubilizer (optional)
Since oil and water don't mix, using a diluted rose essential oil means you'll need to shake your DIY room spray vigorously before use. However, another option is to add a solubilizer to your recipe. We like Poly Suga Mulse D9, which is a natural, biodegradable solubilizer and surfactant. A little goes a long way! You only need a small amount to completely disperse the oils in your homemade room spray.
Poly Suga Mulse D9 is gentle and safe enough for skin too, which is why it's a key ingredient in our DIY micellar water with witch hazel.
Why make your own DIY room spray?
Numerous studies have shown that many commercial room sprays and deodorizers can pose a risk to your upper respiratory system as well as your overall health. Scented products that promise to leave your home smelling fresh and clean often contain phthalates, formaldehyde, aerosol propellants, and other harmful ingredients. These chemicals have been linked to cancer, allergies, endocrine disruption and reproductive damage.
Additionally, synthetic fragrances can trigger migraines, headaches, skin irritations, and asthma in those who are susceptible. Synthetic fragrance is the new secondhand smoke. Therefore, it's much safer and kinder to avoid synthetic fragrances for the well-being of yourself and your houseguests.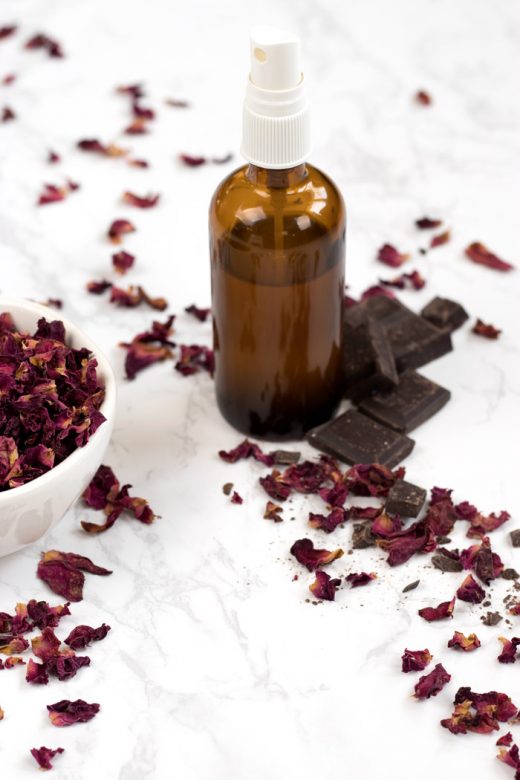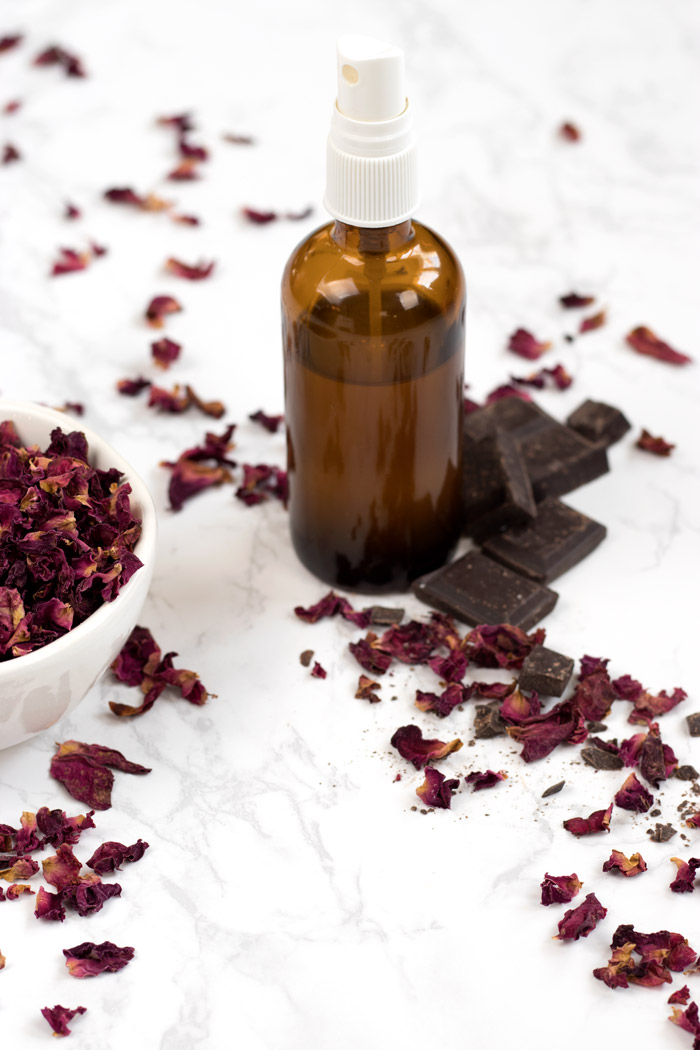 Chocolate & Roses DIY Room Spray for Valentine's Day
Capture the romantic scent of roses and chocolate in a bottle with this non-toxic and all-natural homemade room spray! The combination of cacao absolute and rose essential oil is equal parts delicious and intoxicating.
What You'll Need
Supplies
Mason jar with lid for mixing
Instructions
Place the lid on your mason jar and shake the mixture vigorously.

Remember to shake your room spray prior to spritzing it, so that the rose essential oil remains distributed in the liquid. However, if you used rose absolute or included the solubilizer, no shaking is required.
Notes
If skipping the solubilizer, it's important to add the distilled water only AFTER shaking the oils into the vodka, and not before. Cacao absolute will dissolve into vodka, but rose essential oil will not distribute into water on its own. However, if you mix your essential oil into the vodka first, it will combine more efficiently. Note: if using rose absolute, the solubilizer is not required.
Please don't store your room spray in a plastic bottle. We recommend choosing a dark coloured glass bottle (such as the amber bottle pictured in this post). The dark colour will prevent UV rays from breaking down the essential oils in the spray. If you use a plastic bottle, the essential oils can slowly erode the bottle, causing the chemicals in the bottle to leak into your product.
Warning: proceed with caution when it comes to recipes with darker coloured essential oils as they are more likely to stain fabrics, rugs and carpets. Spritz the room spray well above any light fabrics or rugs. As well, take care not to spritz your DIY room spray on or near wood furniture.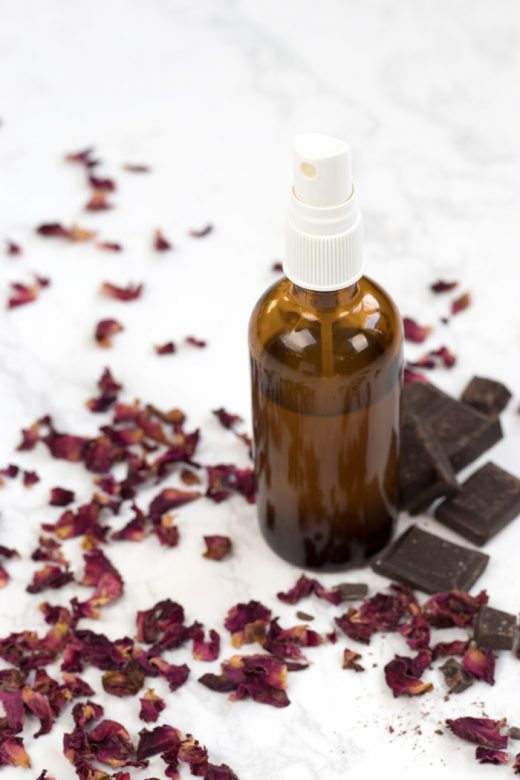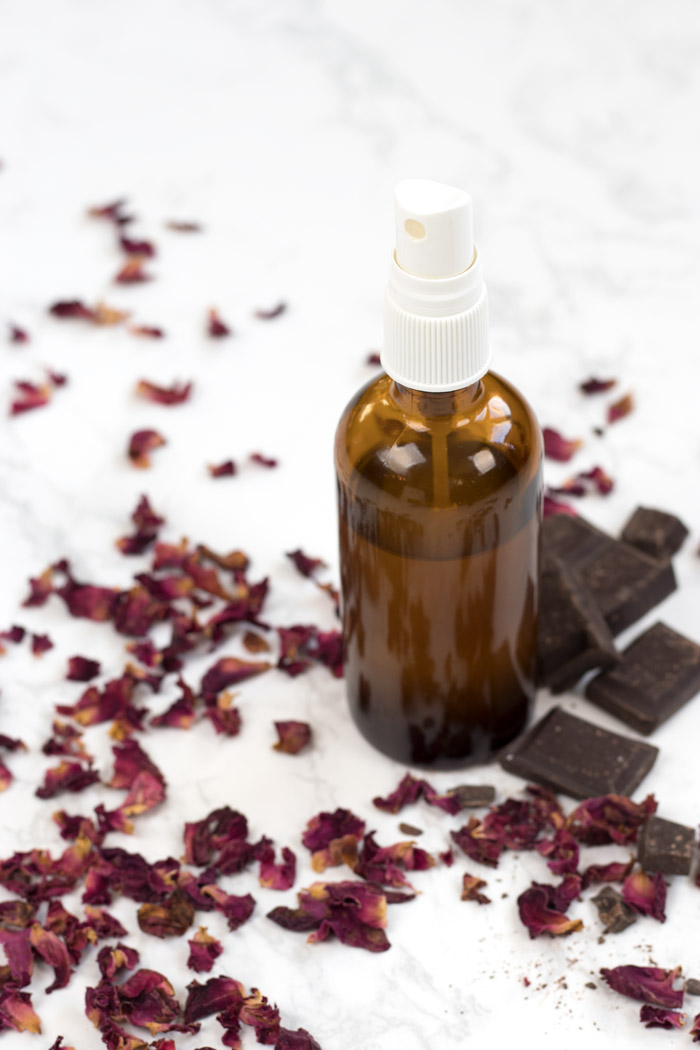 We have a variety of homemade room spray recipes on the blog. If chocolate and roses doesn't appeal to you, you might find your new favourite scent combination in this post which includes a collection of DIY essential oil room spray recipes!
And if you're looking for other DIY Valentine's Day gift ideas, check out our DIY rose petal vanilla bath bombs or our DIY chocolate & roses tub tea.
Want more natural DIY gift ideas? Check these out:
For even more natural DIY beauty and green living ideas, follow us on Pinterest! You can also find us on Instagram.
Pin it for later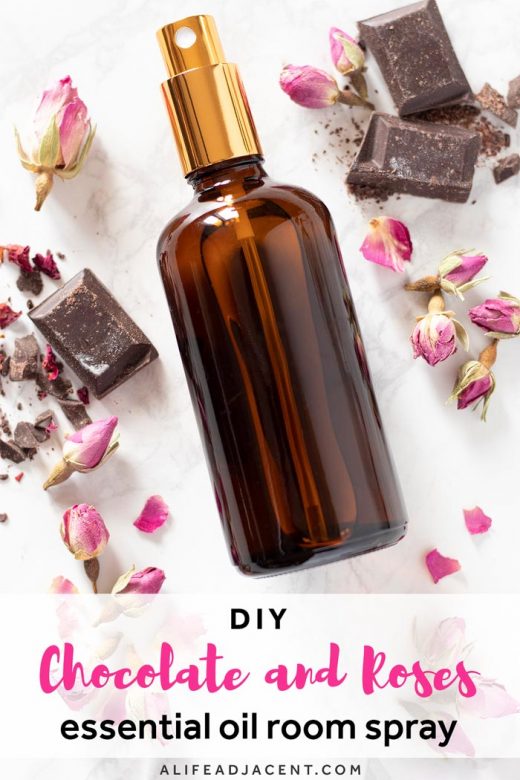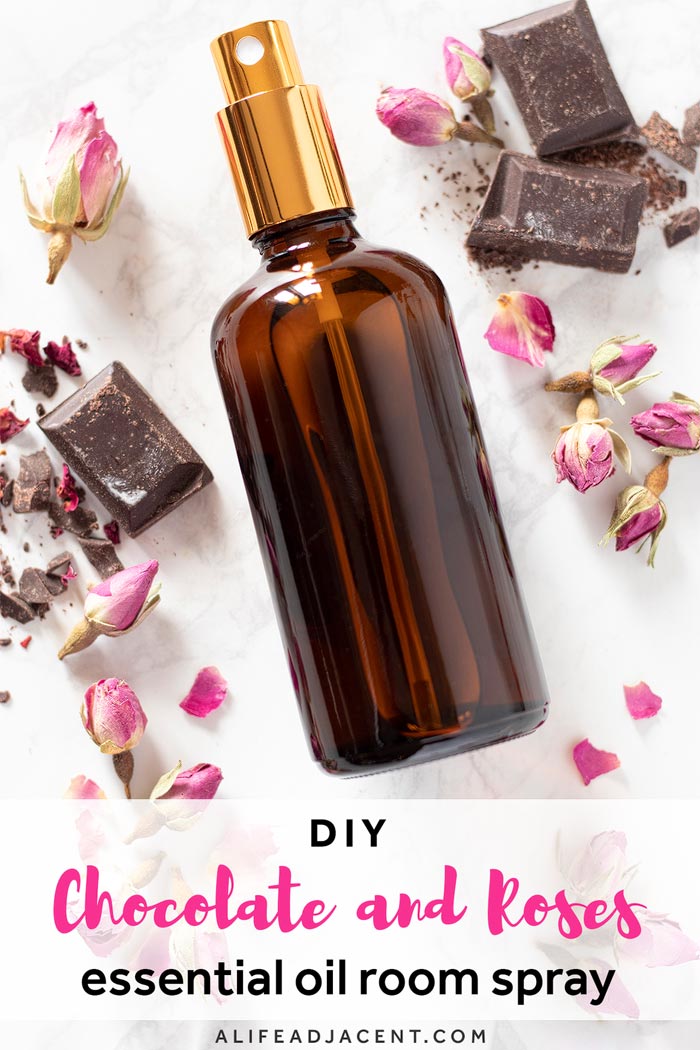 Even more DIY home fragrance ideas
We also wanted to share some of our favourite blogging friends' ideas for home fragrance this Valentine's Day. Although, these ideas can be utilized any time you want your home to smell fresh and clean or a little bit romantic!
Vanilla Rose Reed Diffusers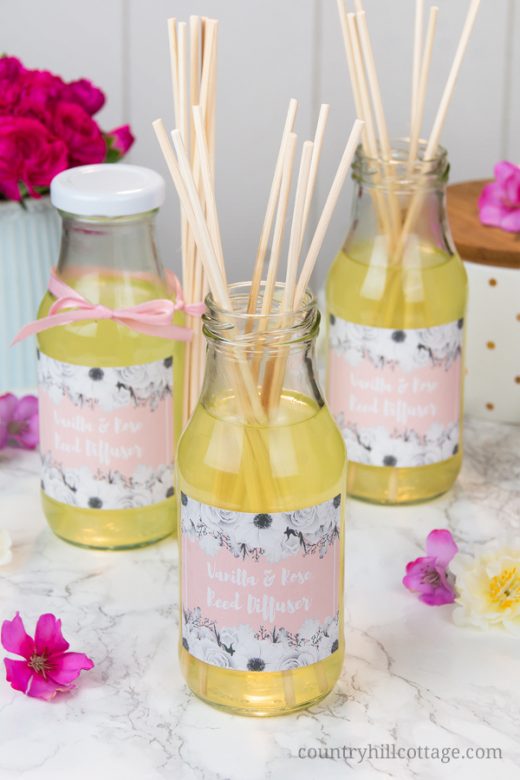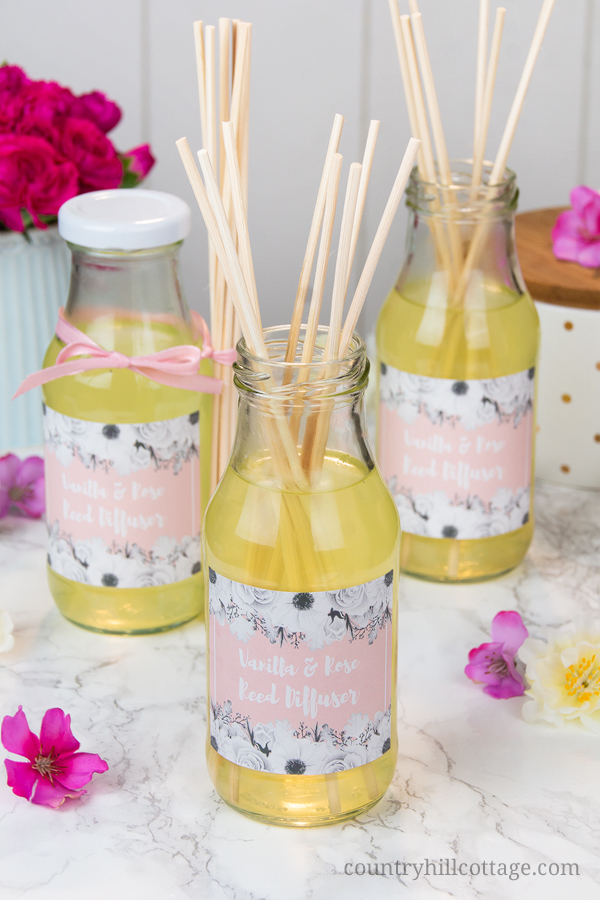 Cyna and Irena of Country Hill Cottage blended the intoxicating scents of vanilla and roses to create a home fragrance that's both romantic and relaxing. This eco-friendly DIY also includes free printable gift labels, adding a personal touch and making them perfect Valentine's Day gifts for your friends and family. Additionally, these DIY reed diffusers are made with all-natural ingredients and safely fragranced with essential oils, so you can feel good about gifting them to your loved ones.
Get the recipe: Vanilla Rose Reed Diffusers
DIY Air Fresheners with Essential Oils – Unicorn Style!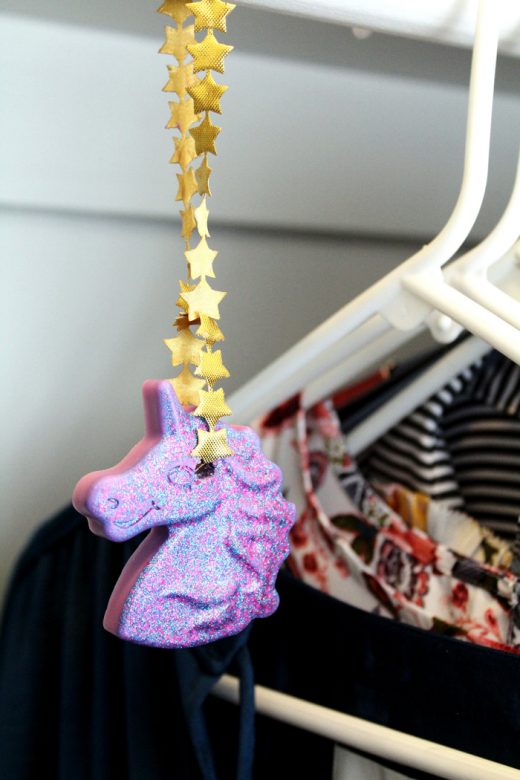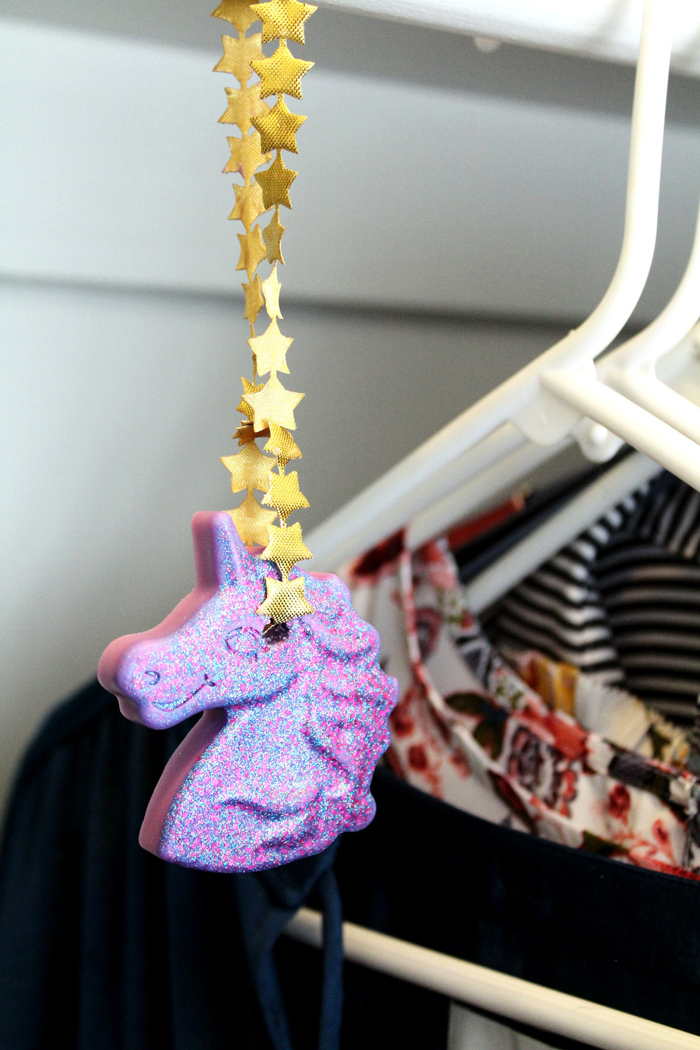 Rebecca from Soap Deli News blog created these adorable unicorn air fresheners as gifts for her best friends. She believes that we don't need a man to remind us how awesome we are just because it's Valentine's Day – and we agree! These lovely air fresheners are made with essential oils and biodegradable glitter. They're perfect for use as drawer sachets or to keep your closets smelling fresh! To learn how to create these cute DIY air fresheners, read more on Soap Deli News.
Get the recipe: DIY Air Fresheners with Essential Oils – Unicorn Style!
DIY Soy Wax Dipped Roses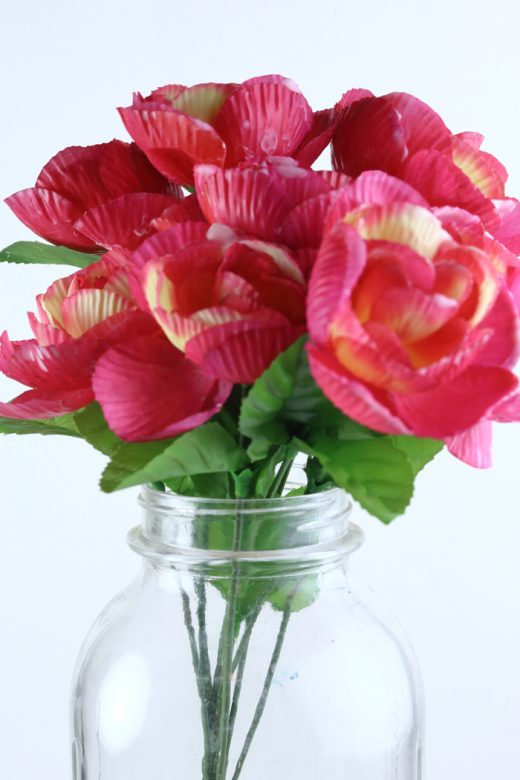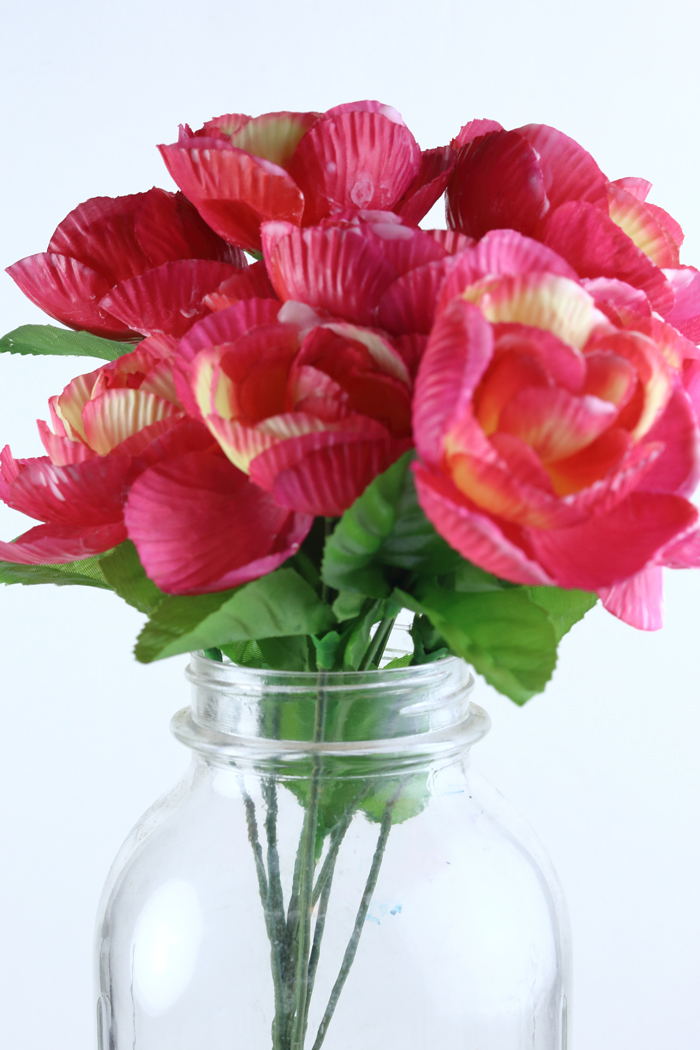 Cari from Everything Pretty created these beautiful DIY soy wax dipped roses. Cari uses soy wax rather than paraffin wax for her projects, as soy wax is natural, renewable and eco-friendly. She lives in a rural area so she strives to support her local soy farmers. Her recipe also uses a natural fragrance. Right now, these flowers are sitting on her desk, adding a lovely, non-toxic scent to her work space! This recipe is highly customizable, and would also work with real flowers or another wax of your choice.
Get the recipe: DIY Soy Wax Dipped Roses