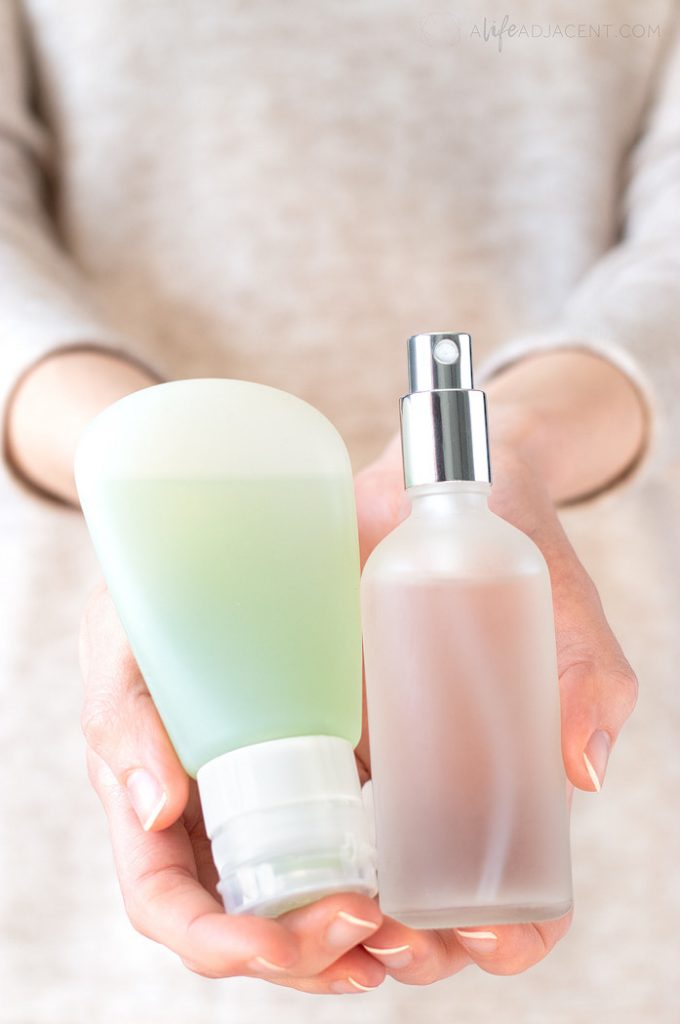 Learn how to make natural DIY hand sanitizer with high proof vodka instead of rubbing alcohol. This easy tutorial includes recipes for both spray and gel formats. Both versions are useful for travel and for those times when you don't have access to soap and water.
When cold and flu season strikes, the best defence is to simply wash your hands. READ MORE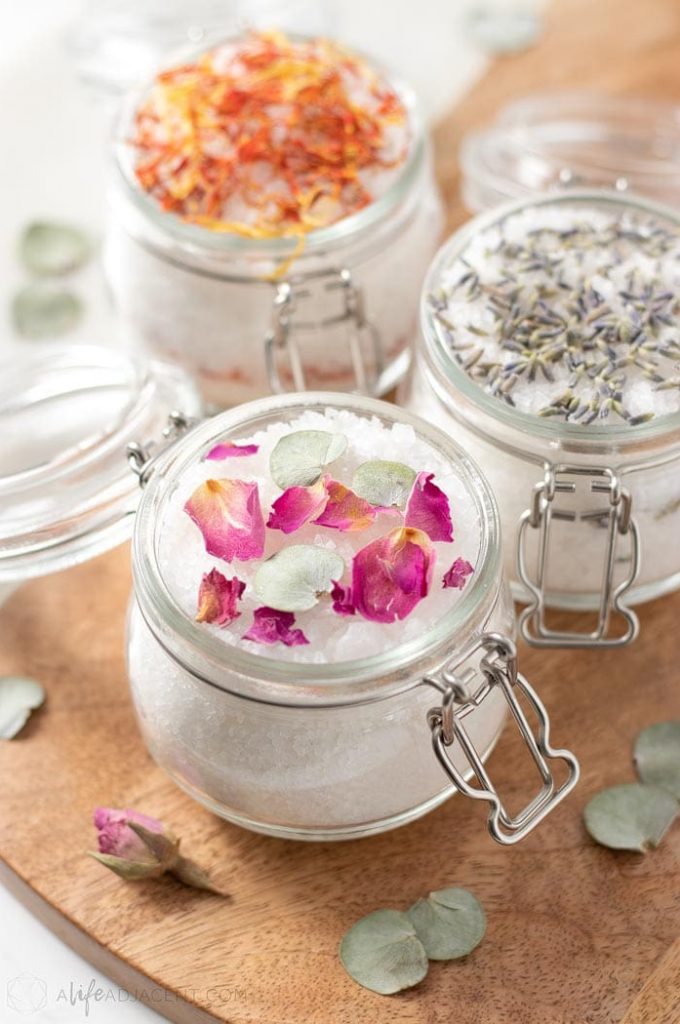 Learn how to make 3 kinds of floral DIY bath salts for gifting or personal use. These salts can also be made in large batches and packaged in small containers, making them ideal for use as gifts or party favors. Choose between 3 easy varieties — relaxing eucalyptus rose, uplifting calendula citrus with safflowers, or soothing lavender. Each variety boasts the addition of dried flower petals, which takes these simple bath salts to the next level of luxury. READ MORE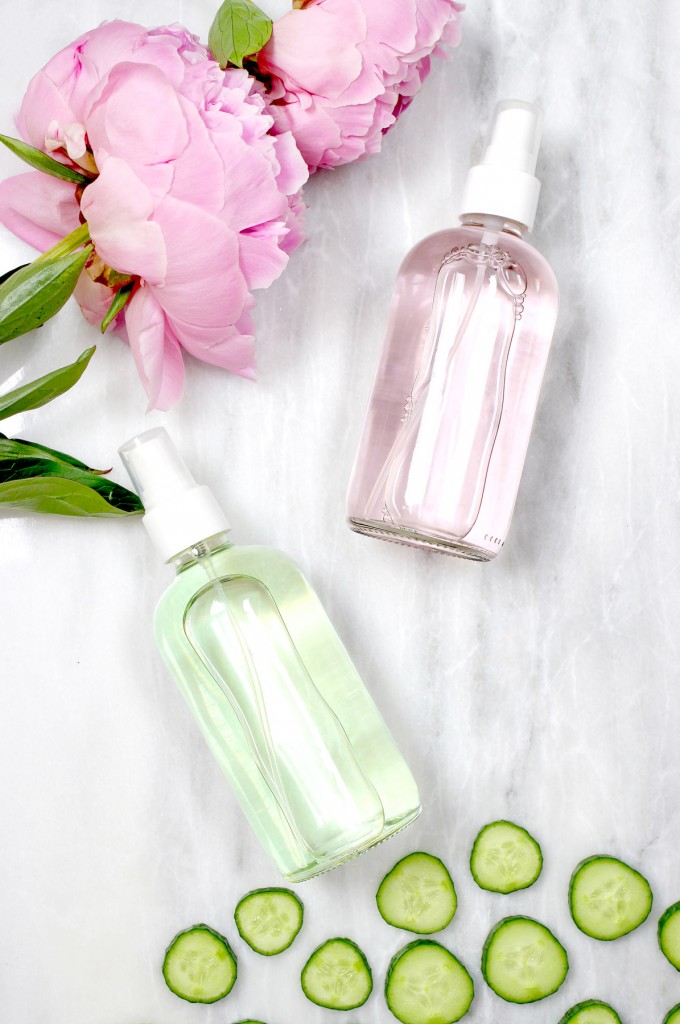 This DIY makeup setting spray is intensely hydrating and perfect for dry skin. It leaves skin with a dewy, glowing finish thanks to natural ingredients like rosewater and glycerin. Make it 2 ways depending on your scent preference: rose or cucumber.
There's something very refreshing about using a makeup setting spray. Spritzed over a fully made-up face, setting sprays help add a finishing touch and an extra glow to any makeup look. READ MORE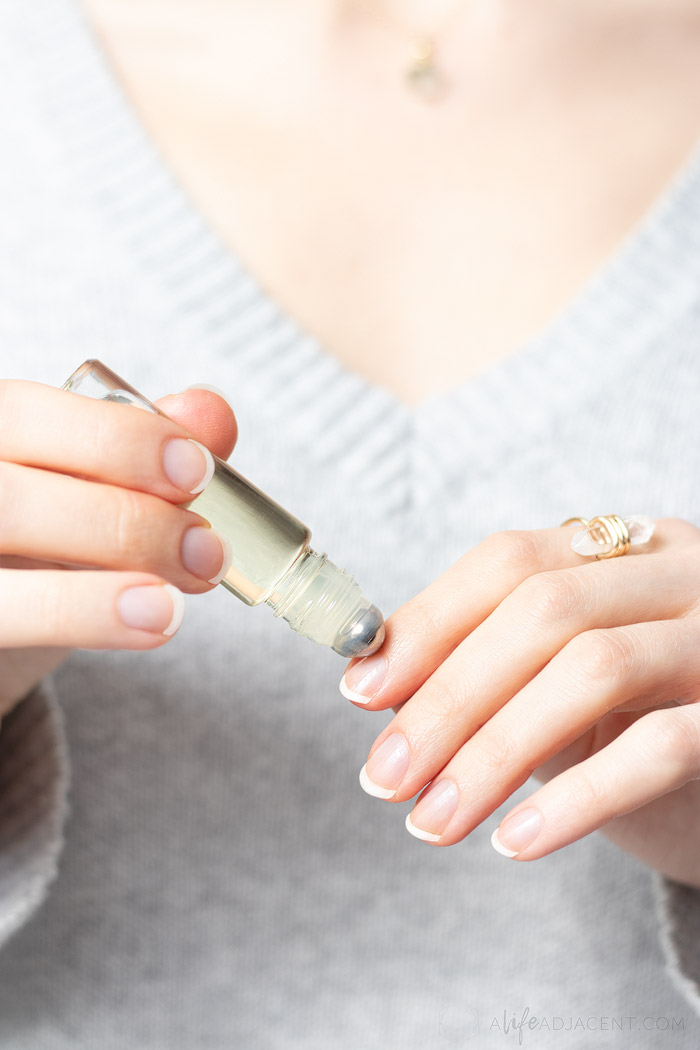 Learn how to make a simple homemade cuticle oil with essential oils to nourish and strengthen your nails and cuticles. This nourishing nail oil recipe is made with two types of carrier oils to moisturize and soothe dry, cracked cuticles and brittle nails. An optional selection of essential oils adds a natural fragrance and/or potential nail strengthening benefits. READ MORE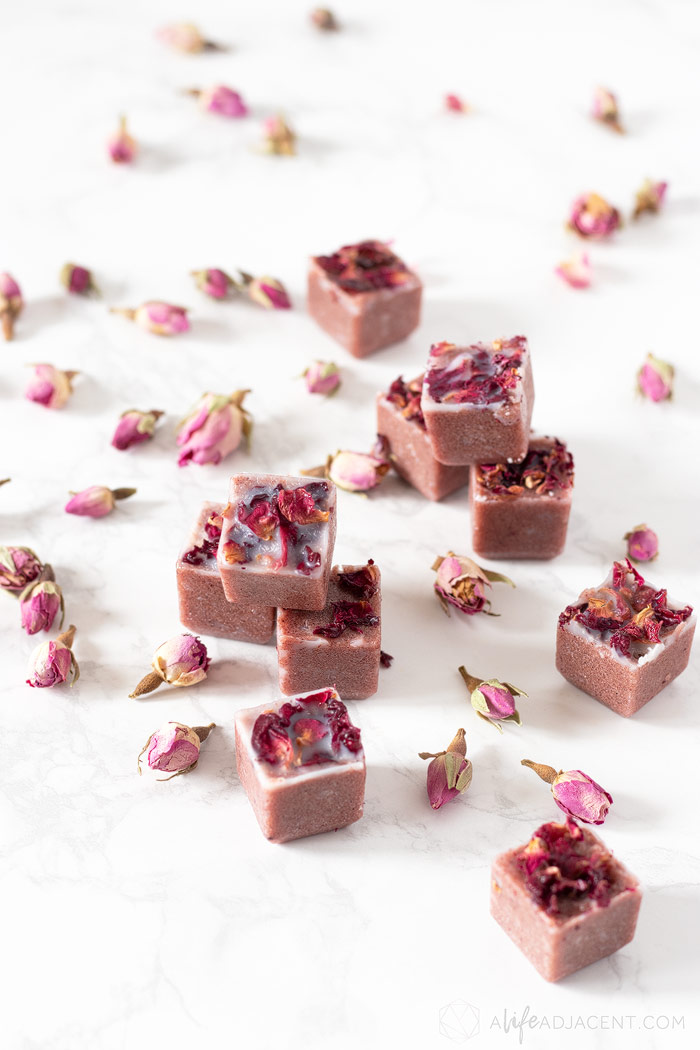 Learn how to make 3 kinds of rose-scented sugar scrub cubes – vanilla rose, chocolate rose and pink rose. These homemade sugar scrub cubes gently cleanse, exfoliate, and moisturize, leaving dry skin feeling softer and more hydrated. They're crafted with natural ingredients like coconut oil, shea butter, and melt and pour soap. Plus, they're lightly fragranced with essential oils for a non-toxic scent. Read on to learn how to make these fragrant rose body polishing cubes! READ MORE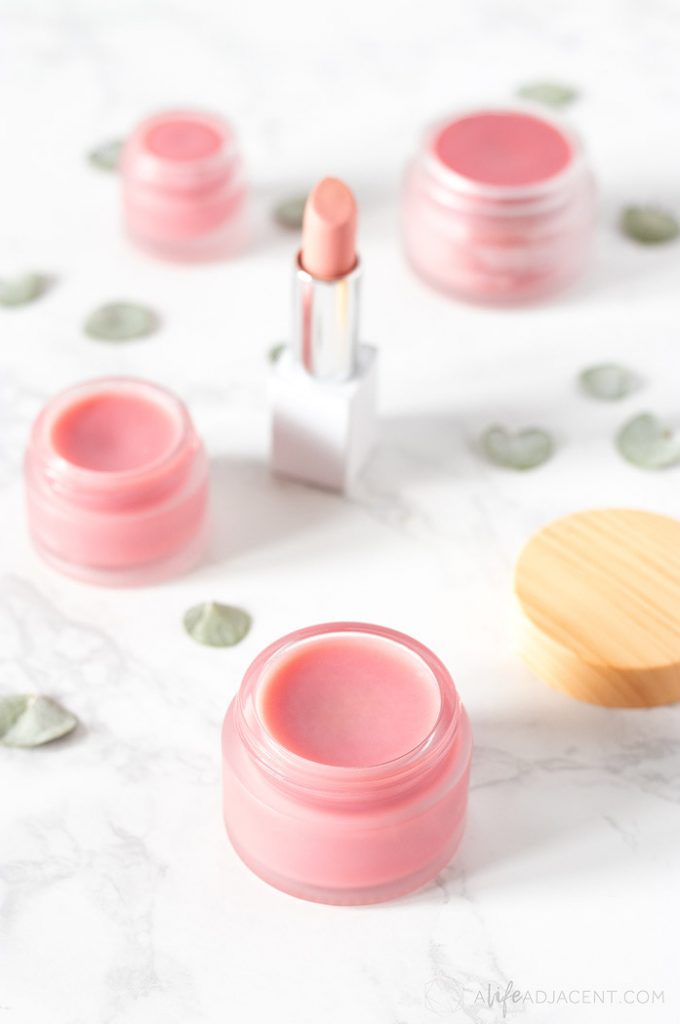 Don't throw away old or broken lipsticks or that colour that just doesn't work for you any longer – learn how to craft your own DIY lip balm made with lipstick! This easy homemade lip balm is made with beeswax, shea butter and coconut oil. It's tinted with non-toxic lipstick, and leaves your lips soft and supple with just a hint of colour. Read on to learn how to upcycle your old lipstick, and create a lightly pigmented, moisturizing lip balm that relieves dry lips. READ MORE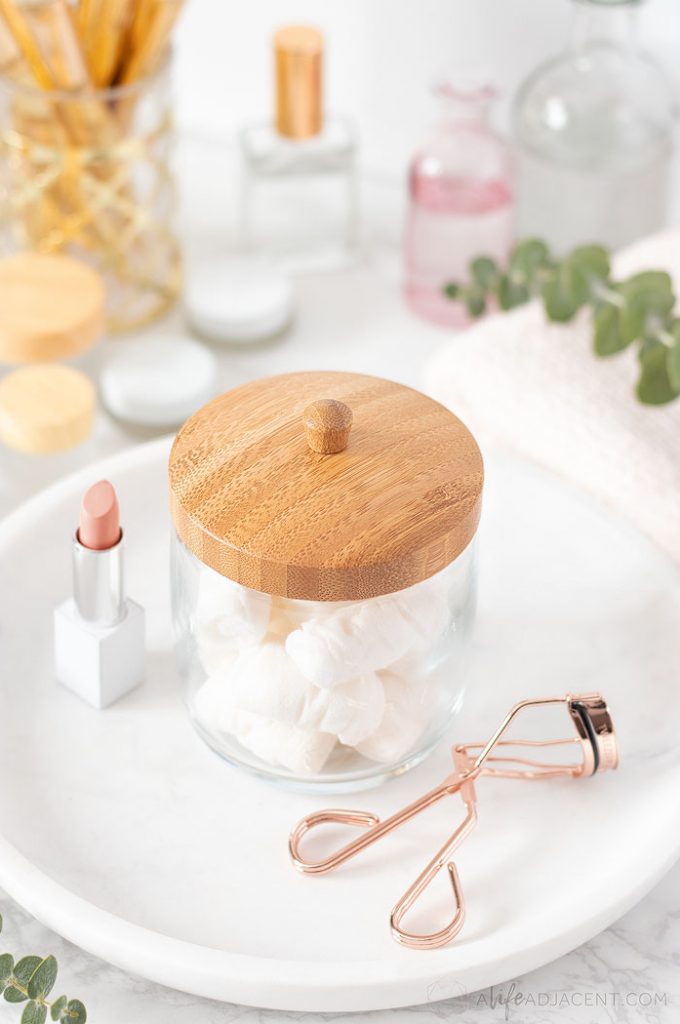 These natural DIY makeup remover wipes cleanse and remove makeup in one step. Rose water and glycerin soothe and moisturize your skin, while a micellar surfactant effortlessly melts away makeup. This eco-friendly recipe can be made with disposable, compostable wipes or reusable cloths. Keep your wipes in a jar for easy makeup removal, or bring them on the go in a resealable bag! READ MORE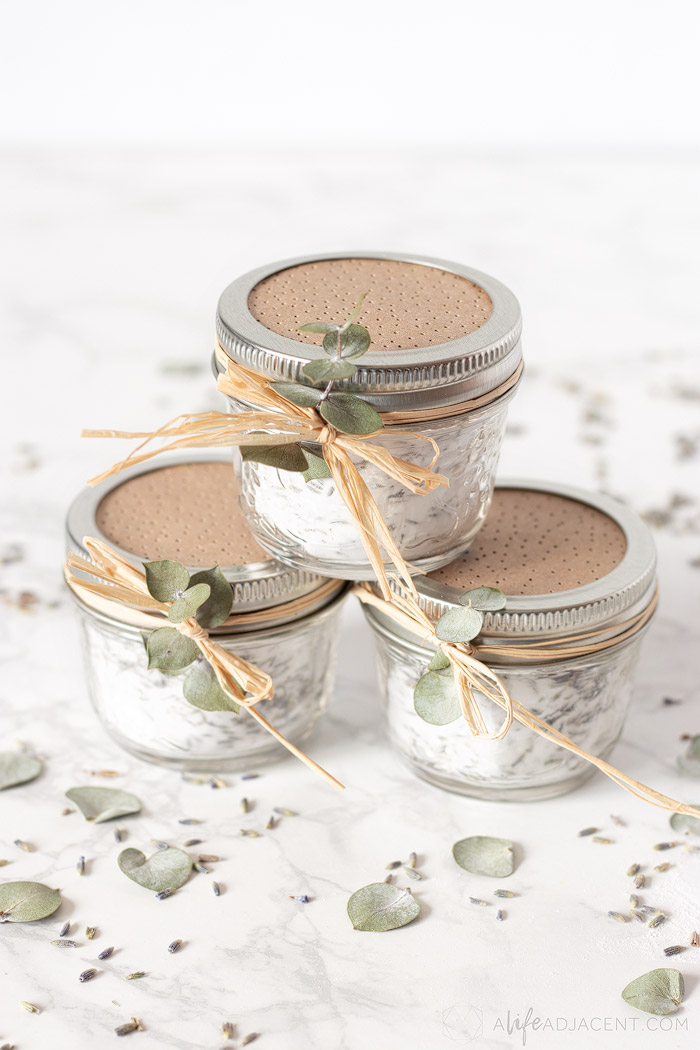 Refresh your home with these simple, non-toxic and natural air freshener jars with essential oils. These fragrant jars will absorb odours and keep your closets and dresser drawers smelling fresh for up to a month. No toxic ingredients or chemicals necessary. Read on to learn how to make your own safely-scented DIY deodorizer jars. Also, learn why you should avoid chemical-laden air-freshening products in your home. READ MORE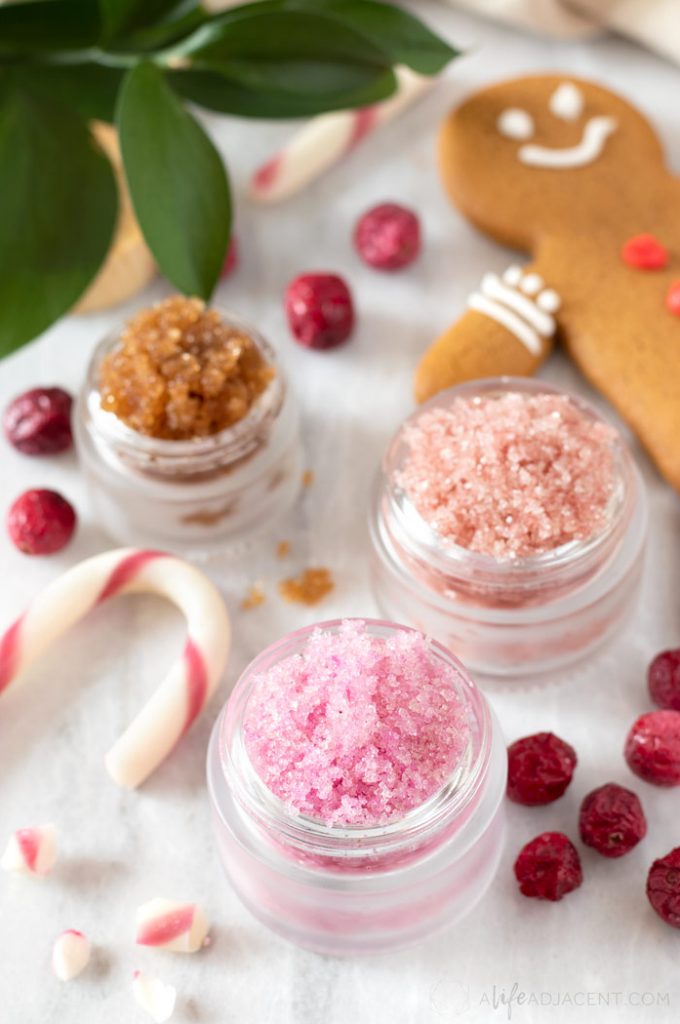 These cute DIY holiday lip scrubs gently exfoliate dry, flaky lips, leaving your lips softer, smoother and more kissable. Depending on the flavour, these fragrant scrubs can also add a little plumping to dehydrated winter lips. Read on to learn how to create four winter lip scrubs in festive scents such as cranberry, peppermint candy cane, spiced orange and gingerbread. READ MORE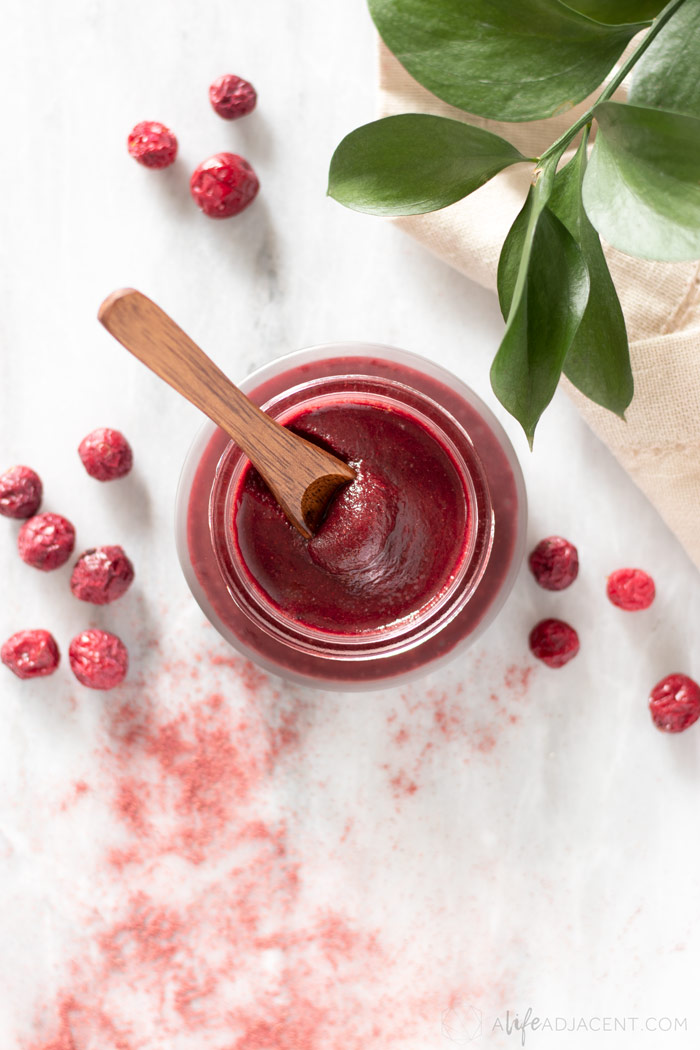 This cranberry DIY face scrub is a gentle exfoliating treatment for sensitive skin. Unlike sugar scrubs or other harsh exfoliants, this homemade face polish is made with soft cranberry fiber. It gently buffs away dry skin, revealing a smoother complexion without irritation or redness. Learn how to exfoliate sensitive skin at home with this mild recipe. READ MORE