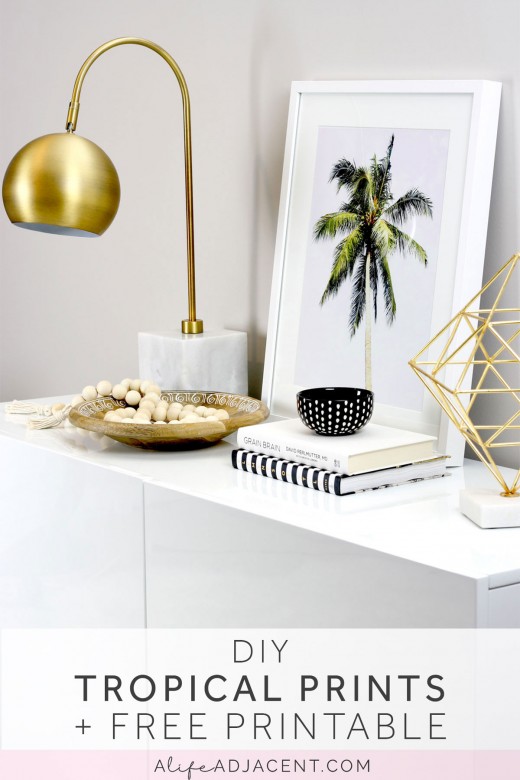 I have a thing for tropical prints — palm trees, palm leaves, beach scenes and pineapples. They remind me of relaxing, serene summer days and warm tropical vacations.
They also remind me of trips to Australia with sexy 6'3" Australian men. Okay, well maybe not that last part.
Anyway, what I don't have a thing for is the price tag on some of my favourite framed tropical prints. For example, on a popular art retail website, there's a black and white tropical palm tree print that is amazing, but the price tag is over $200.
If that's within your budget, by all means support artists. (As someone who has sold my original paintings, I'm all for supporting artists!)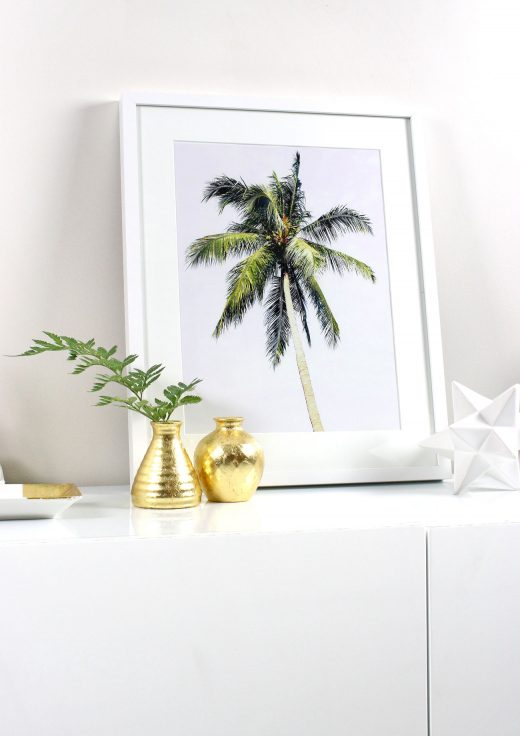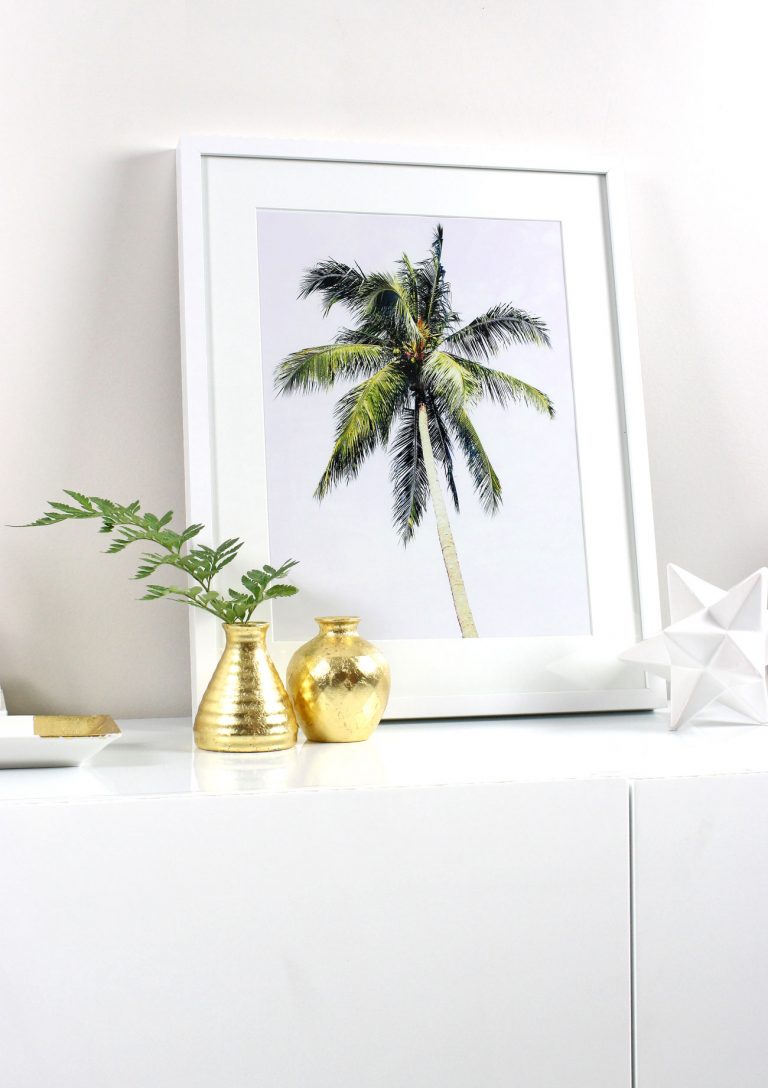 However, the reality is that not everyone can afford original art and certainly not for every room in their home. So the next best solution, if you don't want to buy mass produced art, is to create your own.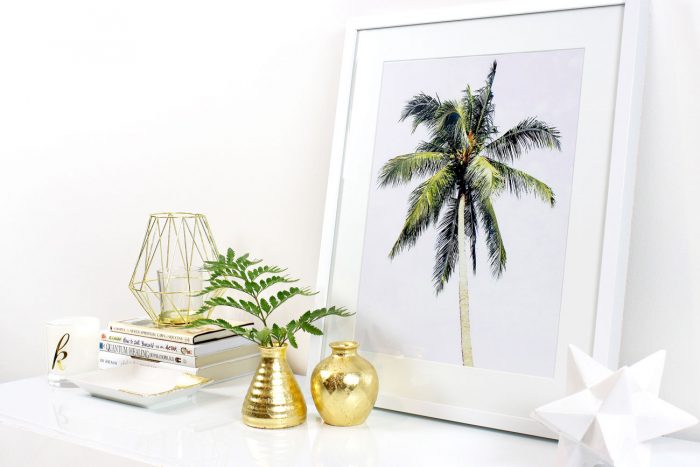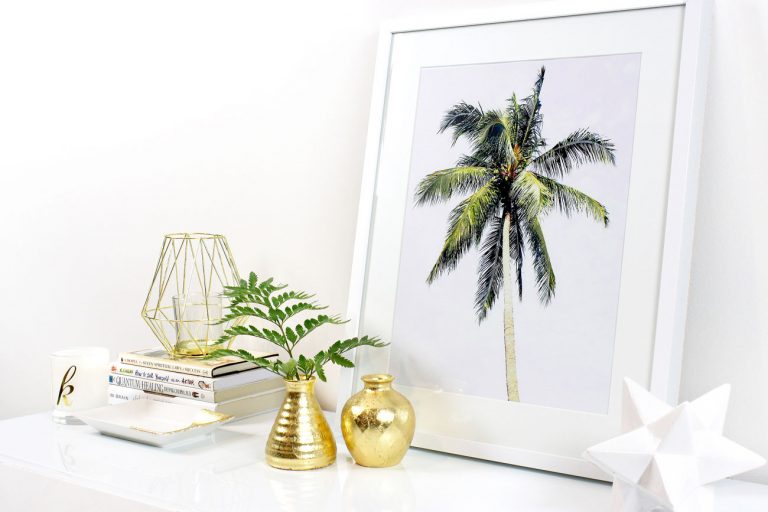 For framing, I chose these simple white IKEA frames but any affordable frame will work.
Target also has some great options. For instance, I recently bought 3 of their matte brass frames — they really are quite lovely for the price but I haven't decided where to hang them yet.
You can see the matte brass frames in my tutorial on DIY mudcloth prints.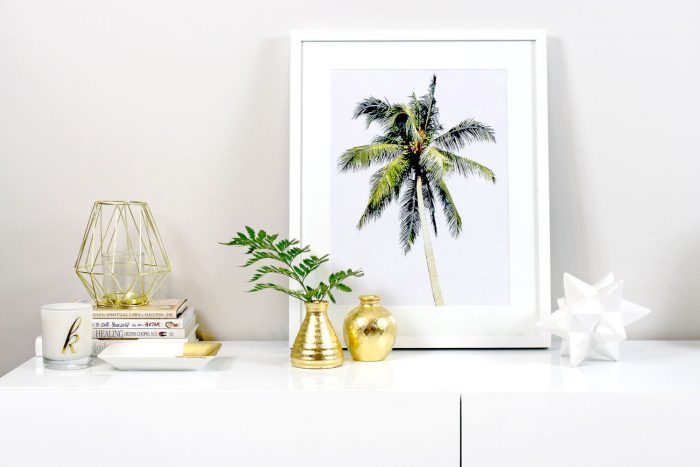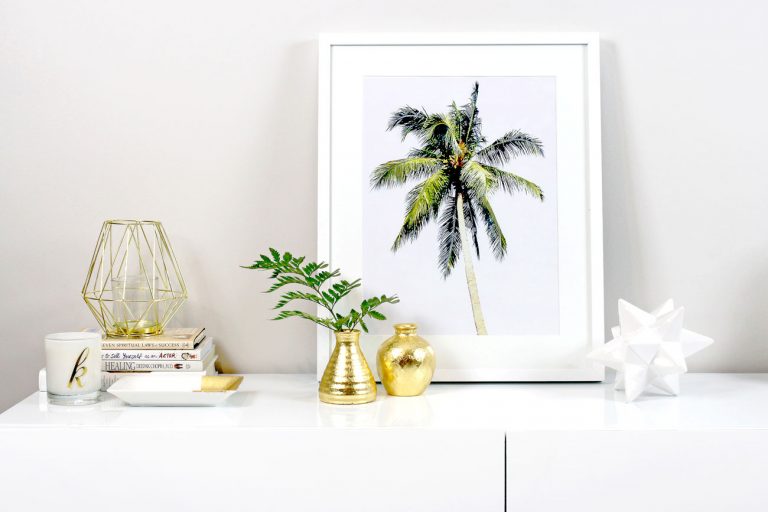 I used both Photoshop and Facetune to edit the photos using the tint, saturation and exposure features. Experimenting with different filters can also help you achieve the right colours for your print.
For instance, for the first print, I changed the background from bright blue to a soft lavender tone. For the second photo, I decided to go with simple, crisp black and white.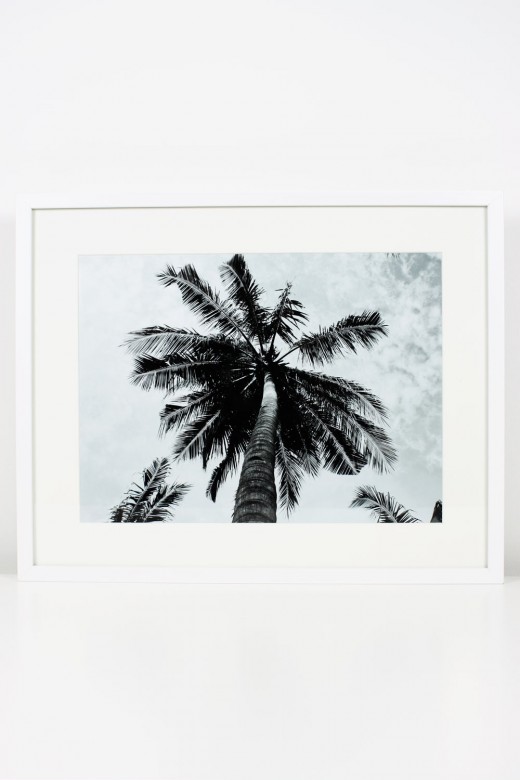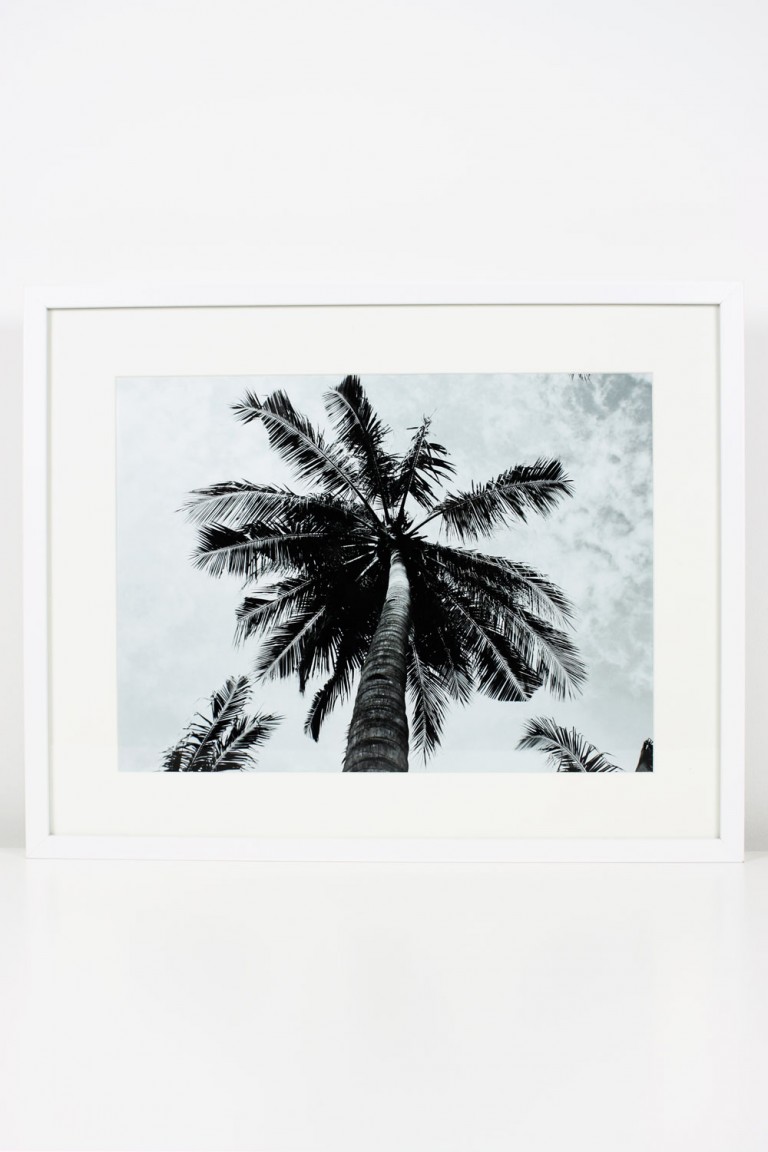 Two of my favourite sites for free tropical photos are Pixabay and Unsplash.
Besides the photos on Pixabay and Unsplash being amazing, another added bonus is that the photos are in the public domain. Therefore, no attribution is needed and you can modify them however you like.
For more information on the respective licenses of these sites, please check out these links.
Unsplash's License
Pixabay's License
These are the links to the palm tree photos featured in this posts so you can edit, print and frame your own versions.
And if you'd like the exact print used in this post, you can sign up for our email list below to get access to our collection of freebies, including our free printable art.
Simply use the email form below to sign up.
If you have a good quality printer, you can print your edited prints off at home using photo paper or card stock paper. Or if you prefer, you can have them printed online or at your local photo lab.
I'm happy with my results but if I get tired of these prints, switching them out is easy and affordable.

Do you like tropical prints? Let us know in the comments below.
Shop the post
Learn how to make the gold leaf jewelry trays and gold leaf vases shown in the photos!
Also styled with:
Pin it for later