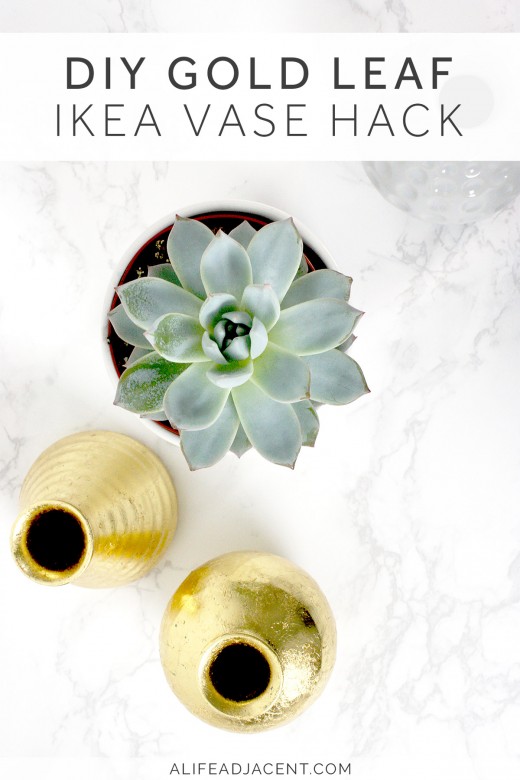 I picked up this set of 3 small bud vases called the Sommar 2017 from IKEA. I was specifically looking for small vases for styling and while I liked the size and the shapes of the vases, the colours (specifically the mint and pink) didn't go with our decor.
Since I still had some gold leaf and adhesive left over from the gold leaf jewelry trays project, I decided to gold leaf two of the three vases.
I'm not sure if this actually qualifies as an IKEA hack, but since it changes the style of the vases from a little bit country to a little more glam, let's call it a hack. And of course, this simple gold leafing technique can be done on any vase you might have on hand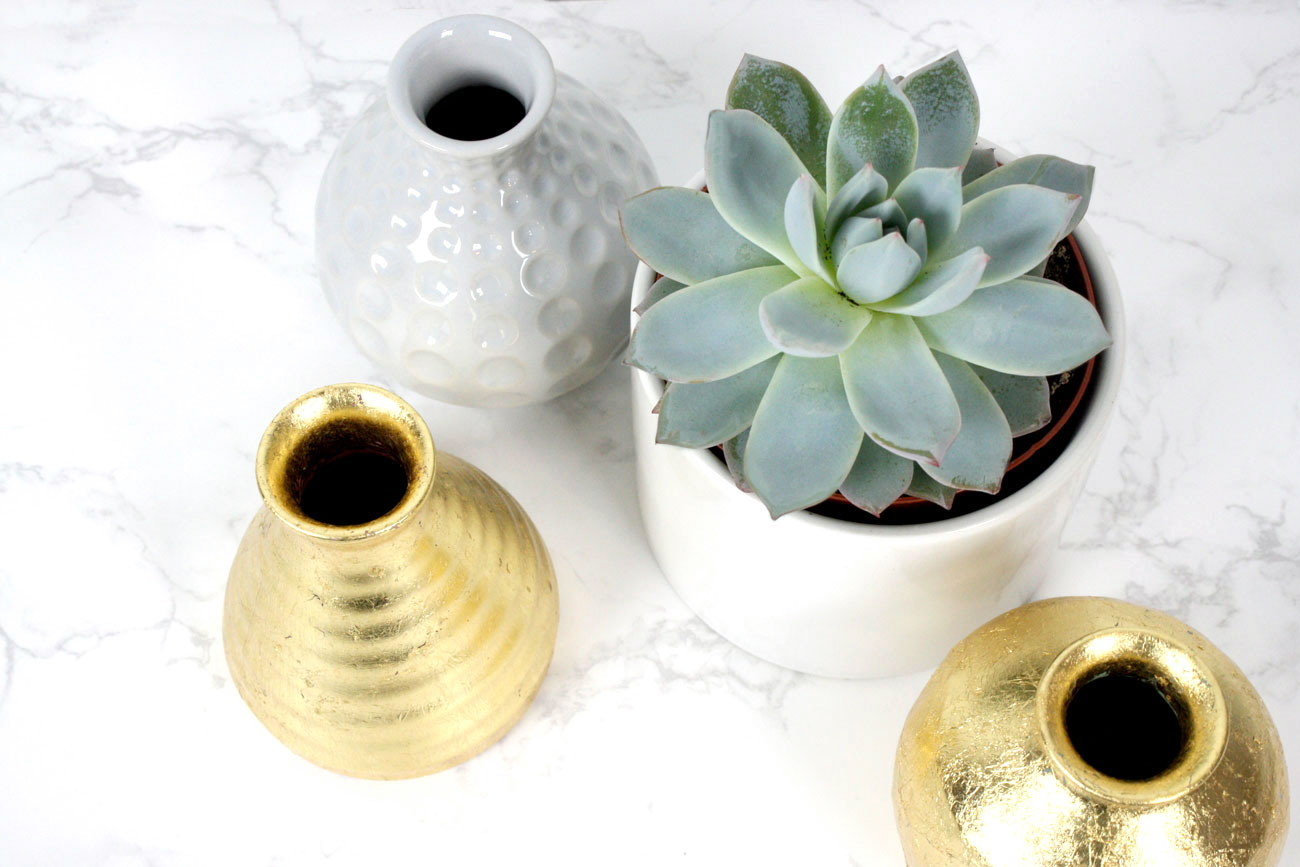 DIY Gold Leaf IKEA Vase Hack (Sommar 2017)
How to transform the IKEA Sommar 2017 vase set into gilded vases with gold leaf.
Instructions
Thoroughly clean your vases removing all dust, lint, and price tag residue. You can use a sticker removal product such as this one, but in a pinch I find any kind of cooking oil or baby oil and dish soap works well too. Just be sure to wash off all traces of the oil.

Apply the adhesive gold leaf size according the directions. There's a curing time until the adhesive gets tacky, so wait it out until it's ready or the gold leaf won't adhere correctly.

Next, carefully (and I mean carefully -- those gold leaf pages are finicky little suckers) apply the gold leaf to your vase. Carefully smooth down with a soft cloth or clean paint brush. Cotton gloves also work if you already have them on hand. You can use any excess gold leaf that falls off to apply to the next spot. If you're not fussy and like an abstract or rustic look, don't worry about being too perfect.

Let your vases dry according to directions, or overnight.

Finally, apply sealer and let dry thoroughly before using.
The diminutive size of these vases make them perfect for styling a small coffee table, bookshelf or credenza. And of course they work well as intended — as tiny bud vases which can be used to create a simple floral or greenery centrepiece for your dining room or patio table.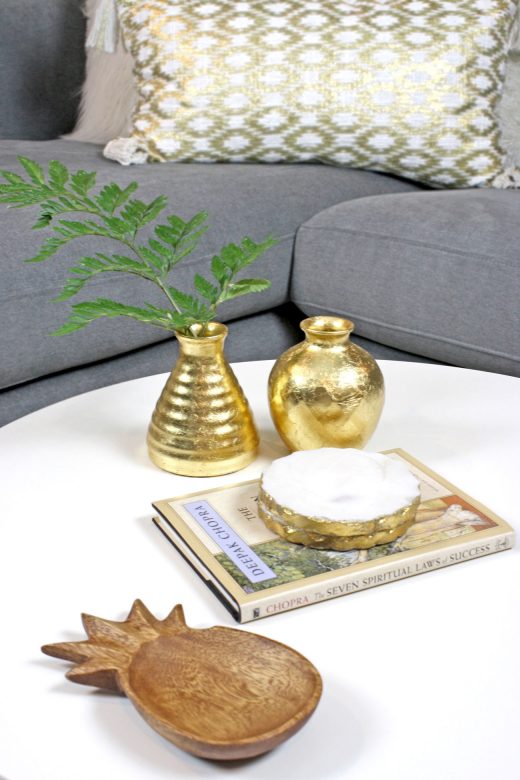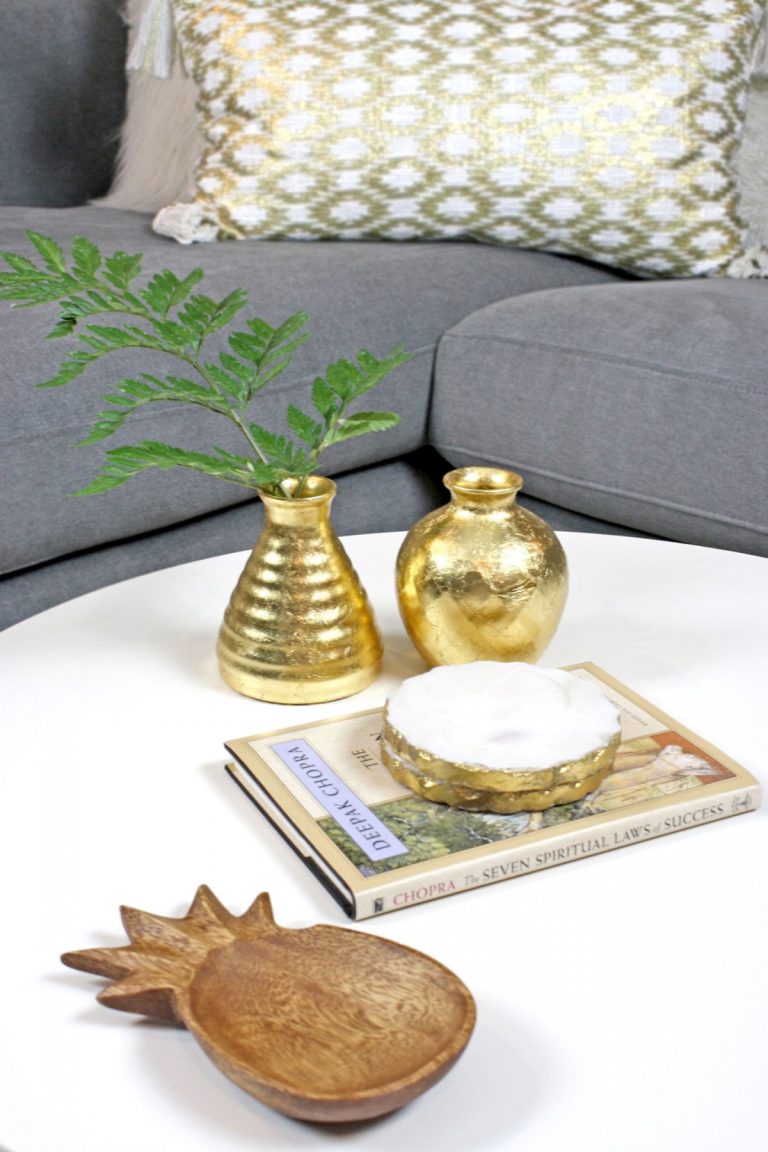 Vases pictured styled with a cute wooden pineapple bowl, gold edged marble coasters, and a white and gold oblong pillow.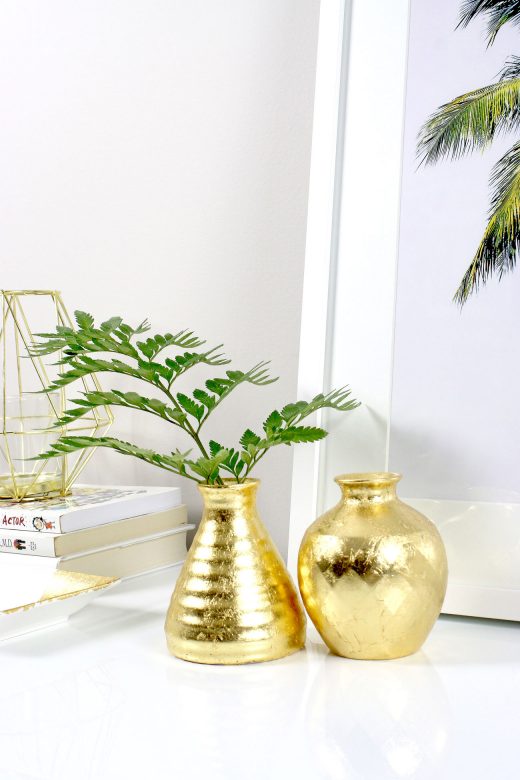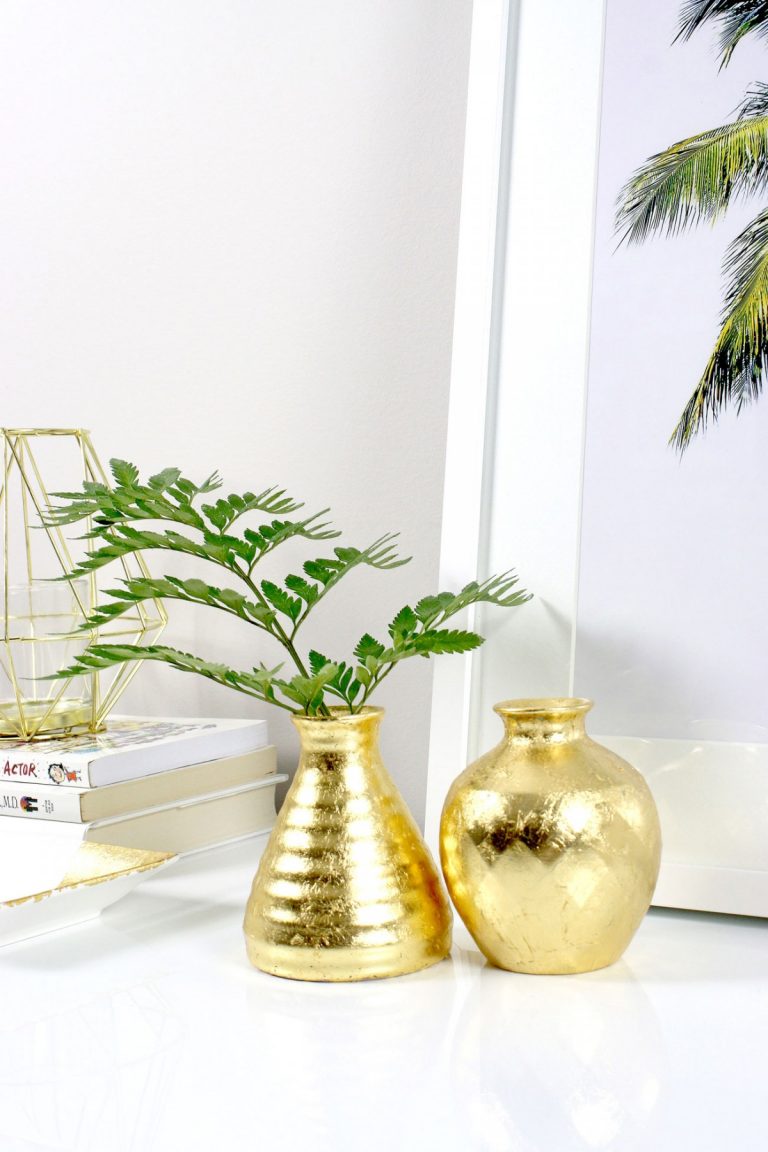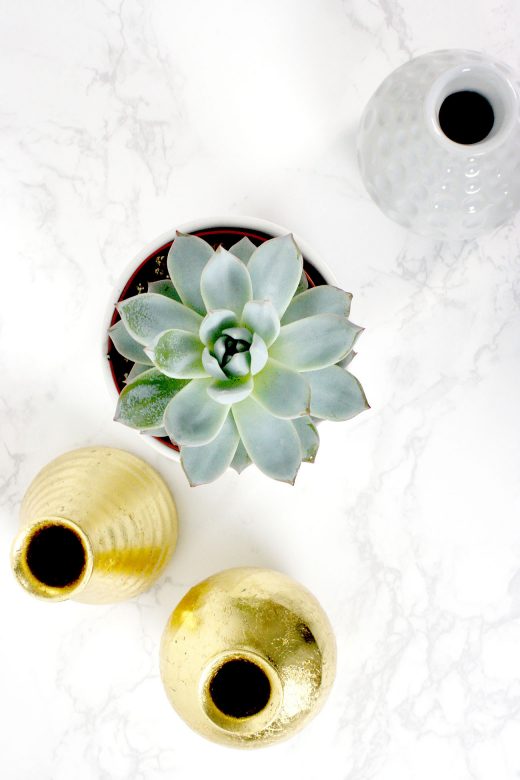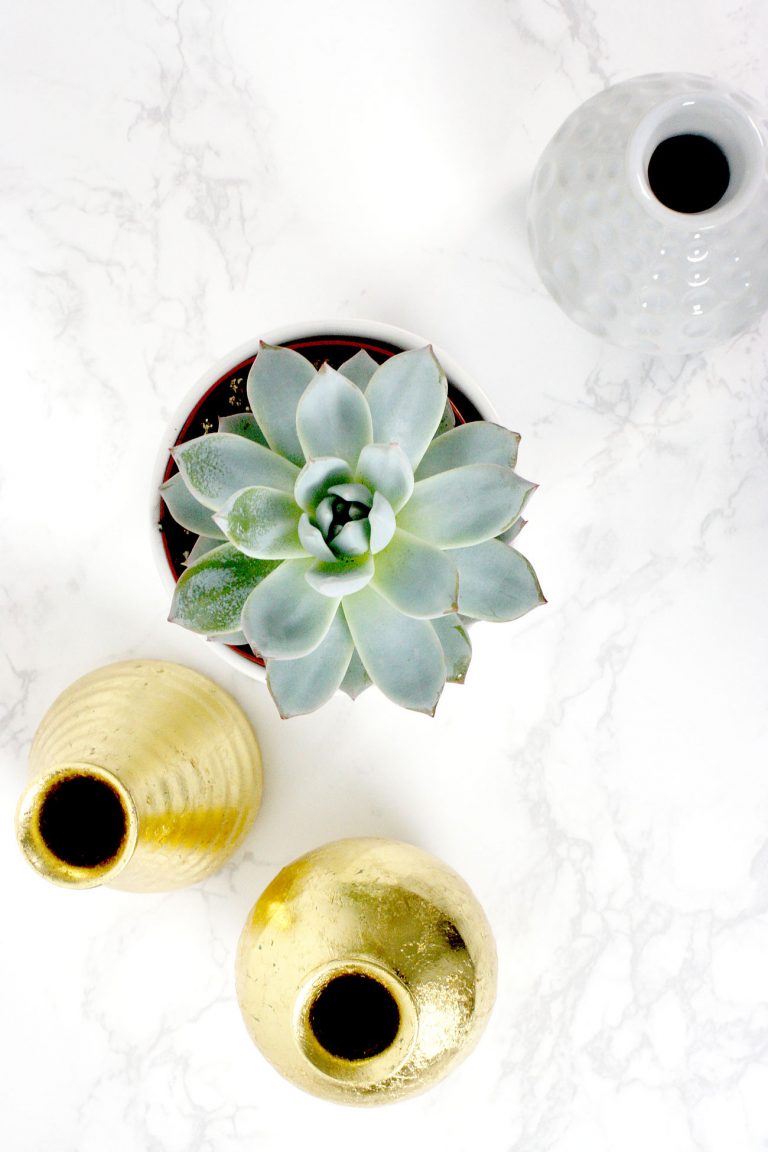 Overall, gold leafing is a quick and easy way to bring new life to old decor, or to add a bit of glam to new pieces. Let us know what you think in the comments below.
Pin it for later