This simple cola essential oil blend will make your home smell just like soda. No synthetic fragrance oils required. This diffuser blend is great for focus & energy. Read on to learn how to naturally scent your home with our kid-friendly cola diffuser recipe!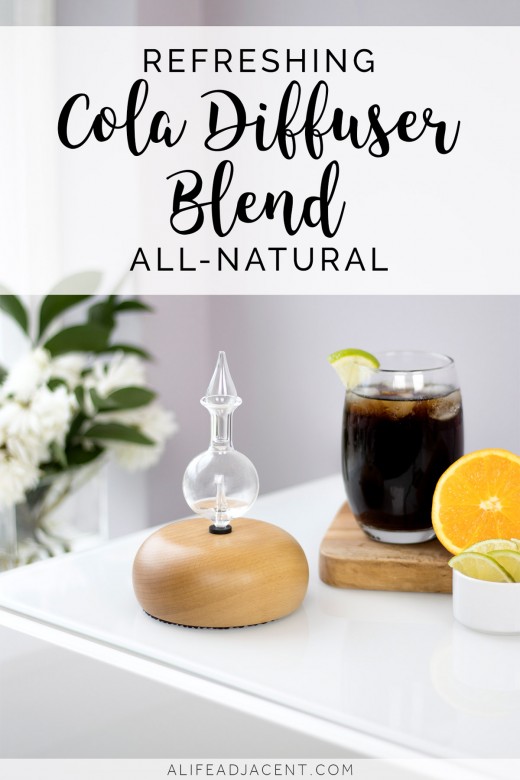 If you love the smell of cola but don't want to use synthetic fragrances in your home, then this easy, incredibly simple diffuser recipe is for you.
I found out while experimenting one day that combining only two essential oils creates a cola aroma. And we're not talking a weak, "sort of" cola fragrance either — this smells like the real thing.
The secret formula? A combination of lime essential oil and sweet orange essential oil.
Initially, I couldn't figure out why two seemingly unrelated oils could smell exactly like this particular soda. But after doing some reading, it became obvious.
There is speculation that a very popular brand of cola uses a combination of food-grade essential oils to create its unique flavour.
The true formula is a closely guarded trade secret, but among the suspected oils are lime and orange, along with lemon, vanilla, nutmeg, coriander, cinnamon, neroli, and even lavender.
Why use this diffuser recipe instead of an air freshener?
Not only is it easy to use essential oils to make your home smell good, but it's also much safer than using synthetic fragrances.
Studies have shown that artificial fragrance products — such as plug-in air fresheners, aerosols, incense, and scented candles — pose serious long term health risks.
These risks include, but are not limited to, an increased likelihood of developing lung cancer and asthma.
Not only that, but synthetic fragrances can also contain industrial compounds called phthalates, which have been linked to endocrine disruption, reproductive disorders, obesity, diabetes, and thyroid irregularities, among other conditions.
Synthetic fragrances' tendency to cause migraines and headaches should be yet another indication that they just aren't good for us.
That's why we've switched to using clean-burning scented candles and other naturally scented products in our home. Some products we even make ourself, like our DIY room sprays.
On the other hand, high quality essential oils are less likely to cause a negative reaction in sensitive individuals (like the both of us). They also have many aromatherapeutic benefits, which is more than can be said for scented aerosols.
Citrus oils in particular contain compounds that help to energize, brighten mood and improve cognition — all while making your home smell lovely. How's that for an air freshener?
Tips & safety for cola essential oil blend
It's important to note that the sweet orange essential oil in this recipe cannot be substituted for any other citrus oil. Regular orange, tangerine, or mandarin won't do — we've found that you must use sweet orange in order to get a true cola smell.
Also, it's important to use steam-distilled lime essential oil if using this blend around children. However, you should always consult a health professional before using essential oils with kids.
Refreshing Cola Essential Oil Diffuser Blend
Make your home smell like cola with this refreshing & uplifting essential oil diffuser blend. Great for kids and great for focus & energy.
Our pretty wood nebulizer is from Aromis, but Simply Earth has a great collection of elegant essential oil diffusers as well.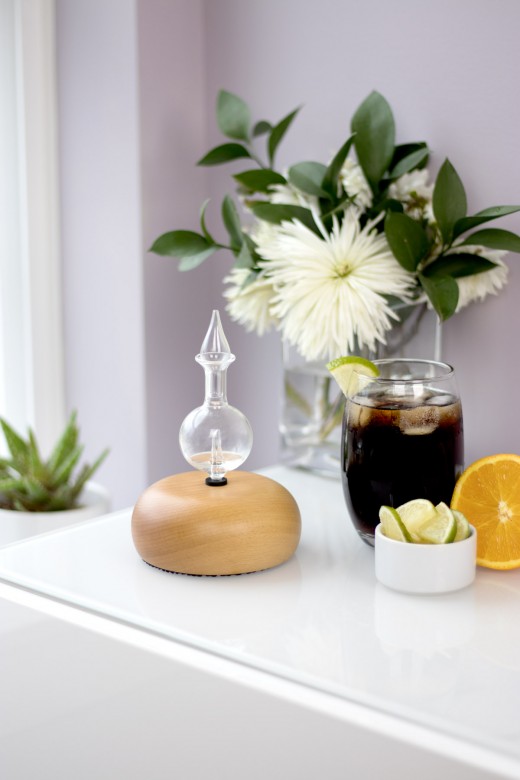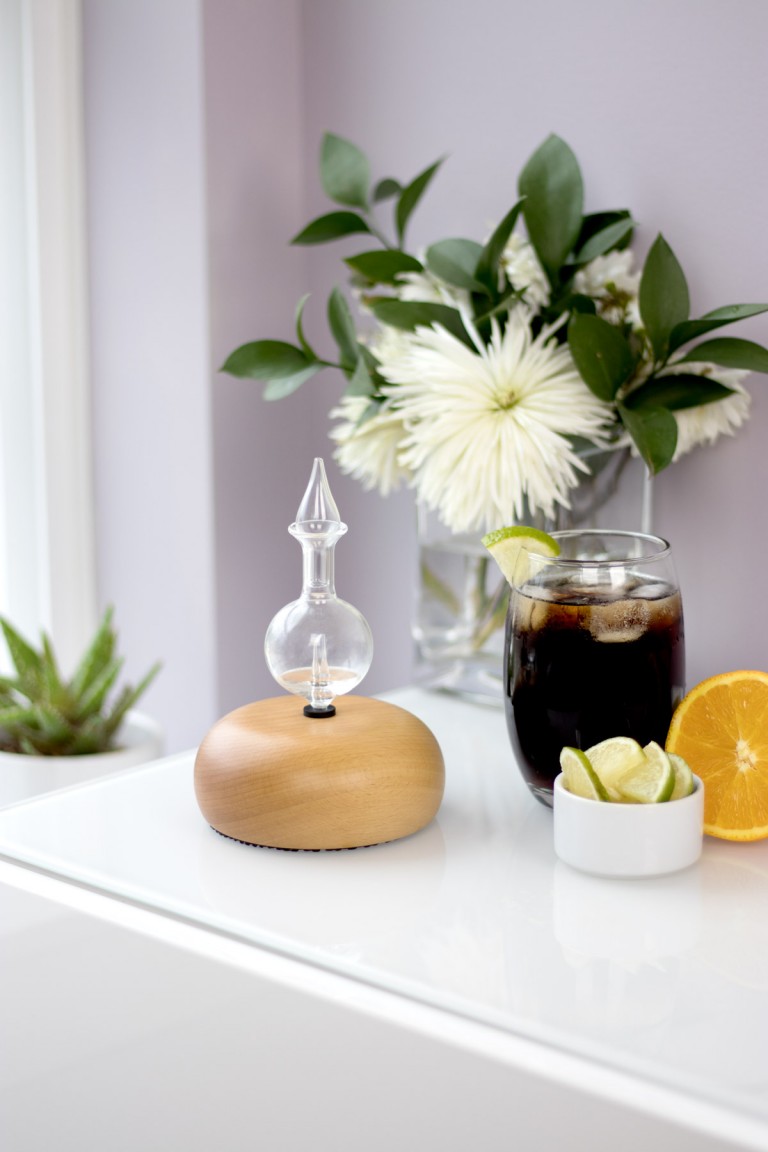 Looking for more ideas to create a non-toxic home? Check these out:
Also check out our other cola recipes:
For even more green living and non-toxic home ideas, follow us on Pinterest! You can also find us on Instagram.