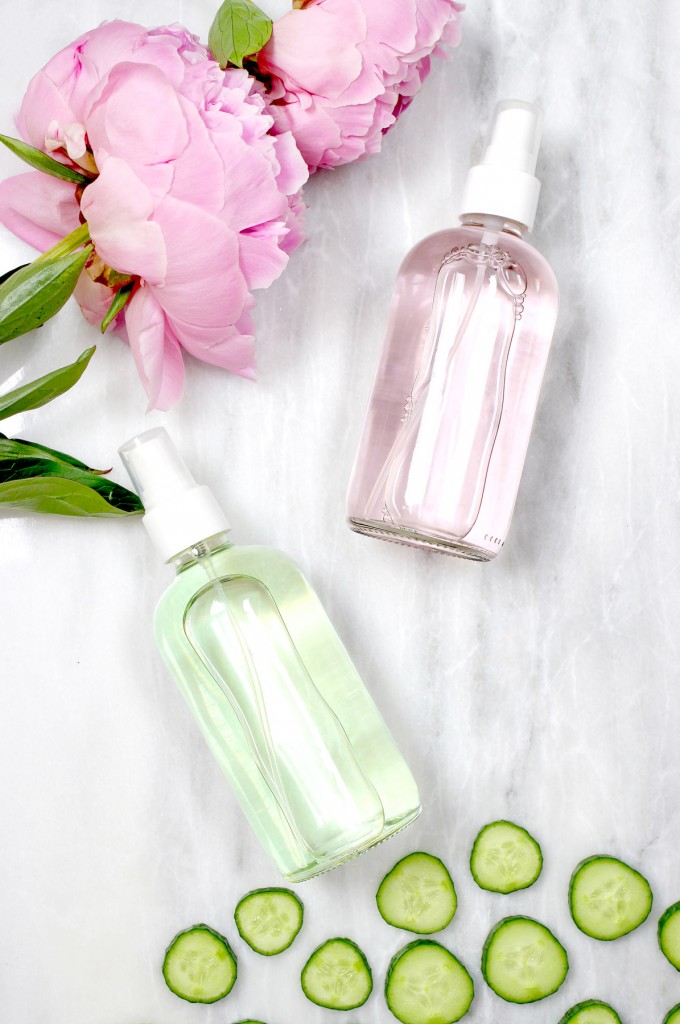 This DIY makeup setting spray is intensely hydrating and perfect for dry skin. It leaves skin with a dewy, glowing finish thanks to natural ingredients like rosewater and glycerin. Make it 2 ways depending on your scent preference: rose or cucumber.
There's something very refreshing about using a makeup setting spray. Spritzed over a fully made-up face, setting sprays help add a finishing touch and an extra glow to any makeup look. READ MORE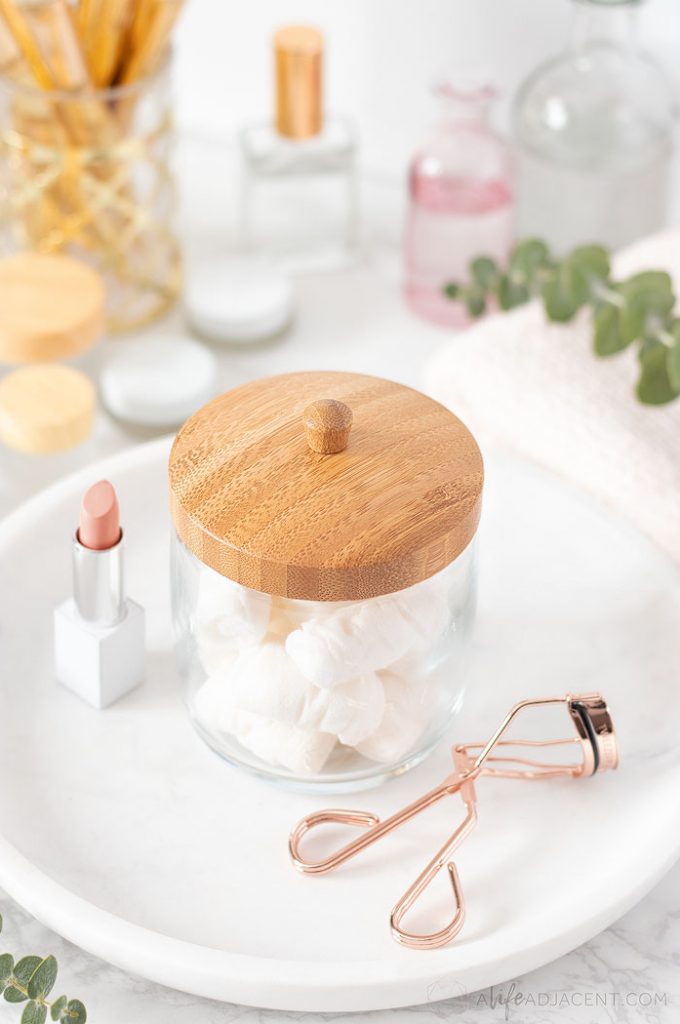 These natural DIY makeup remover wipes cleanse and remove makeup in one step. Rose water and glycerin soothe and moisturize your skin, while a micellar surfactant effortlessly melts away makeup. This eco-friendly recipe can be made with disposable, compostable wipes or reusable cloths. Keep your wipes in a jar for easy makeup removal, or bring them on the go in a resealable bag! READ MORE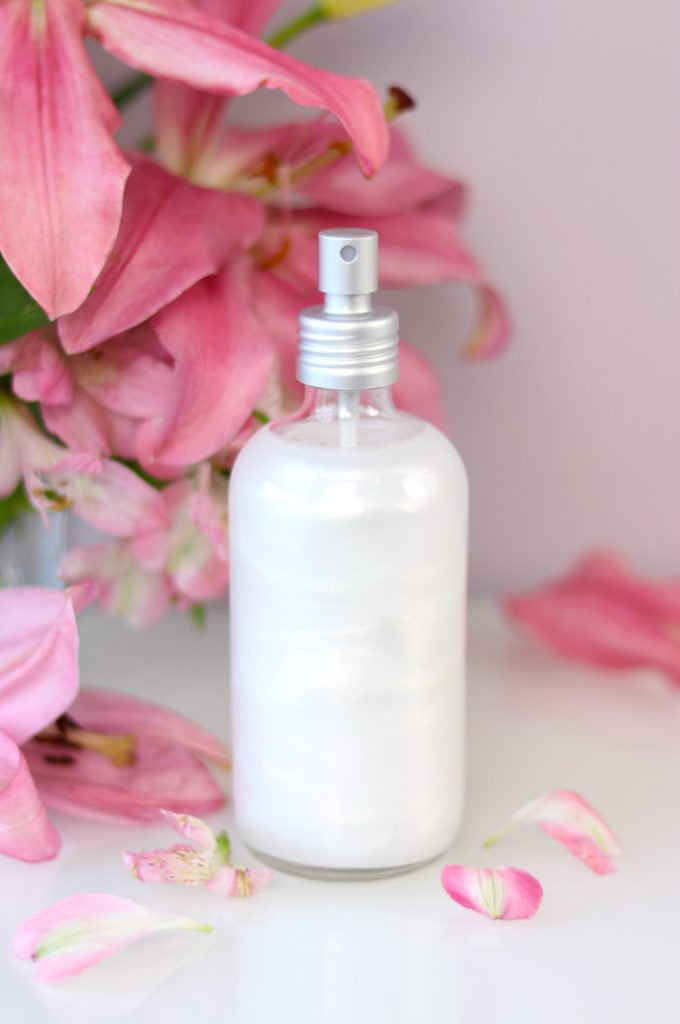 This natural shimmer setting spray sets your makeup while illuminating your skin with a pearlescent glow. Cosmetic mica powder gives this DIY setting spray its shimmer, while vodka and aloe vera powder create a barrier that holds your makeup in place all day long.
I can't get enough of that glowing, luminescent skin look that's so in vogue right now. I'm always chasing that lit-from-within radiance, but there's only so much a good highlighter can do. My desire for an all-over glow is what lead to this DIY. READ MORE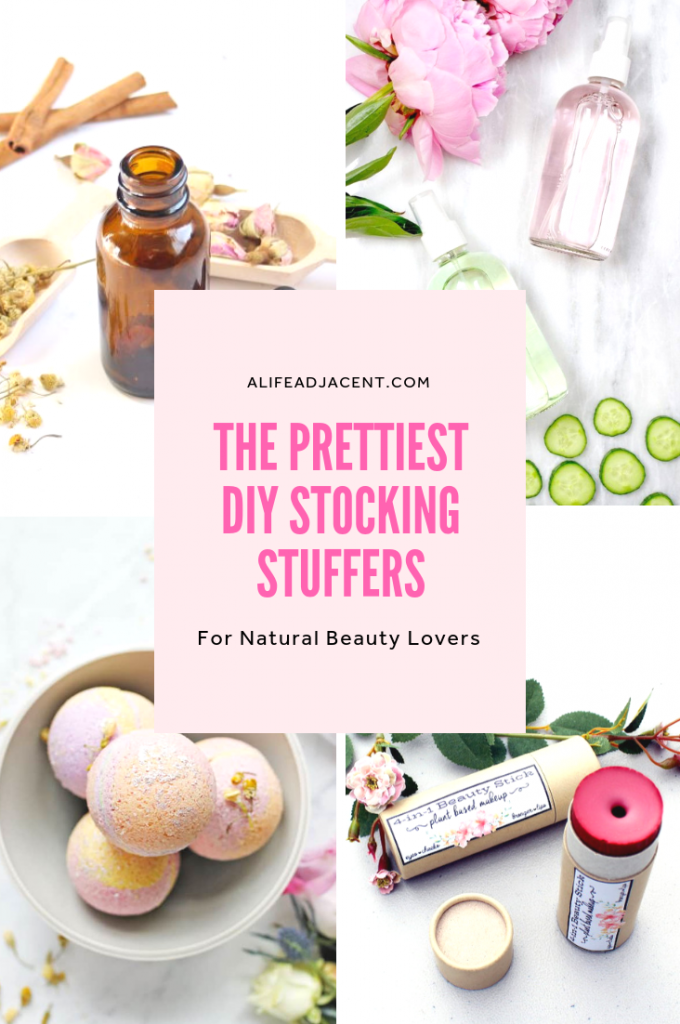 These natural DIY stocking stuffers are sure to delight any beauty lover on your list!
Stocking stuffers can be a lot of fun to buy. But after you've bought the obligatory candy and usual stocking stuffer suspects, sometimes it's just a little more personal to add the simplicity of a handmade gift to your stockings. READ MORE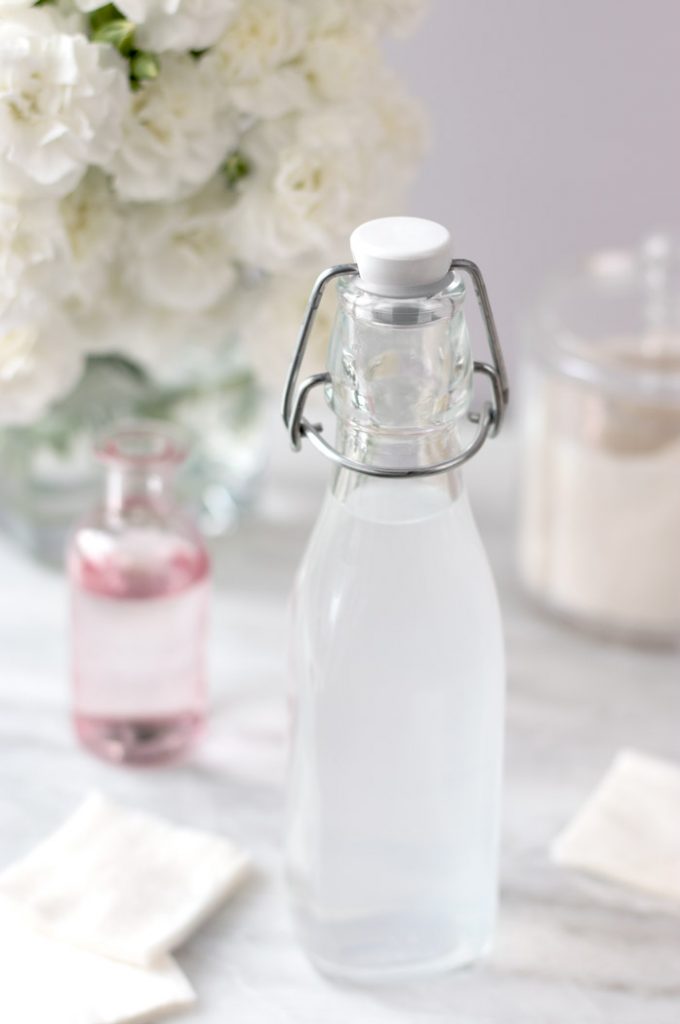 Not only does this DIY micellar water remove makeup, but it also cleanses, tones, and hydrates your skin — all in one step! This natural makeup remover contains real micelles that attract and remove dirt, makeup and sebum. Meanwhile, organic witch hazel extract calms and clarifies the complexion. Read on for my simple recipe and to find out how to make your own micellar cleansing water at home. READ MORE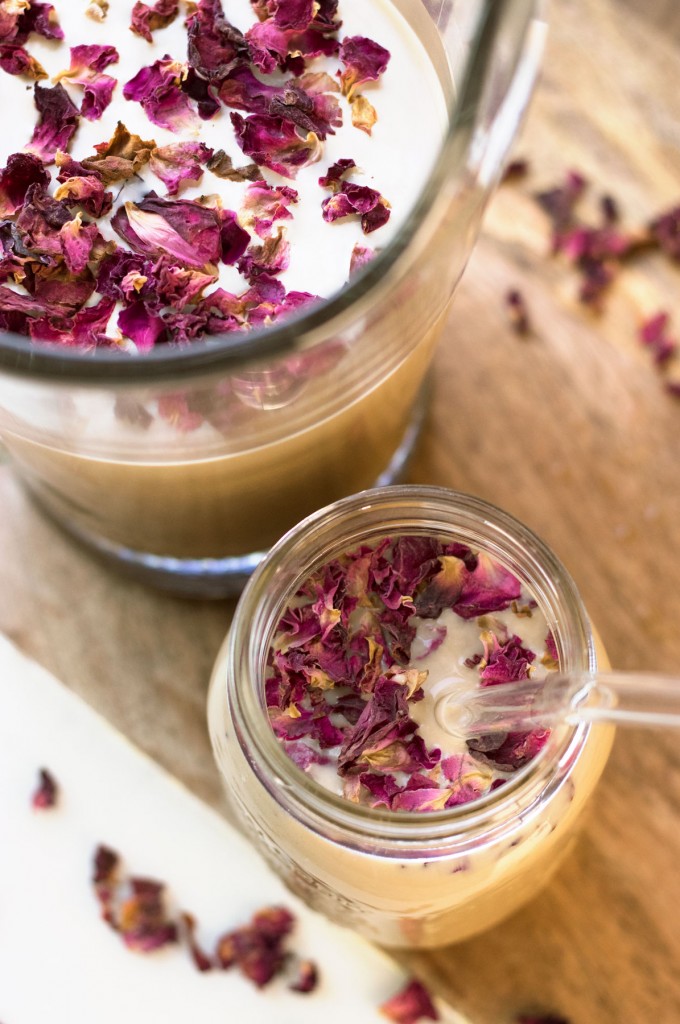 Iced coffee and roses are synonymous with summer. This delicious latte is cold-brewed with refreshing maple water and garnished with edible organic rose petals. Pretty fancy for a latte.
What is Maple Water?
Maple water is made from the unprocessed sap of the maple tree. Maple trees pull groundwater from the soil up through their roots and into their trunk and branches. During the Spring, the trees are then tapped for this water which has been infused with the goodness of the tree. READ MORE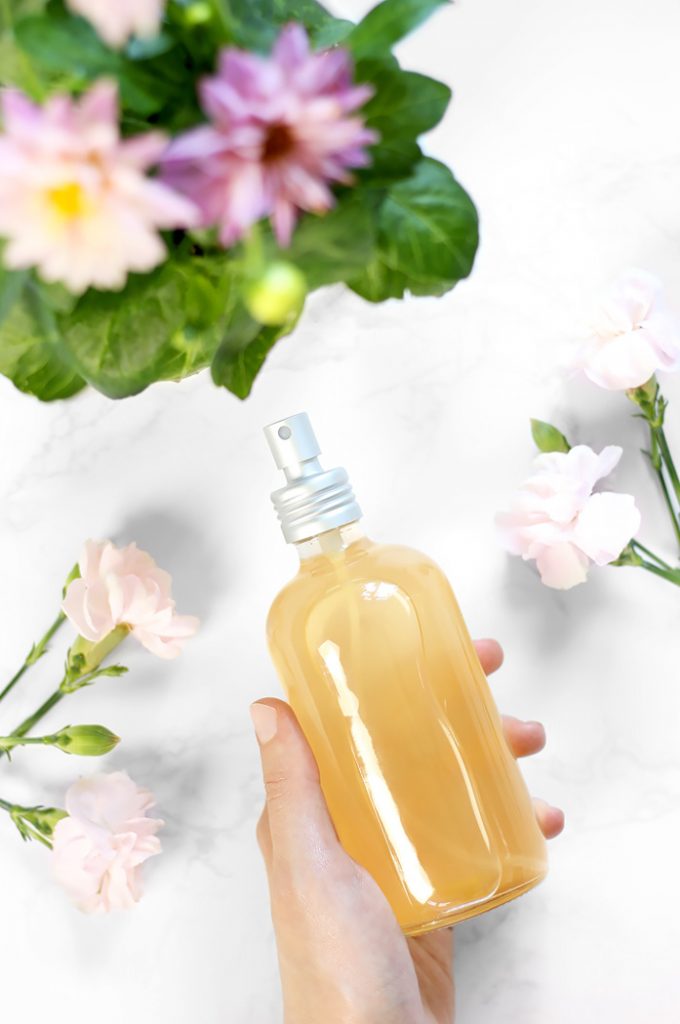 This DIY setting spray is made without glycerin for a matte, non-greasy finish that's ideal for oily skin types. Thanks to a unique combination of ingredients, it creates a water-resistant film that keeps your makeup from melting, even during the summer. Read on to learn how to make homemade makeup setting spray with natural ingredients. READ MORE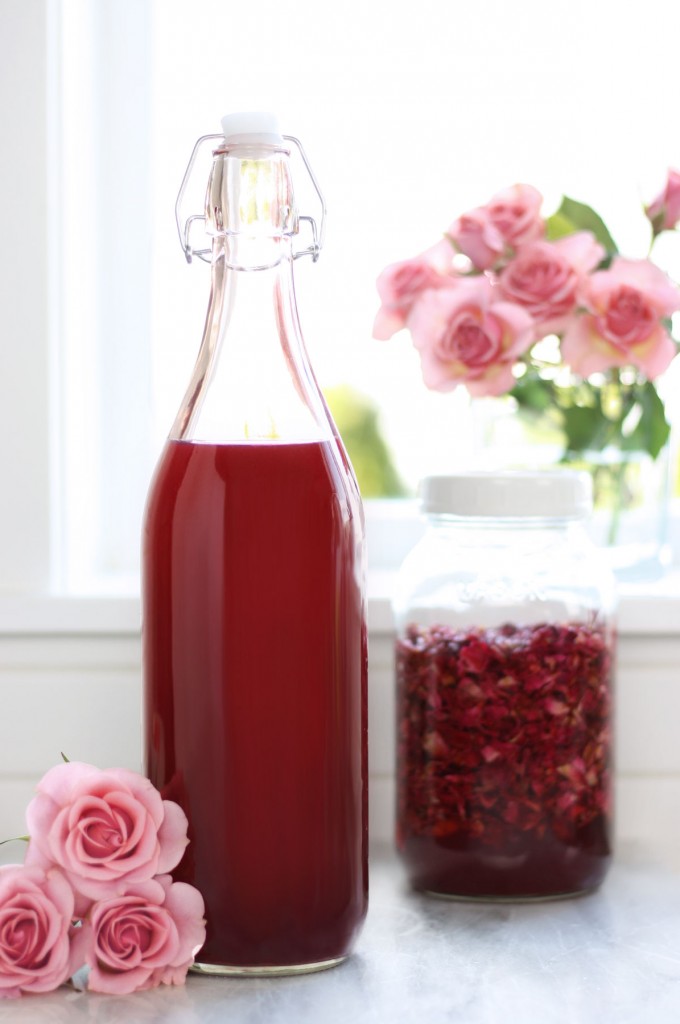 Learn how to make rose petal vinegar with this easy recipe & tutorial. Rose vinegar is beautifully fragrant and will add a pop of colour to all of your DIY beauty creations. Read on to find out how to use rose vinegar for skin, hair, and body care.
When we mistakenly ordered 2 pounds of dried rose petals, I was eager to discover all the different ways I could incorporate them into my DIY skincare and beauty routine. READ MORE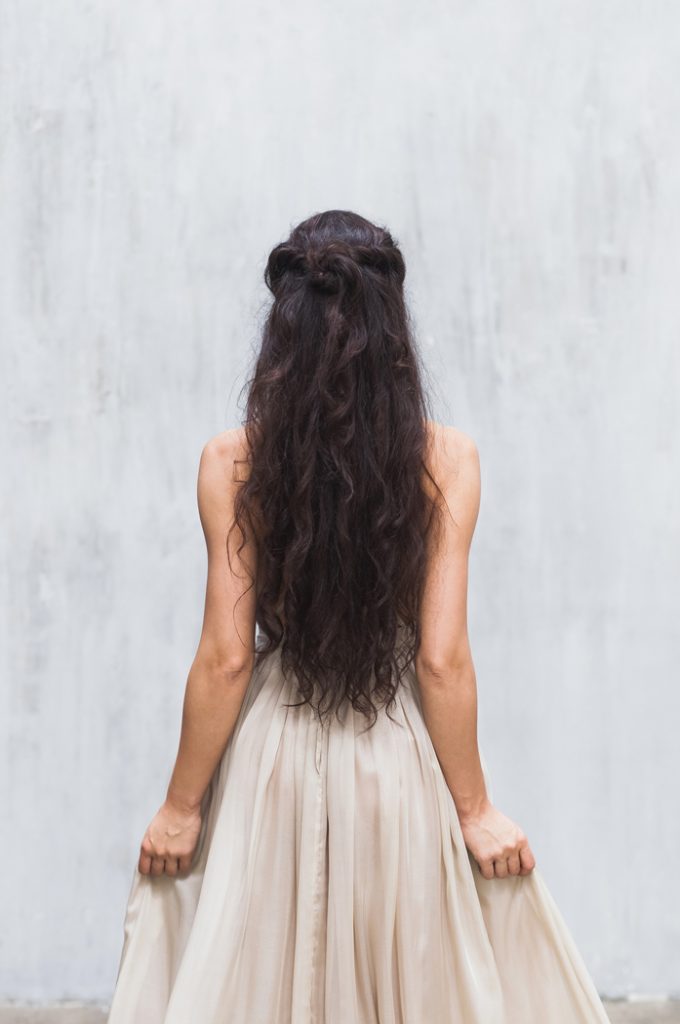 "Acid" is not typically a word synonymous with hair health – but it should be.
You've likely heard of the lemon juice and sunlight trick for lightening hair. When used together, they work to oxidize the pigments in your strands, subtly lightening without bleach or a trip to the salon.
The flip side is that the harsh combination of heat, UV light, and high acidity leaves strands dehydrated and crunchy, not to mention damaged. READ MORE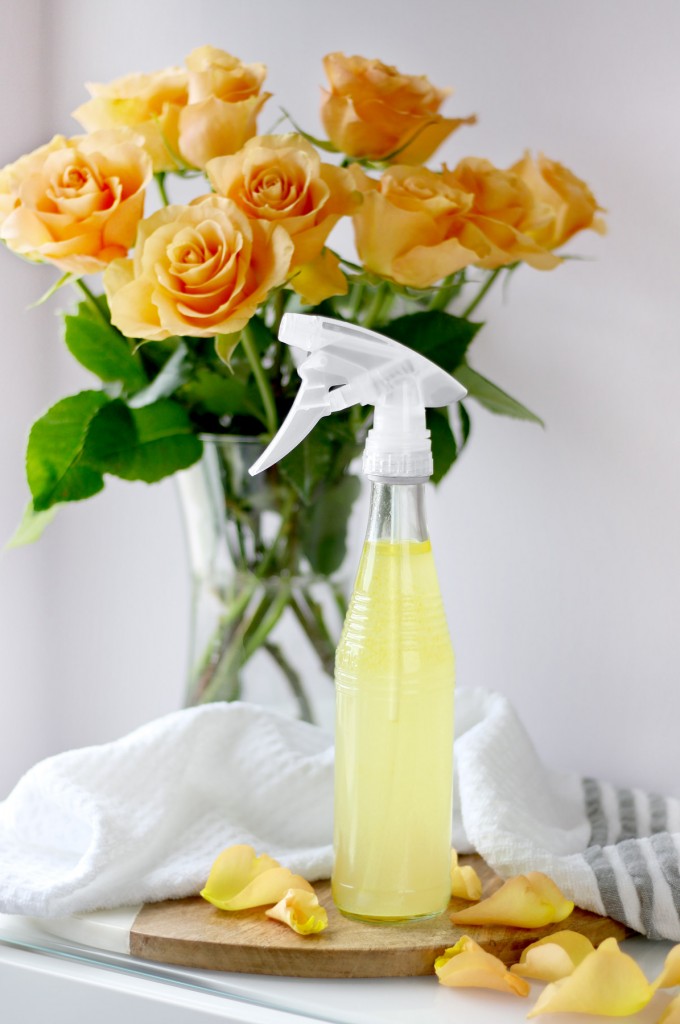 The majority of store-bought cleaning sprays contain endocrine disrupting chemicals that can be harmful to your health. As well, the synthetic fragrances used in these products can irritate those who are sensitive to scents. As someone who suffers from chronic migraines, it's extremely important to avoid these chemical fragrances as they can trigger a severe migraine headache. READ MORE