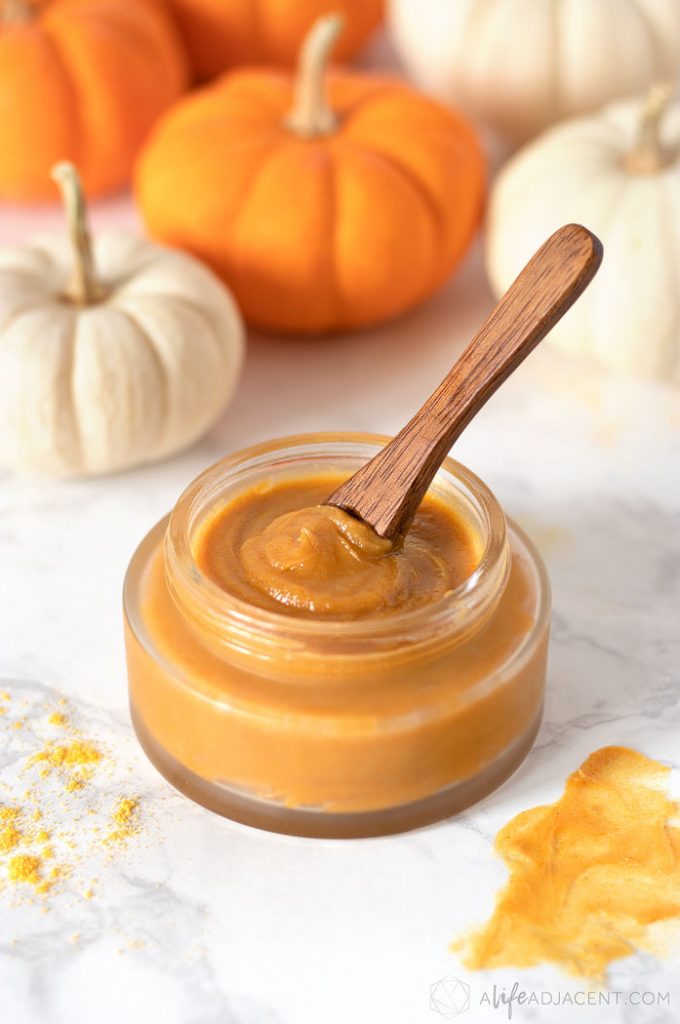 Reveal a softer, smoother complexion this fall with this DIY pumpkin face mask. This homemade exfoliating mask contains no coarse abrasives like sugar or salt. Instead, it's made with real pumpkin powder to gently exfoliate without scrubbing. This pumpkin mask's silky, gel-like texture comes from non-greasy squalane oil and cera bellina wax, which sink into skin readily to eliminate dryness. As a bonus, it has the light aroma of real pumpkin. READ MORE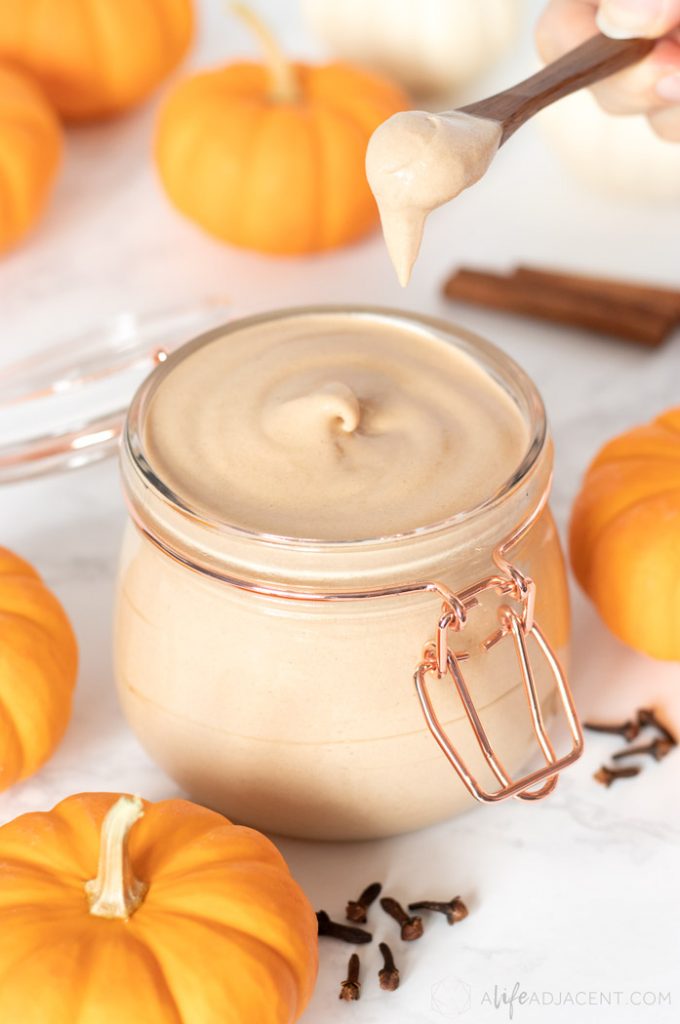 This decadent DIY pumpkin spice body butter is whipped to fluffy perfection. It contains a luxurious combination of soft nilotica shea butter, rich bacuri butter, fractionated coconut oil, and beeswax. Red and yellow clay provide a silky skin feel and a natural pop of colour, while natural essential oils create a non-toxic fragrance. READ MORE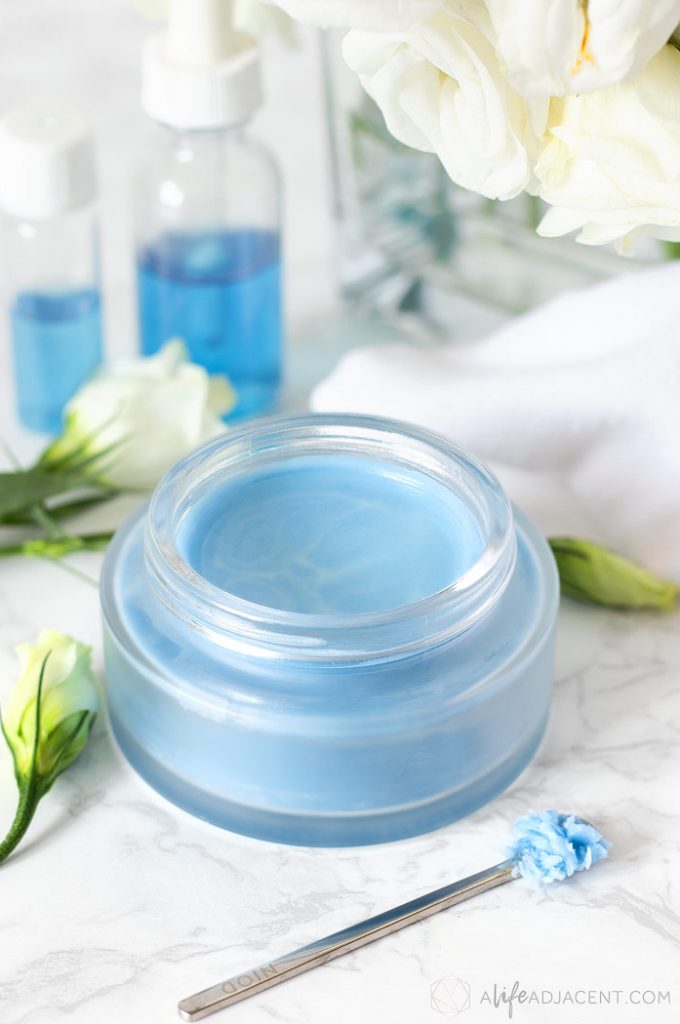 Learn to make a DIY emulsifying cleansing balm with blue tansy oil. This brilliantly blue cleansing balm recipe is a treat for your skin, helping to moisturize and soothe as it melts away makeup. It contains a natural emulsifier for effortless makeup removal. Plus, it's inexpensive, all-natural, and easy to make in your kitchen, saving you money on expensive brand name cleansing balms. READ MORE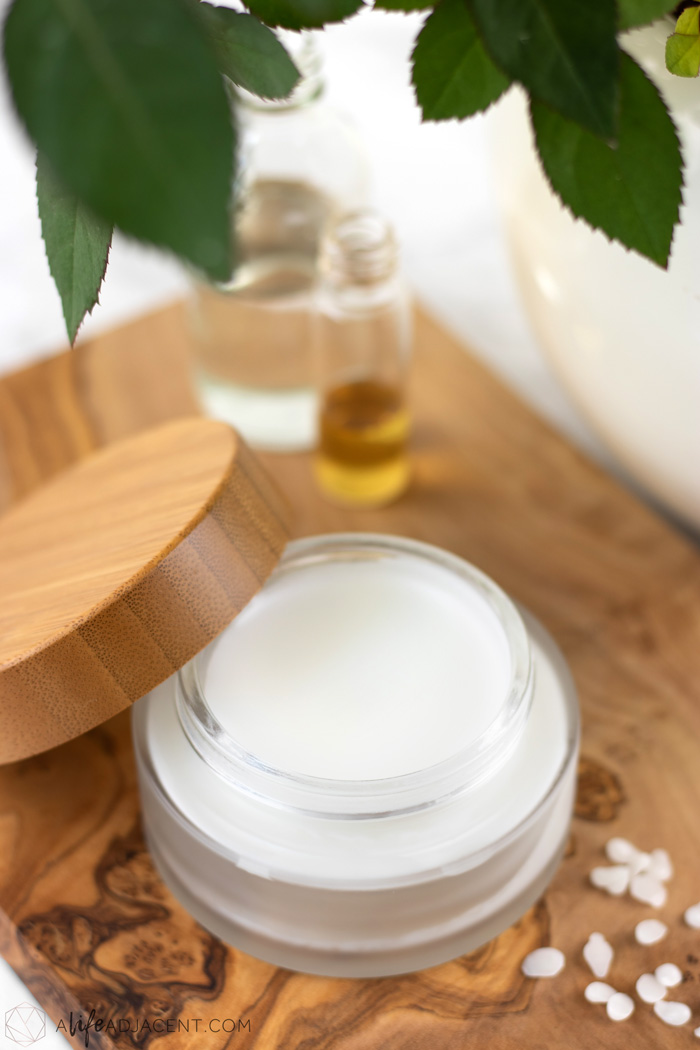 Inspired by Korean sleeping masks, this DIY overnight face mask helps prevent dry skin while you sleep. It forms a protective barrier that locks in moisture all night long, reducing skin water loss and helping you wake up glowing.
When it comes to nighttime skincare, typical face oils and night creams just don't seem to do it for me. No matter how much I apply, by the time I wake up, they've vanished into my bedding. Instead, I tend to wake up with dry skin and moisturized pillows. Not exactly skincare goals. READ MORE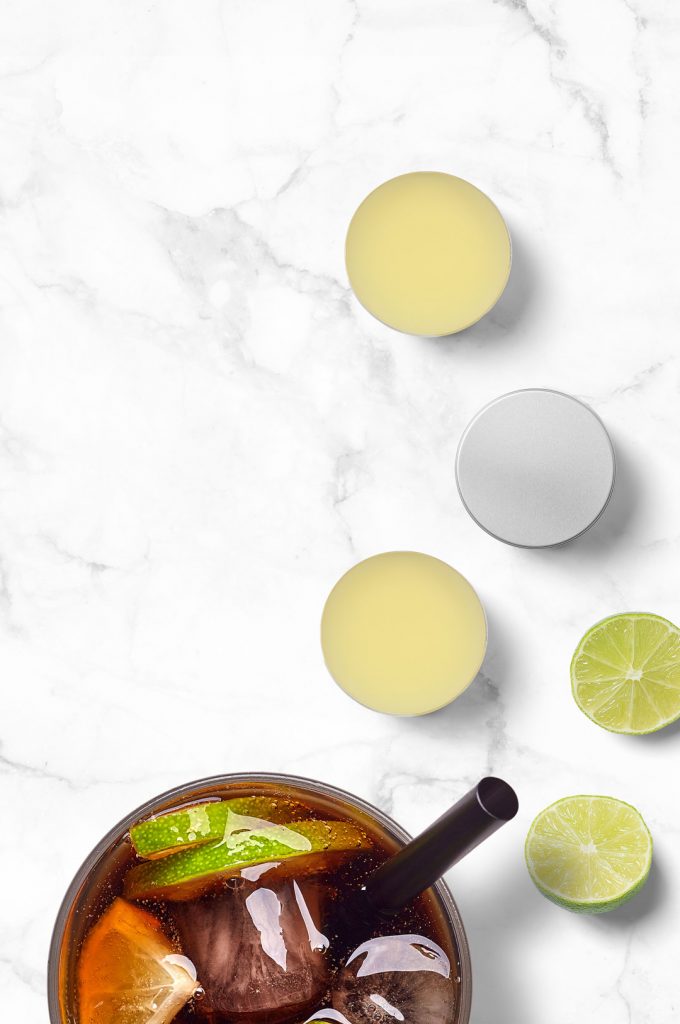 This natural DIY cola lip balm will make your lips smell and taste like your favourite soda, without the sugar! No fragrance oils — this recipe uses only natural essential oils for a true cola scent. Read on to find out how to make your own DIY cola soda lip balm!
If you like the smell and flavour of cola without the extra calories (or sugar), our DIY cola lip balm is for you! Even if you're a first time beauty-DIYer, this recipe is very simple to make. As an added bonus, it doesn't contain the synthetic fragrances, polyunsaturated oils, or petroleum byproducts found in many store bought lip balms. READ MORE