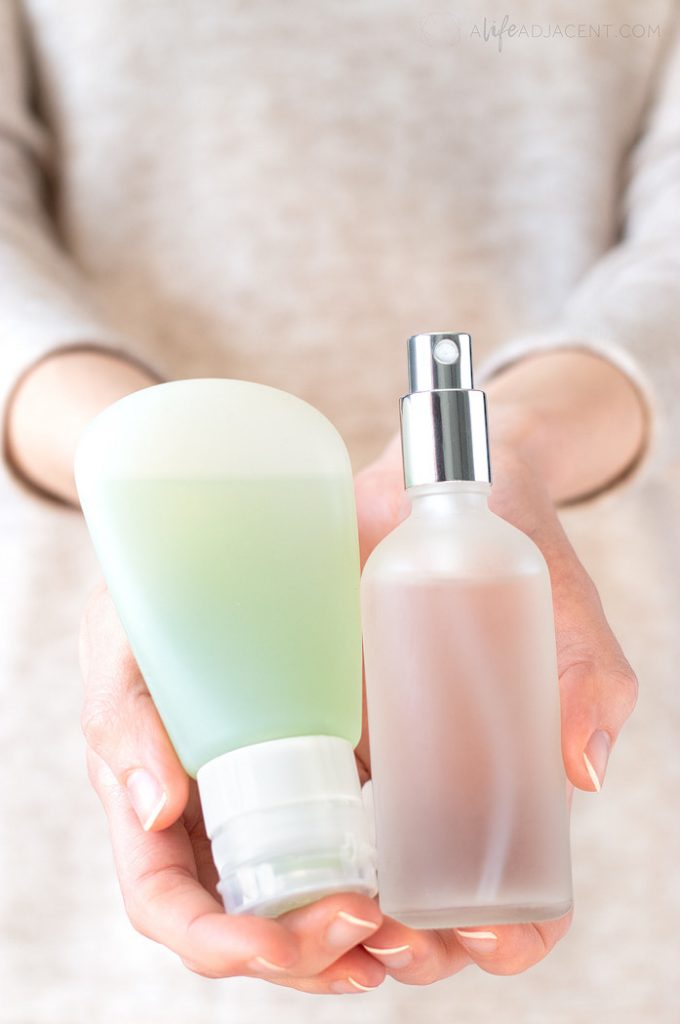 Learn how to make natural DIY hand sanitizer with high proof vodka instead of rubbing alcohol. This easy tutorial includes recipes for both spray and gel formats. Both versions are useful for travel and for those times when you don't have access to soap and water.
When cold and flu season strikes, the best defence is to simply wash your hands. READ MORE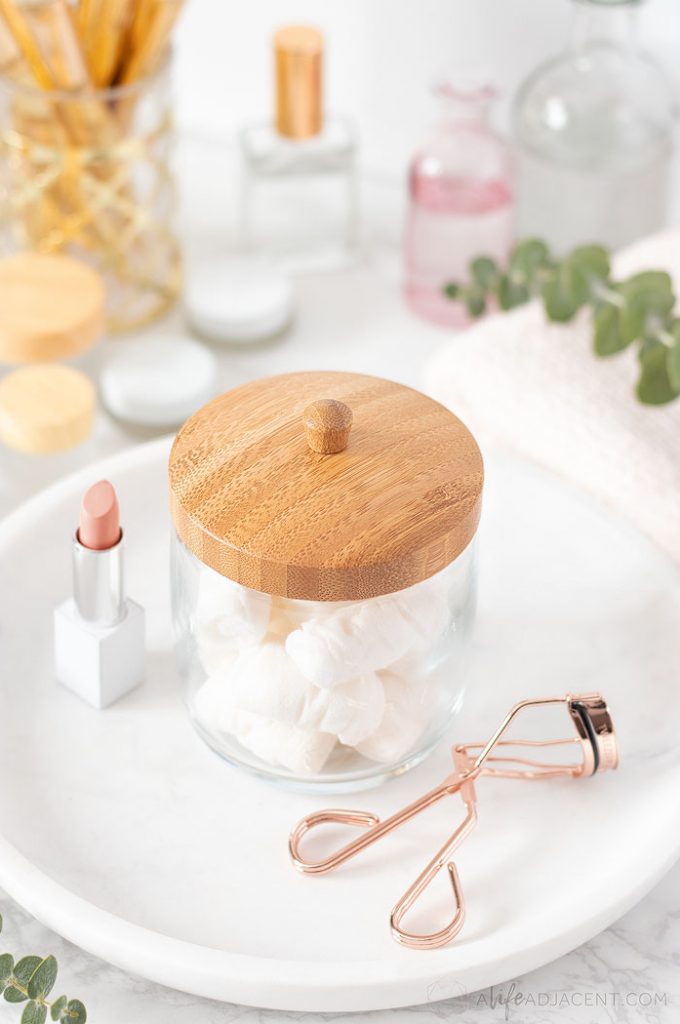 These natural DIY makeup remover wipes cleanse and remove makeup in one step. Rose water and glycerin soothe and moisturize your skin, while a micellar surfactant effortlessly melts away makeup. This eco-friendly recipe can be made with disposable, compostable wipes or reusable cloths. Keep your wipes in a jar for easy makeup removal, or bring them on the go in a resealable bag! READ MORE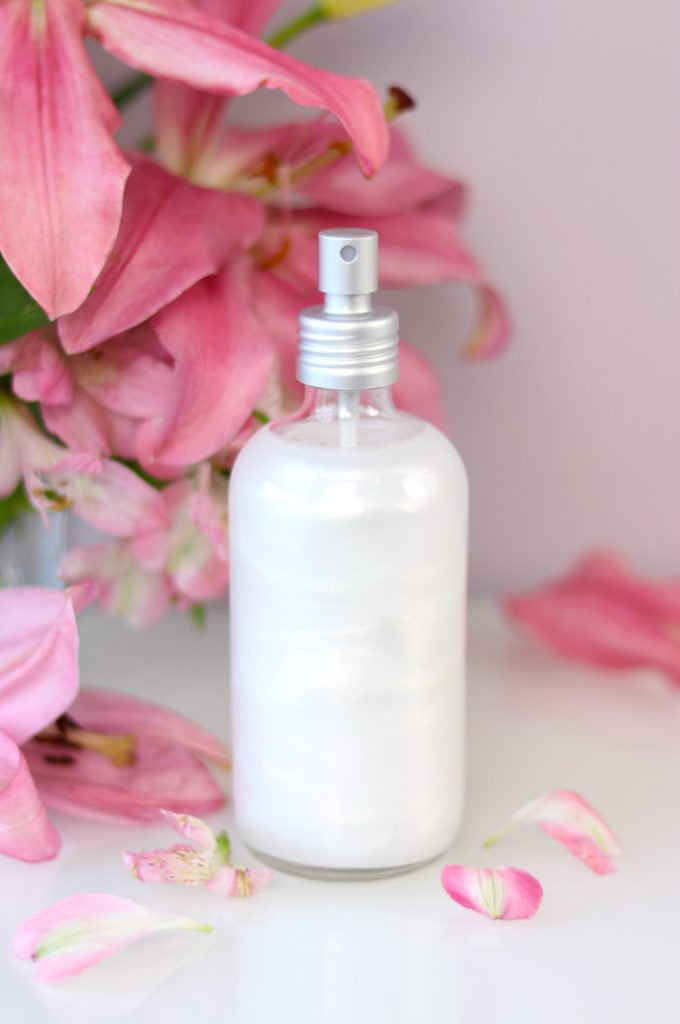 This natural shimmer setting spray sets your makeup while illuminating your skin with a pearlescent glow. Cosmetic mica powder gives this DIY setting spray its shimmer, while vodka and aloe vera powder create a barrier that holds your makeup in place all day long.
I can't get enough of that glowing, luminescent skin look that's so in vogue right now. I'm always chasing that lit-from-within radiance, but there's only so much a good highlighter can do. My desire for an all-over glow is what lead to this DIY. READ MORE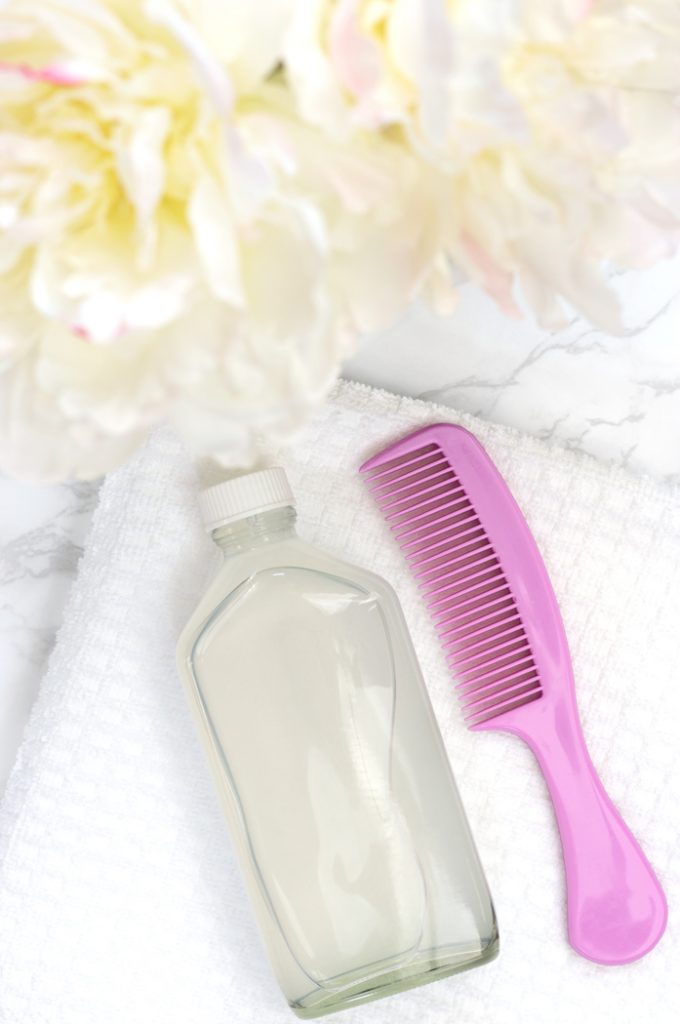 If shampoo is leaving your hair and scalp feeling dry or stripped, this gentle and all-natural DIY micellar water for hair can help. It replaces shampoo, leaving your tresses clean and soft without any harsh surfactants or suds. It can also be used as a clarifying treatment to gently remove buildup. Just pour, comb and rinse! READ MORE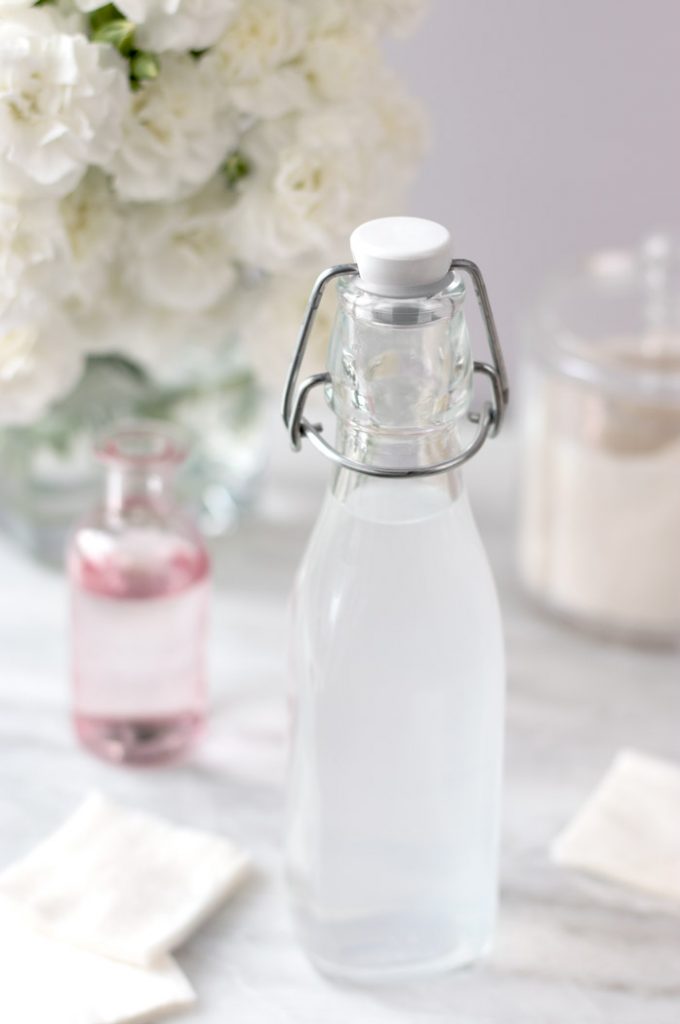 Not only does this DIY micellar water remove makeup, but it also cleanses, tones, and hydrates your skin — all in one step! This natural makeup remover contains real micelles that attract and remove dirt, makeup and sebum. Meanwhile, organic witch hazel extract calms and clarifies the complexion. Read on for my simple recipe and to find out how to make your own micellar cleansing water at home. READ MORE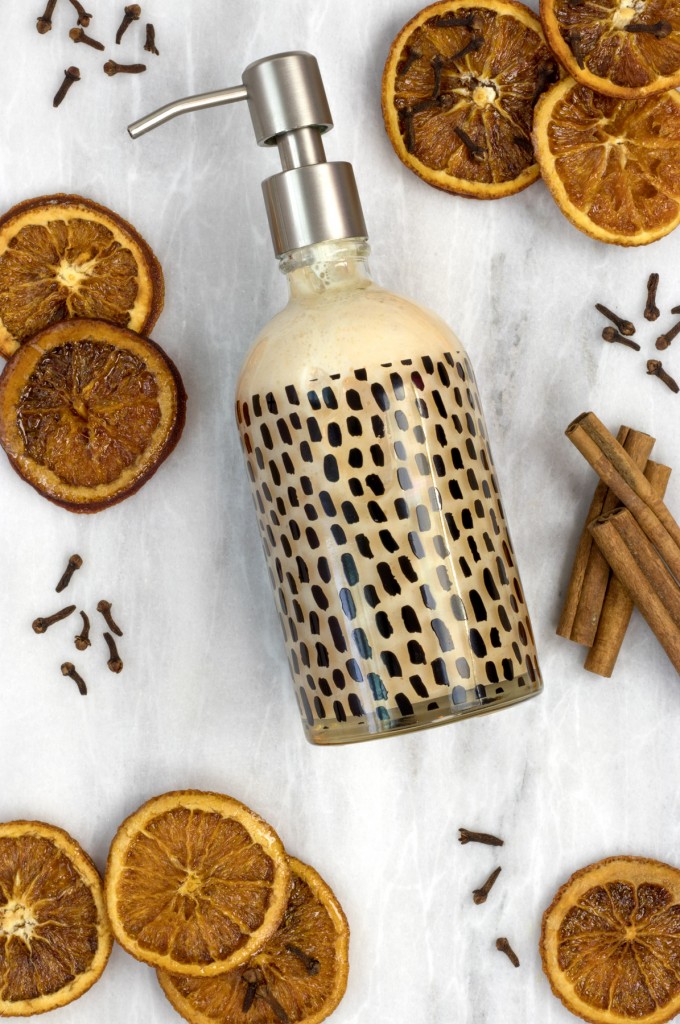 Learn how to make homemade liquid hand soap from bar soap with this easy, money-saving DIY liquid hand soap recipe. This all-natural hand soap is made with glycerin and inexpensive bar soap. A blend of natural essential oils gives this recipe a sweet and spicy mulled cider scent that's perfect for fall. Read on to find out how to make your own DIY liquid hand soap at home. READ MORE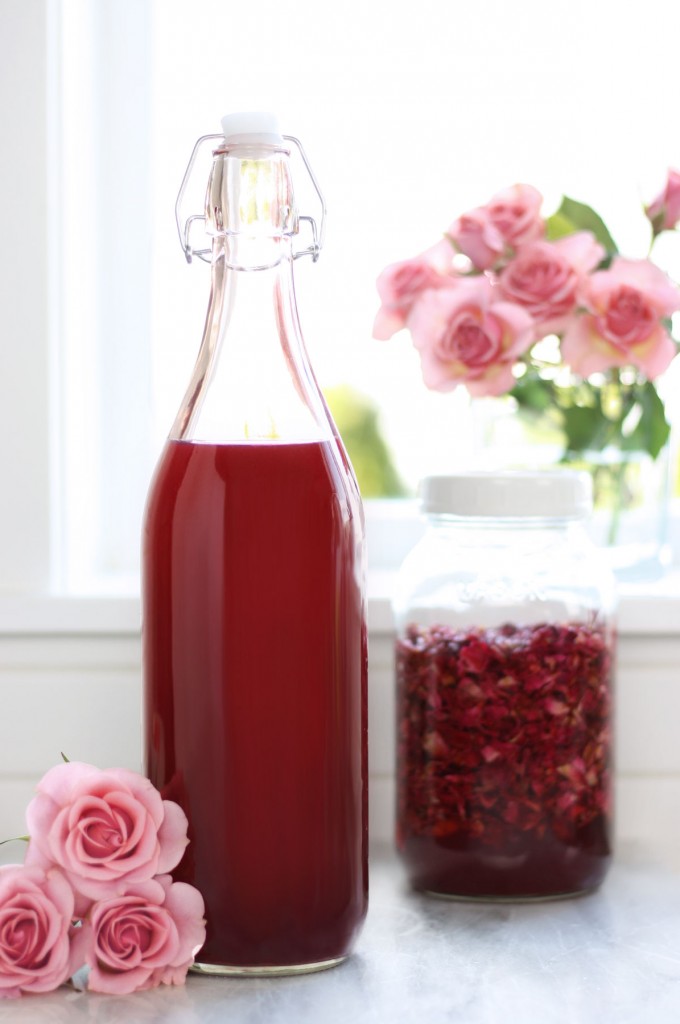 Learn how to make rose petal vinegar with this easy recipe & tutorial. Rose vinegar is beautifully fragrant and will add a pop of colour to all of your DIY beauty creations. Read on to find out how to use rose vinegar for skin, hair, and body care.
When we mistakenly ordered 2 pounds of dried rose petals, I was eager to discover all the different ways I could incorporate them into my DIY skincare and beauty routine. READ MORE