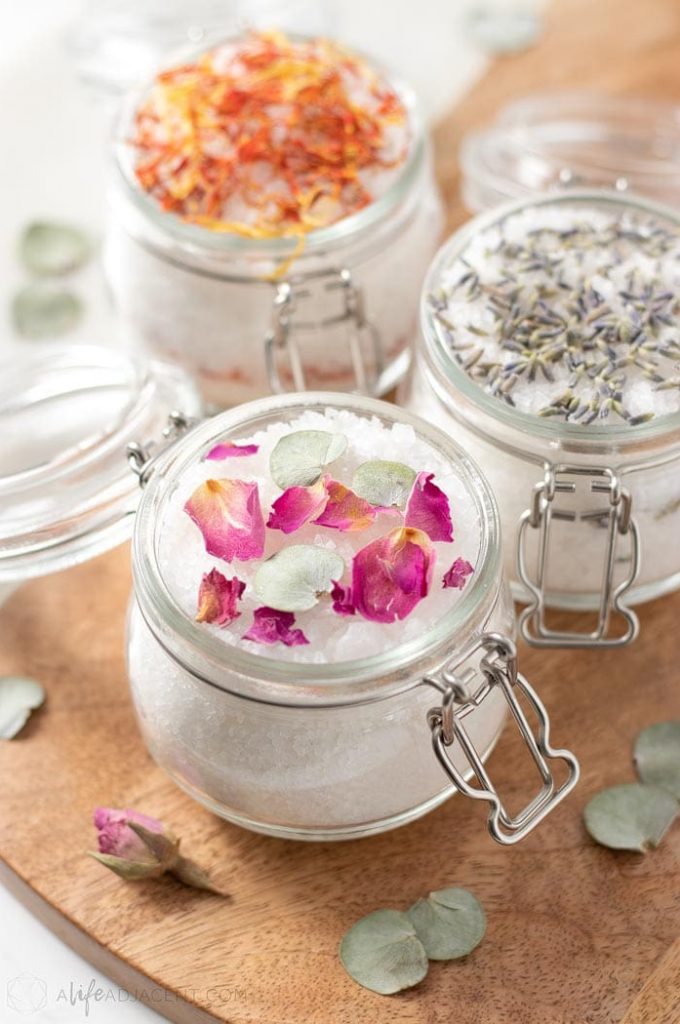 Learn how to make 3 kinds of floral DIY bath salts for gifting or personal use. These salts can also be made in large batches and packaged in small containers, making them ideal for use as gifts or party favors. Choose between 3 easy varieties — relaxing eucalyptus rose, uplifting calendula citrus with safflowers, or soothing lavender. Each variety boasts the addition of dried flower petals, which takes these simple bath salts to the next level of luxury. READ MORE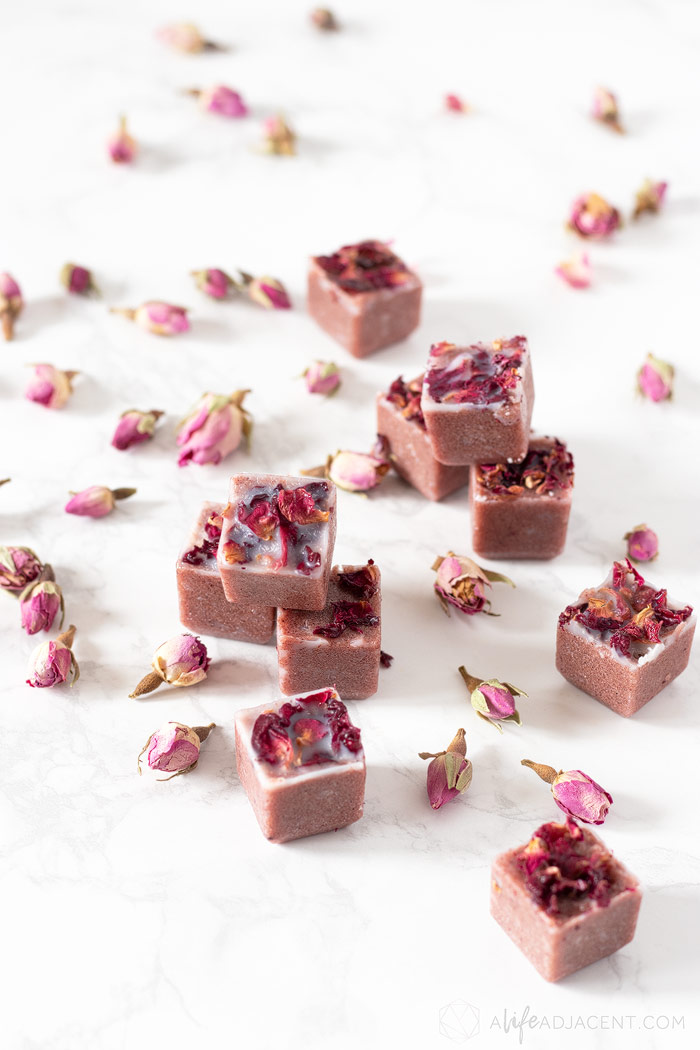 Learn how to make 3 kinds of rose-scented sugar scrub cubes – vanilla rose, chocolate rose and pink rose. These homemade sugar scrub cubes gently cleanse, exfoliate, and moisturize, leaving dry skin feeling softer and more hydrated. They're crafted with natural ingredients like coconut oil, shea butter, and melt and pour soap. Plus, they're lightly fragranced with essential oils for a non-toxic scent. Read on to learn how to make these fragrant rose body polishing cubes! READ MORE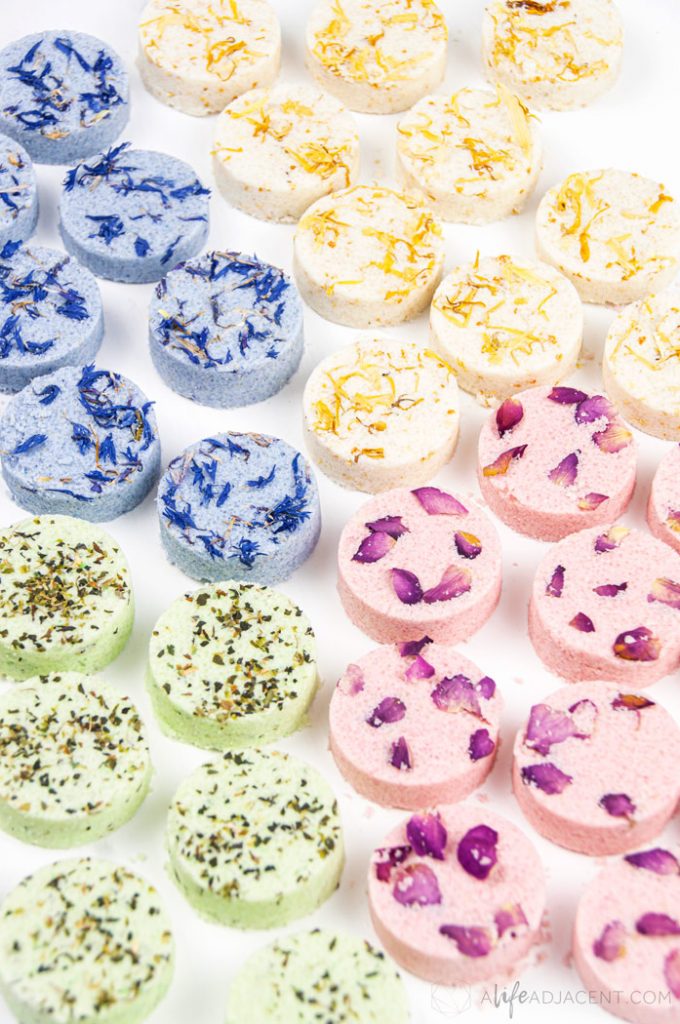 Learn how to make aromatherapy DIY shower steamers with essential oils! You'll learn how to make and use shower steamers and receive four homemade recipes for wake me up citrus shower bursts, eucalyptus shower bombs for colds, relaxing rose shower tablets and lavender shower melts for sleep. This comprehensive tutorial is a guest post from the lovely ladies of Country Hill Cottage, and also includes tips for packaging, as well as free printable labels for gift giving. READ MORE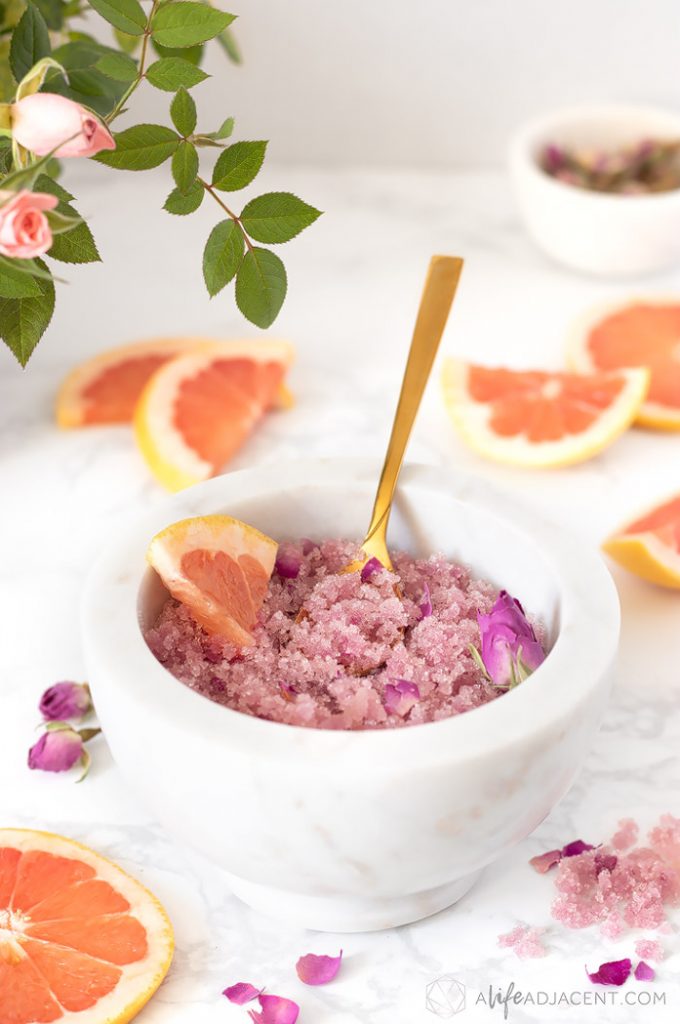 This invigorating DIY grapefruit sugar scrub with rose petals is perfect for summer. It can help slough off dry skin cells, diminish the appearance of cellulite, and moisturize rough, dehydrated skin. The unique combination of grapefruit and roses gives this scrub an energizing floral and citrus aroma and imparts a lovely pink colour to this easy to make body scrub. READ MORE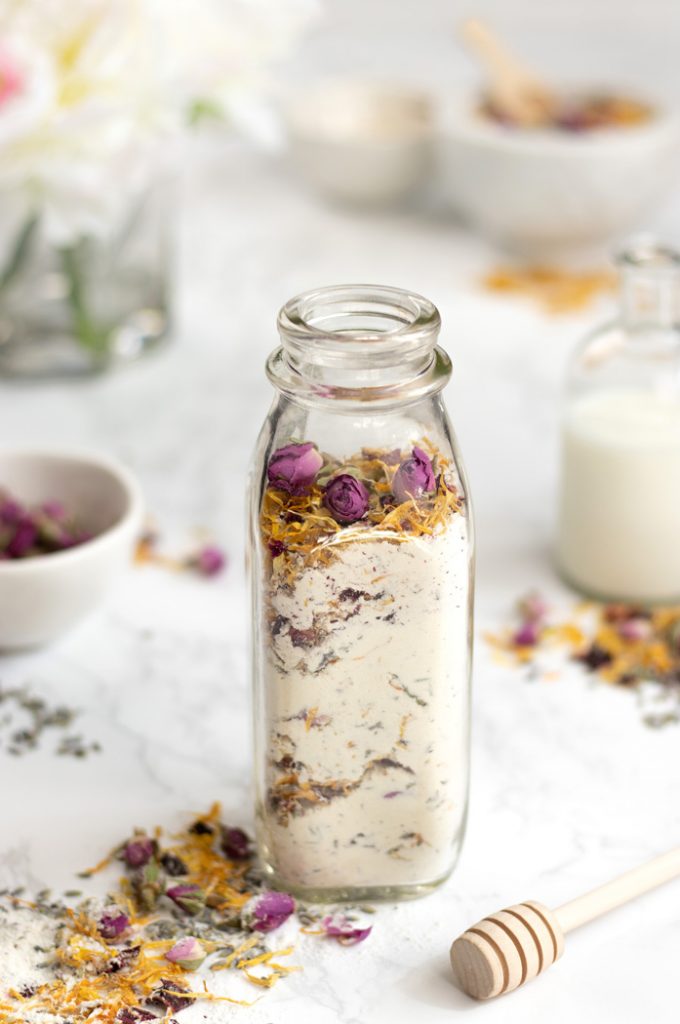 This DIY milk and honey floral bath soak is moisturizing, soothing and incredibly appealing to the senses. Powdered milk and honey deeply hydrate dry skin, while organic flower petals provide aromatherapy and luxury to your bath experience. Your daily bath will feel like a rejuvenating day at the spa. READ MORE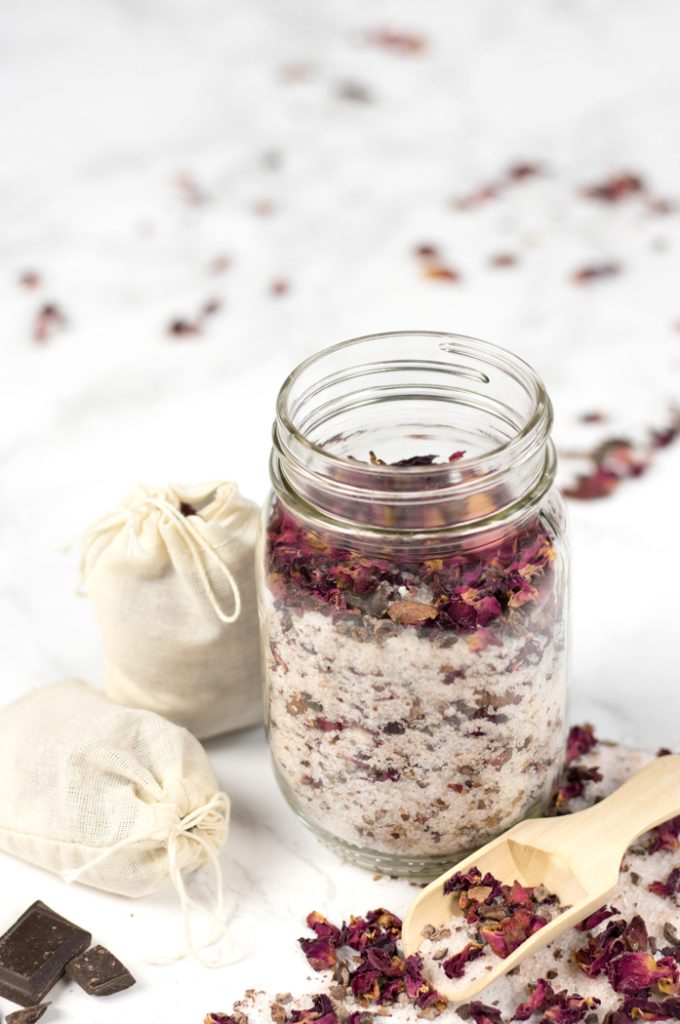 This luxurious chocolate and rose DIY tub tea contains all-natural ingredients that are soothing to your skin and to your senses! Organic rose petals, cacao tea and cacao absolute combine to give this recipe its lovely, romantic fragrance. This tub tea creates a delicious, invigorating bath experience that promotes relaxation, improves circulation and softens the skin. READ MORE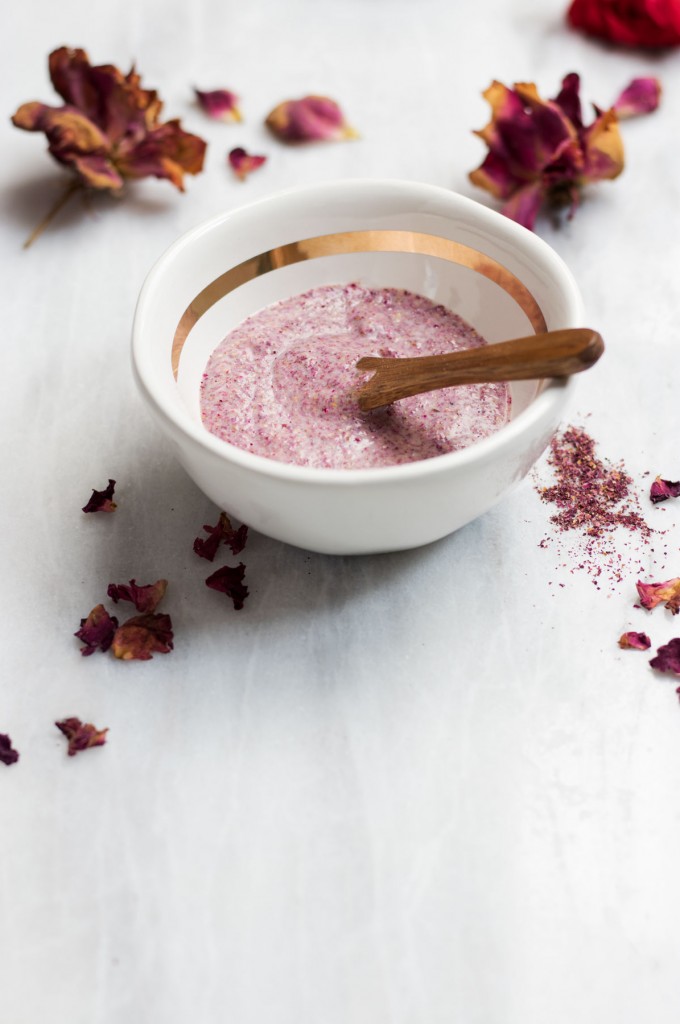 If lip balm no longer seems to be working for your dry, parched lips, then this plumping DIY lip mask can help.
There's a number of factors that can contribute to dry and discoloured lips, including sun damage, cold or dry weather, hormonal imbalances, dehydration, stress, and even habitually licking your lips. READ MORE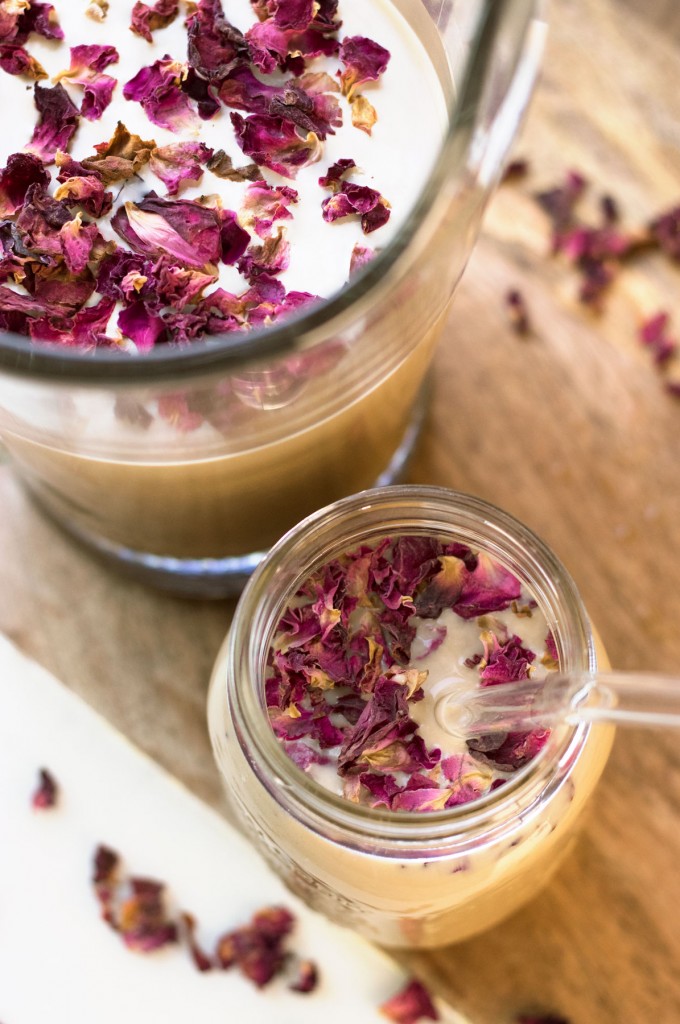 Iced coffee and roses are synonymous with summer. This delicious latte is cold-brewed with refreshing maple water and garnished with edible organic rose petals. Pretty fancy for a latte.
What is Maple Water?
Maple water is made from the unprocessed sap of the maple tree. Maple trees pull groundwater from the soil up through their roots and into their trunk and branches. During the Spring, the trees are then tapped for this water which has been infused with the goodness of the tree. READ MORE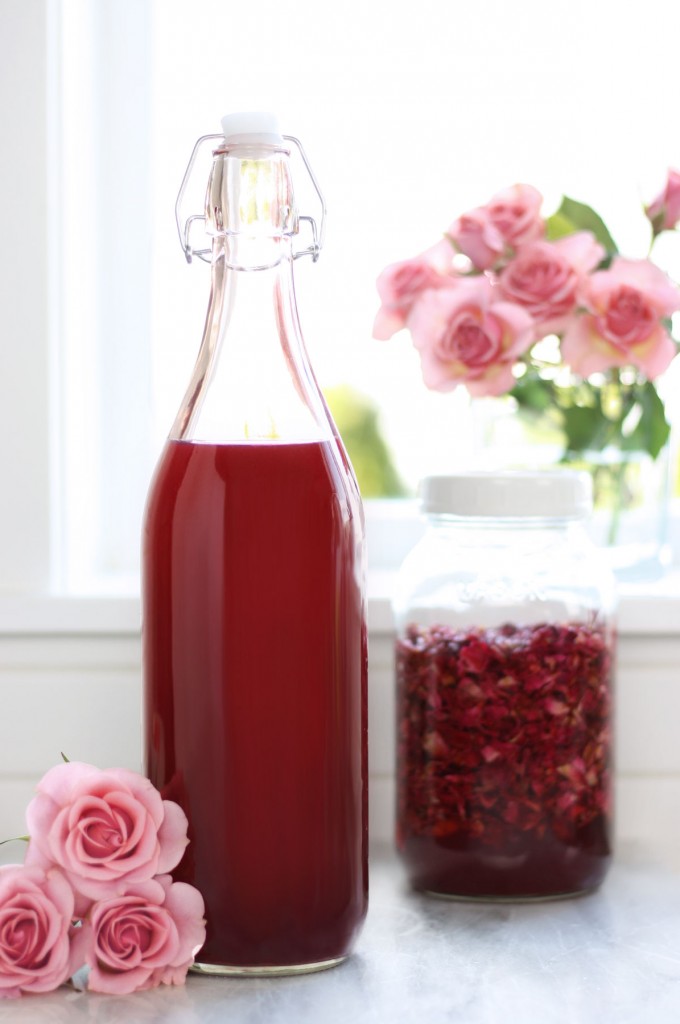 Learn how to make rose petal vinegar with this easy recipe & tutorial. Rose vinegar is beautifully fragrant and will add a pop of colour to all of your DIY beauty creations. Read on to find out how to use rose vinegar for skin, hair, and body care.
When we mistakenly ordered 2 pounds of dried rose petals, I was eager to discover all the different ways I could incorporate them into my DIY skincare and beauty routine. READ MORE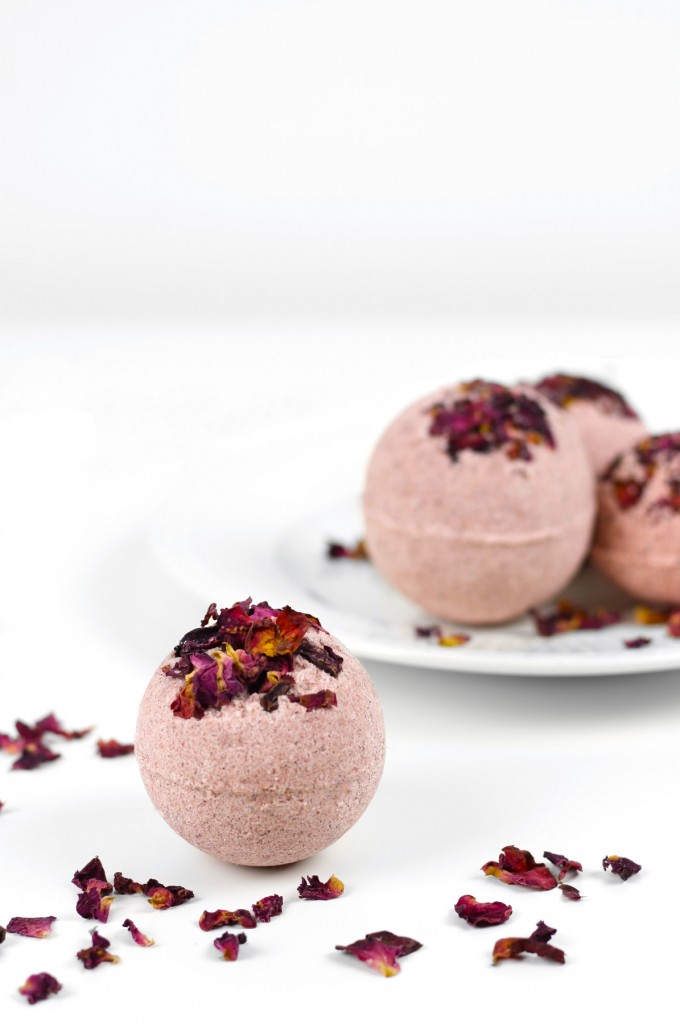 These fragrant, all-natural DIY rose bath bombs are made with vanilla essential oil, coconut oil and organic rose petals. Not only are these bath bombs beautiful to look at, but they're also free of chemicals, synthetic dyes and other toxic ingredients. Read on to learn how to make these lovely, skin-softening homemade bath bombs! READ MORE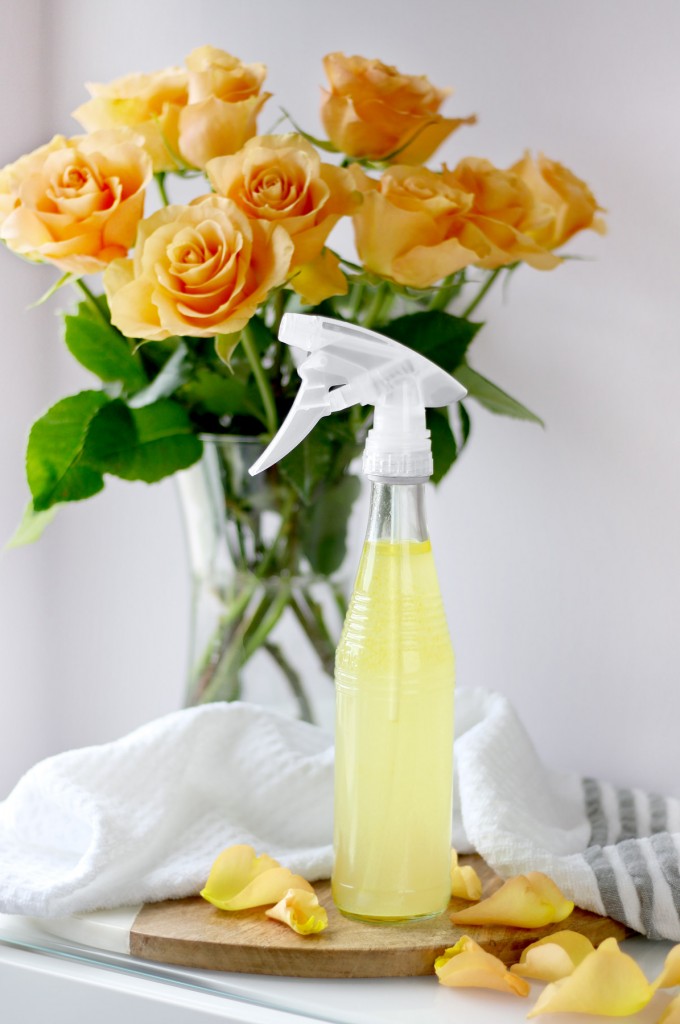 Learn how to make your own natural DIY cleaning spray with vodka. This simple recipe is infused with rose petals for a subtle fragrance and a hint of colour. The addition of antibacterial essential oils boosts this fragrant spray's cleaning power.
The majority of store-bought cleaning sprays contain endocrine disrupting chemicals that can be harmful to your health. As well, the synthetic fragrances commonly used in these products can irritate those who are sensitive to artificial scents. READ MORE