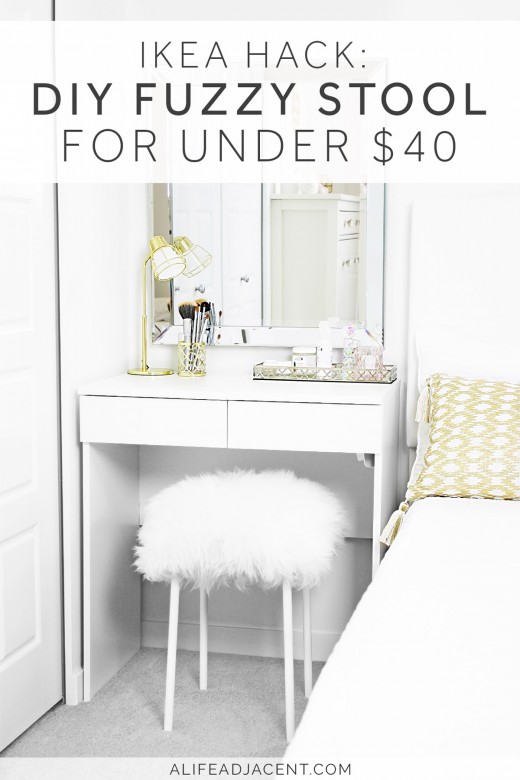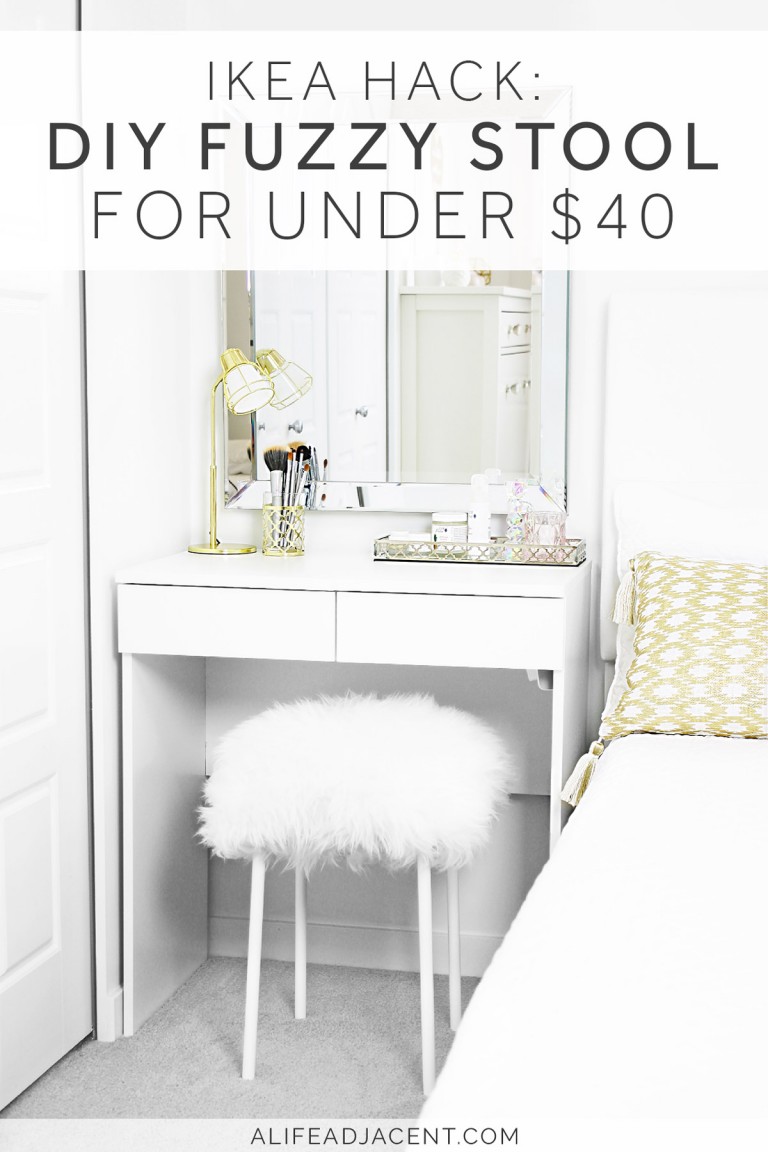 Fuzzy stools are still everywhere. They're definitely a trendy statement piece and if Pinterest is any indication, they're pretty much the 'Moroccan pouf' of glam decor.
Okay, admittedly we succumbed to the Moroccan pouf trend too.
Unfortunately, the price points of faux fur fuzzy stools (or Mongolian wool stools) are fairly high. For instance, this gorgeous CB2 sheepskin stool is $349.00 USD or $499.99 CAD. Yikes.
Anyway, we thought a fuzzy stool might work under Kyla's small vanity table but since the real version wasn't in her budget, and she couldn't justify spending that much on a trendy item, we opted to go the DIY route. However, we can't take any credit for this ingenious hack! This blogger was likely one of the first fuzzy stool DIY originators.
Anyway, here's our version with a few tweaks.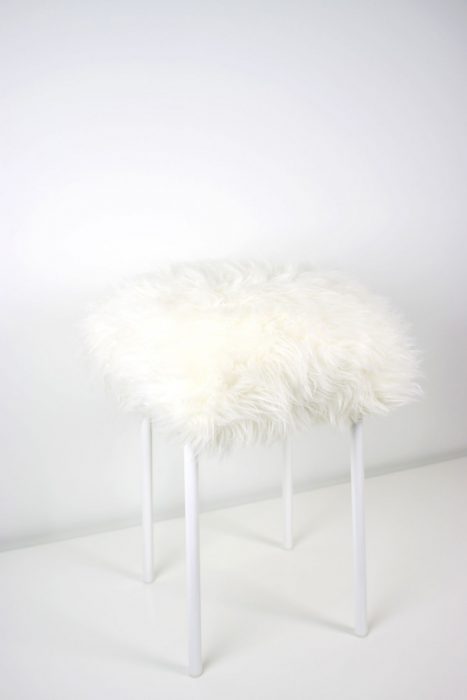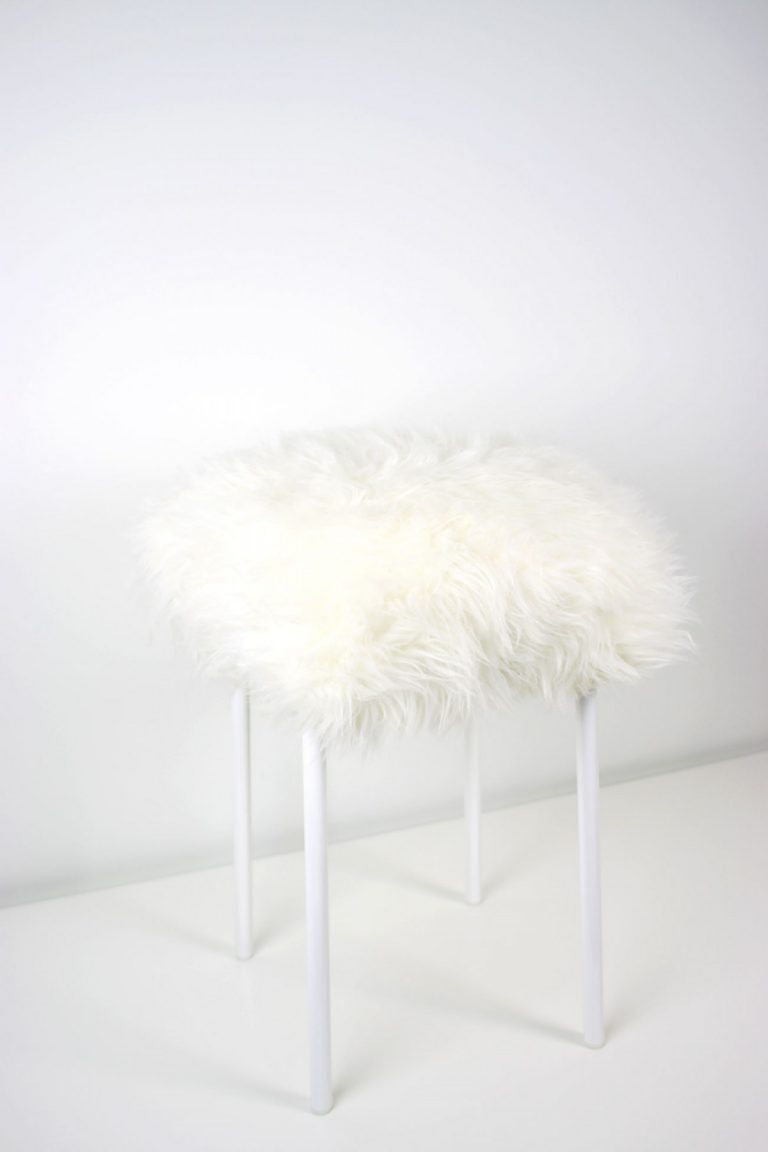 A DIY Fuzzy Stool Without the Outrageously High Price
How to create a trendy, faux sheepskin fuzzy stool without the high price tag.
Notes
Total cost: under $40 CAD! Even less if you're talking USD.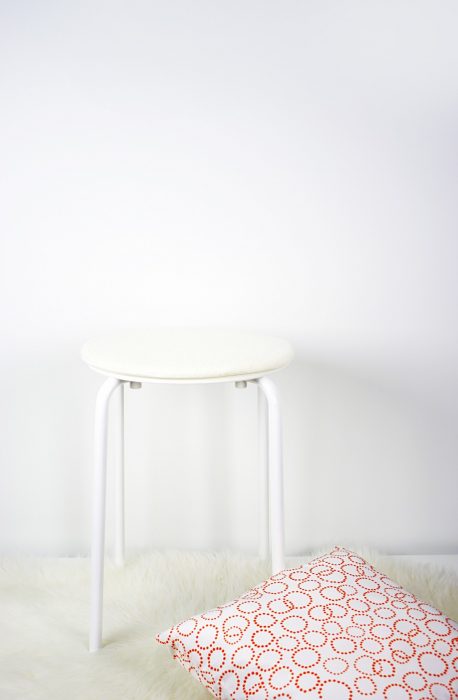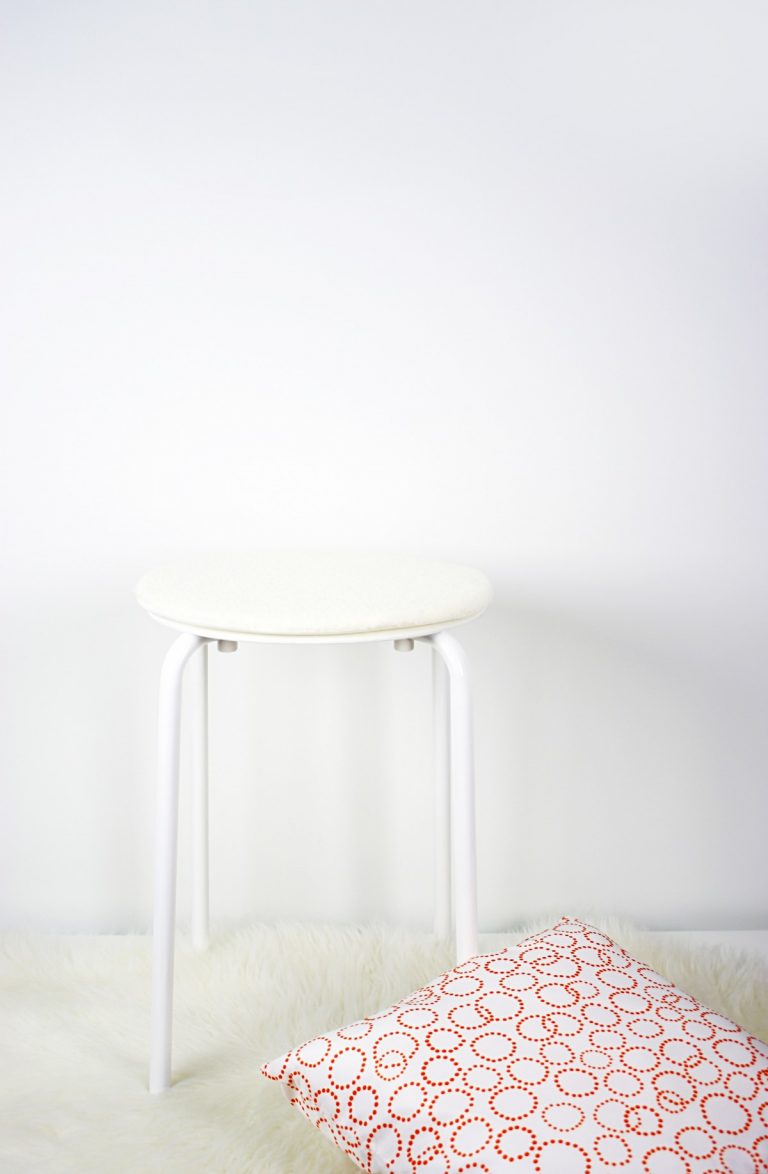 Gather your supplies and let's get started.
Instructions
Assemble the MARIUS stool. You can also spray paint the legs of your stool gold using metallic spray paint, but for this project, we opted to go the easier route and leave the legs white.
Glue the BERTIL chair pad to the top of your stool using the fabric glue (or your glue gun and glue sticks).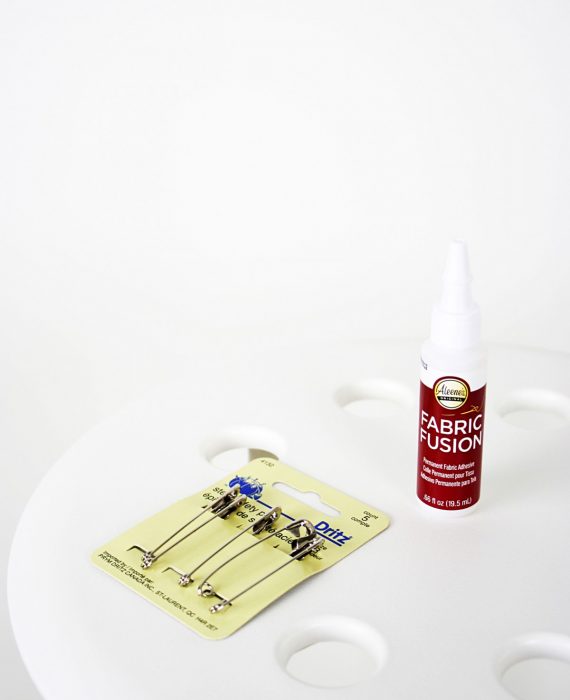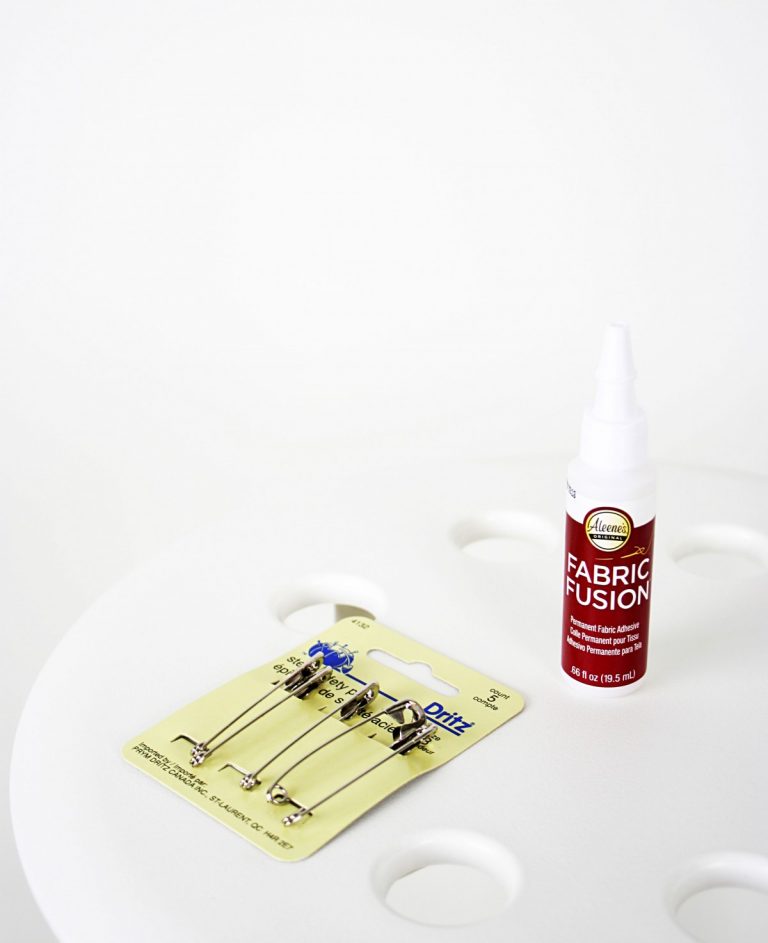 Glue the TRÄDASTER pillow to the chair pad. You can skip this step if you want less cushioning, but since this stool is being used under a dressing table, we opted for a bit more padding for comfort.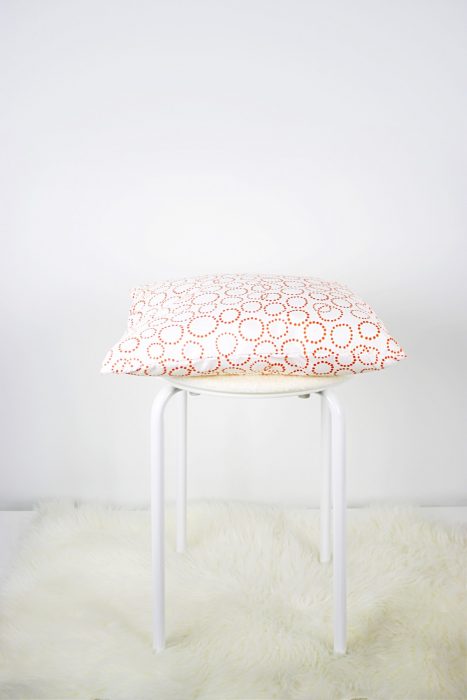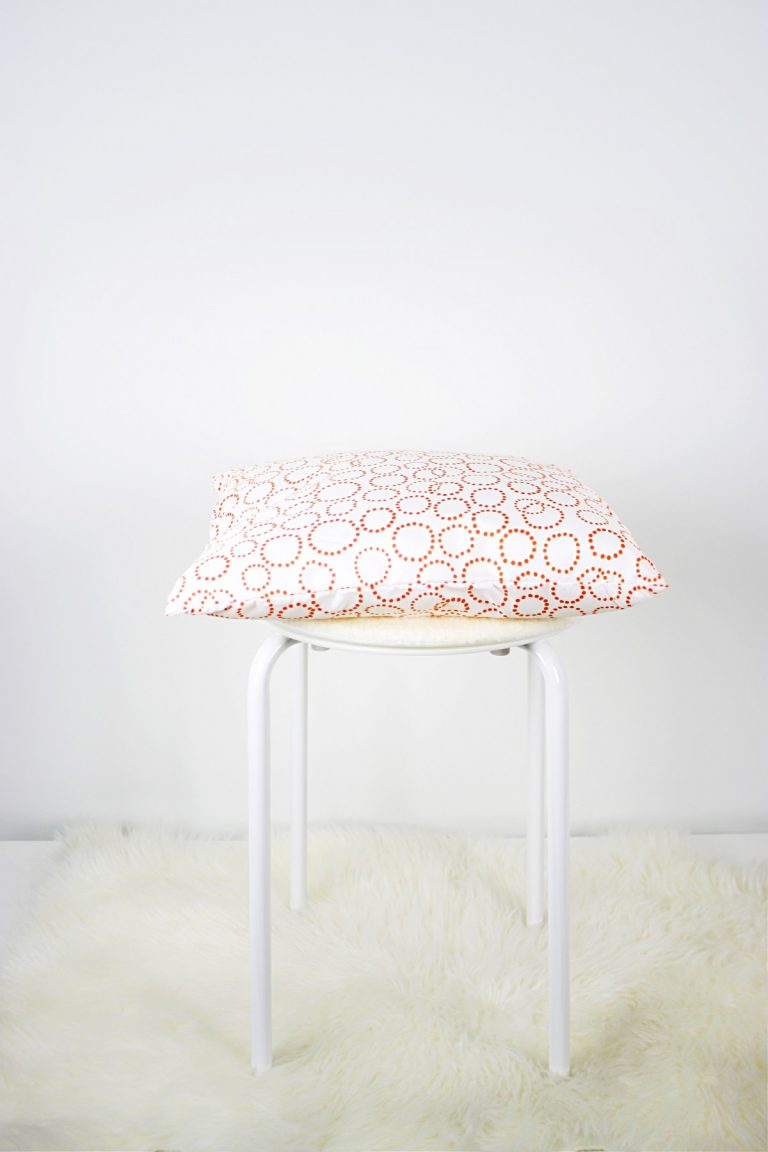 Place your stool upside down and center it on the back of the TEJN faux sheepskin rug. Fold over the outer edges of the rug, and then fold each end towards the center.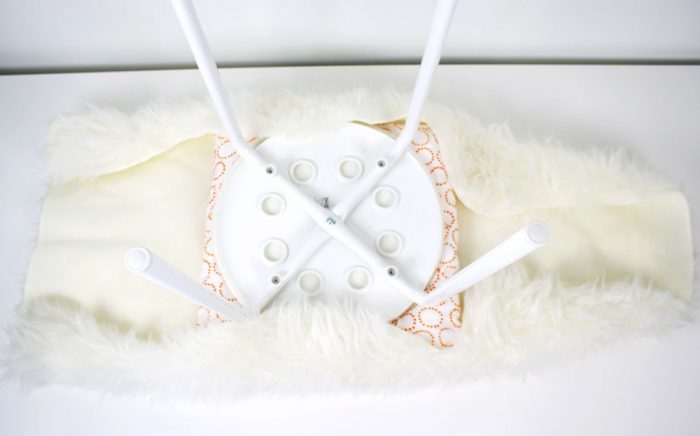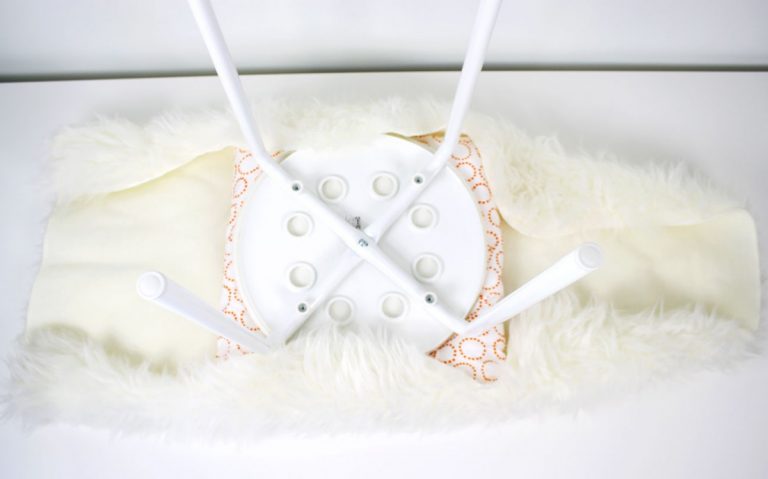 After you have created a pleasant shape, use approximately 10 large safety pins to anchor the rug securely in place. You can also use an upholstery stapler if you happen to have one lying around.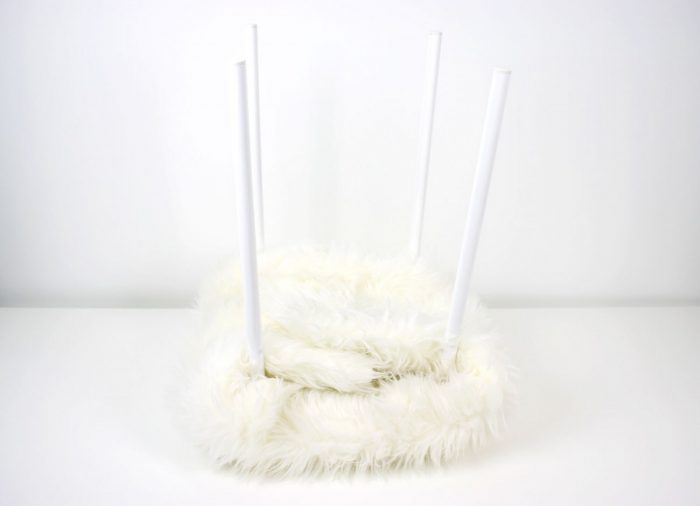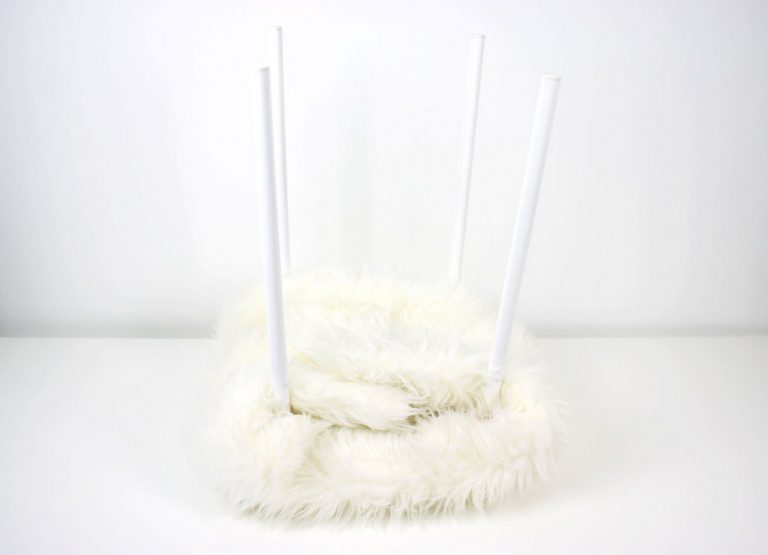 It really is that simple! The stool looks chic under a vanity table but would be cute in a little girls room as well. We would love to see your finished project if you've tried our hack (or another version) so feel free to link your photos in the comments below.
Pin it for later