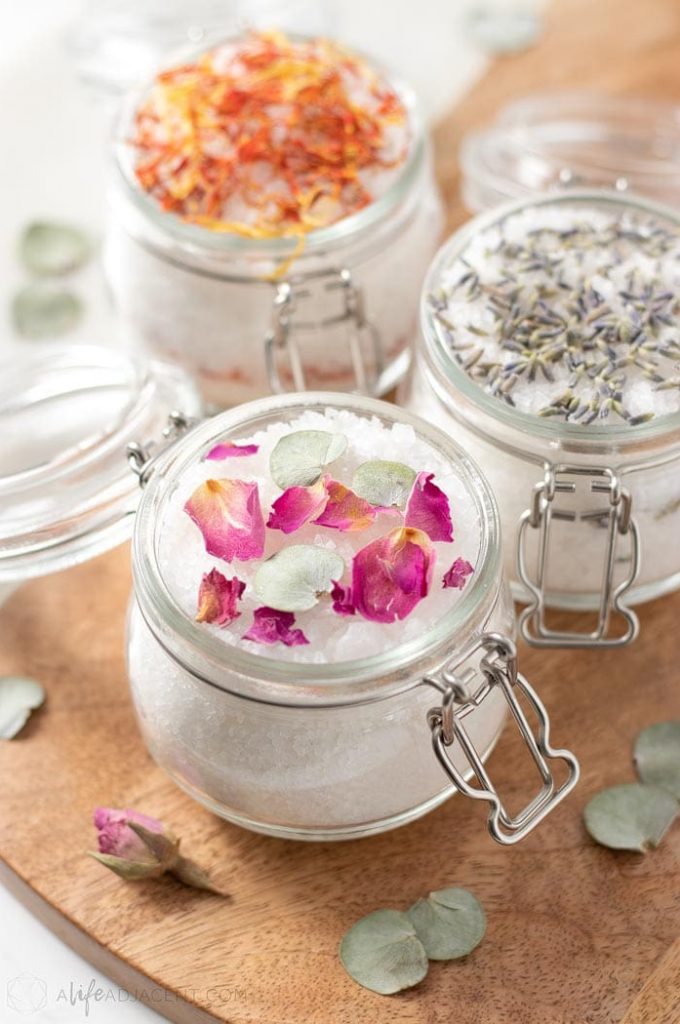 Learn how to make 3 kinds of floral DIY bath salts for gifting or personal use. These salts can also be made in large batches and packaged in small containers, making them ideal for use as gifts or party favors. Choose between 3 easy varieties — relaxing eucalyptus rose, uplifting calendula citrus with safflowers, or soothing lavender. Each variety boasts the addition of dried flower petals, which takes these simple bath salts to the next level of luxury. READ MORE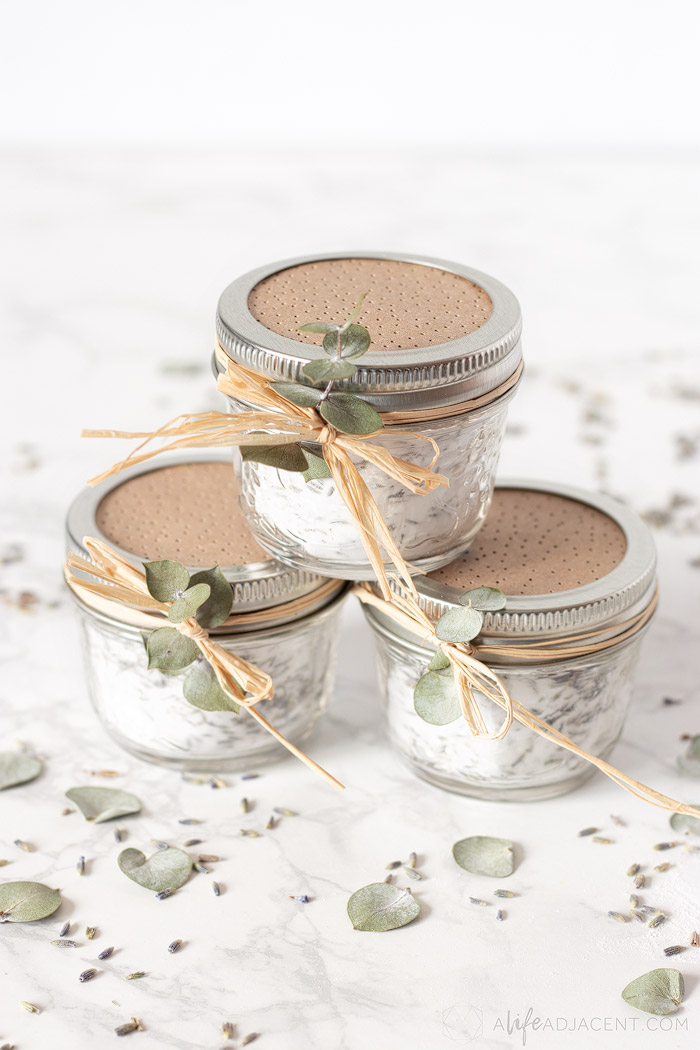 Refresh your home with these simple, non-toxic and natural air freshener jars with essential oils. These fragrant jars will absorb odours and keep your closets and dresser drawers smelling fresh for up to a month. No toxic ingredients or chemicals necessary. Read on to learn how to make your own safely-scented DIY deodorizer jars. Also, learn why you should avoid chemical-laden air-freshening products in your home. READ MORE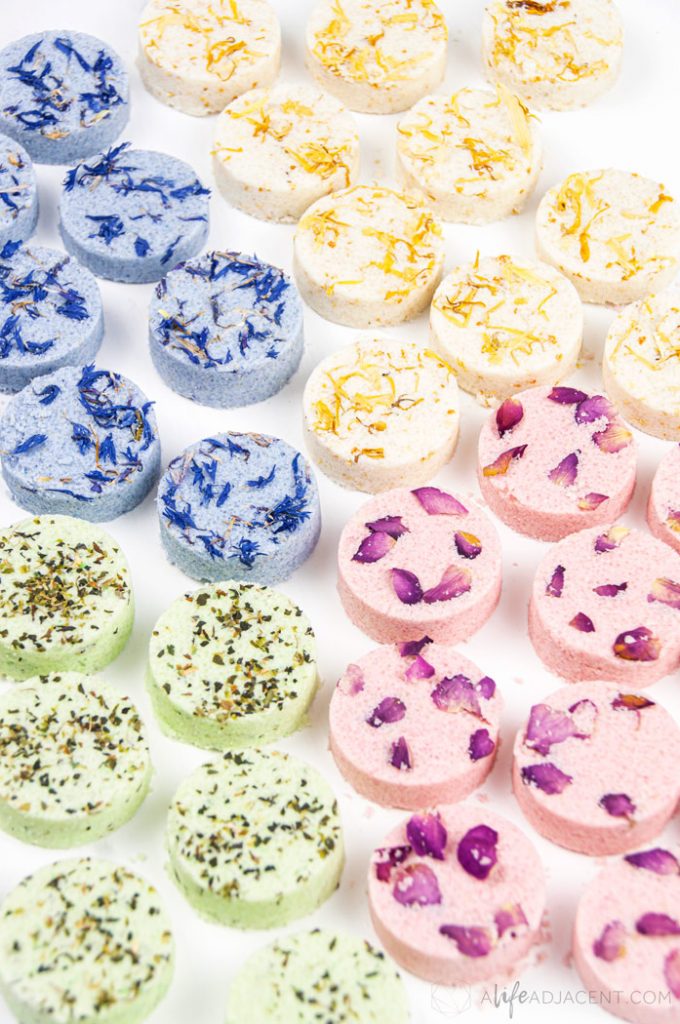 Learn how to make aromatherapy DIY shower steamers with essential oils! You'll learn how to make and use shower steamers and receive four homemade recipes for wake me up citrus shower bursts, eucalyptus shower bombs for colds, relaxing rose shower tablets and lavender shower melts for sleep. This comprehensive tutorial is a guest post from the lovely ladies of Country Hill Cottage, and also includes tips for packaging, as well as free printable labels for gift giving. READ MORE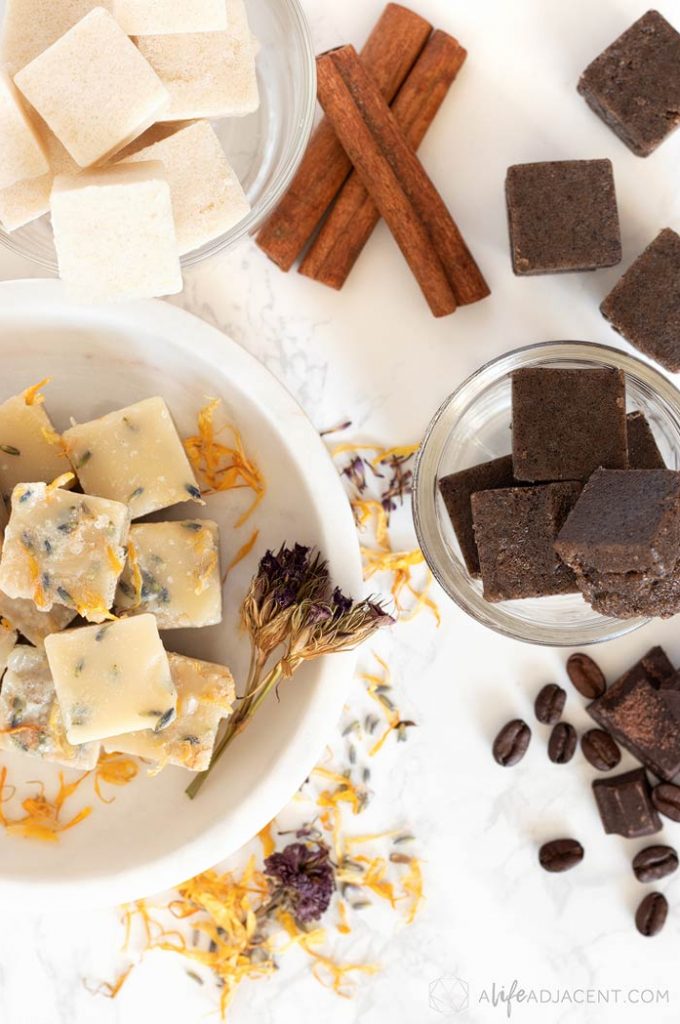 Learn how to make three fall-inspired DIY sugar scrub cubes: fall bouquet, cinnamon churro and caffè mocha. These easy to make sugar scrub cubes exfoliate, moisturize and cleanse your skin all in one simple step. They're made with melt and pour soap, shea butter and coconut oil for gentle cleansing. Plus, they're scented with essential oils and dried flowers so they're both non-toxic and all-natural. READ MORE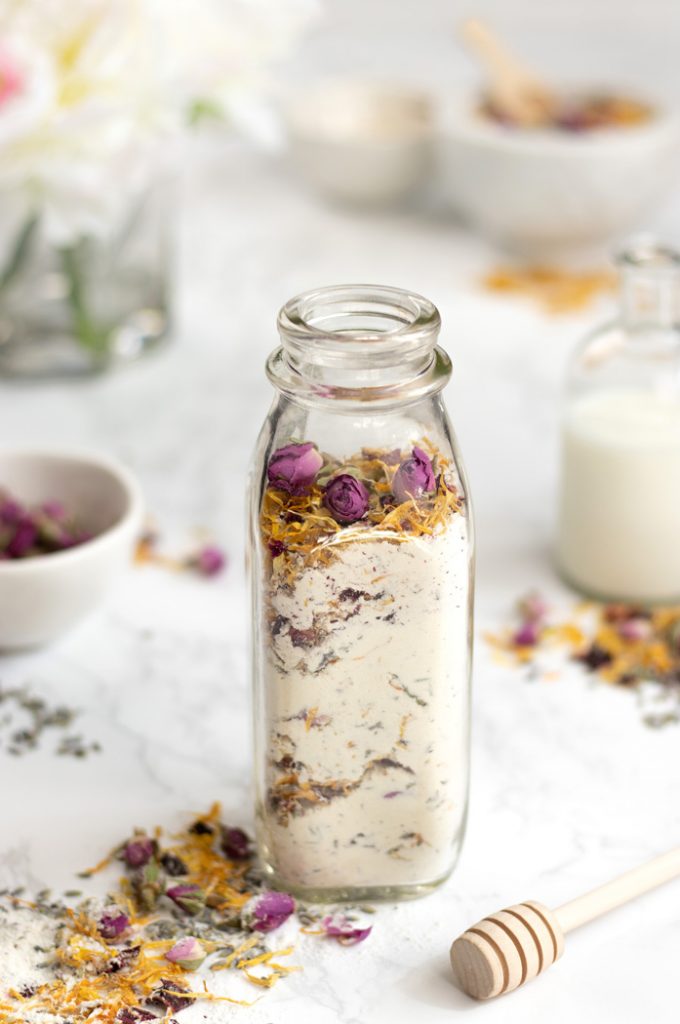 This DIY milk and honey floral bath soak is moisturizing, soothing and incredibly appealing to the senses. Powdered milk and honey deeply hydrate dry skin, while organic flower petals provide aromatherapy and luxury to your bath experience. Your daily bath will feel like a rejuvenating day at the spa. READ MORE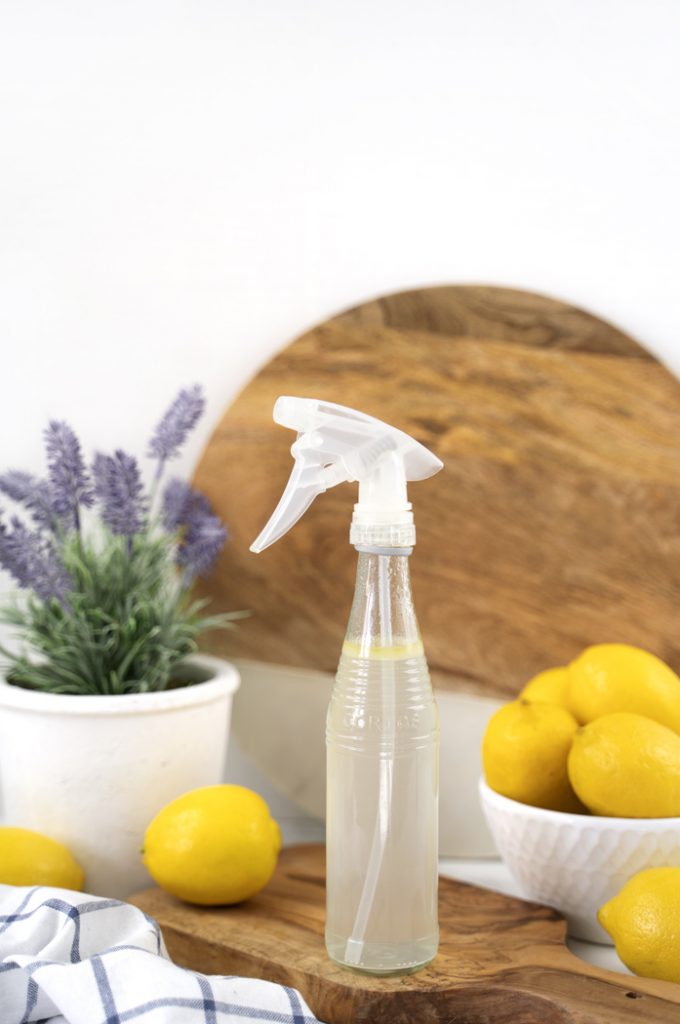 This natural DIY glass cleaner is made without toxic rubbing alcohol. Instead, this recipe includes vinegar, essential oils, and gin (or vodka) for sparkling clean windows and mirrors without the chemicals.
As far back as I can remember, I've always used vinegar and water to clean my windows and mirrors. This choice was primarily due to my aversion to the overpowering smell of commercial glass cleaners. In fact, store-bought glass cleaners usually triggered a migraine, which to me indicated that whatever was in them was likely toxic and therefore not good for my overall health. READ MORE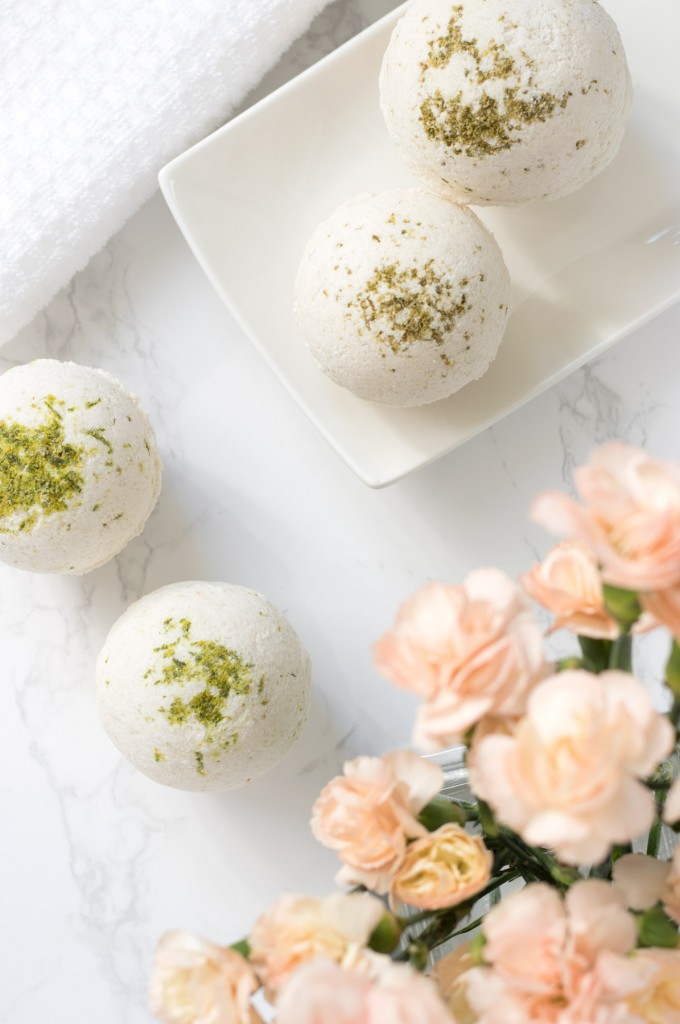 Learn to make all-natural DIY cola bath bombs that smell just like soda! This recipe uses a combination of essential oils to create an authentic cola scent. No synthetic fragrance oils necessary. Kids and adults alike will love these DIY cola bath bombs.
These sweet, fragrant DIY cola bath bombs are fizzy, just like real cola! Yes, we are a natural blog and believe it or not, this is a natural recipe. There are absolutely no synthetic fragrance oils or artificial dyes in these bath bombs. READ MORE