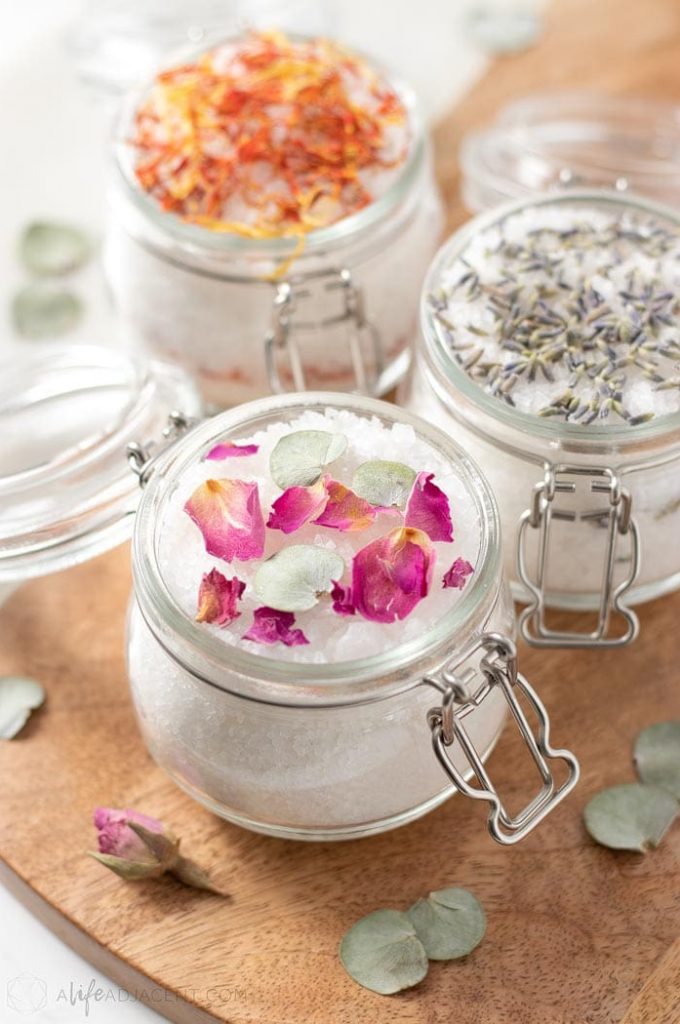 Learn how to make 3 kinds of floral DIY bath salts for gifting or personal use. These salts can also be made in large batches and packaged in small containers, making them ideal for use as gifts or party favors. Choose between 3 easy varieties — relaxing eucalyptus rose, uplifting calendula citrus with safflowers, or soothing lavender. Each variety boasts the addition of dried flower petals, which takes these simple bath salts to the next level of luxury. READ MORE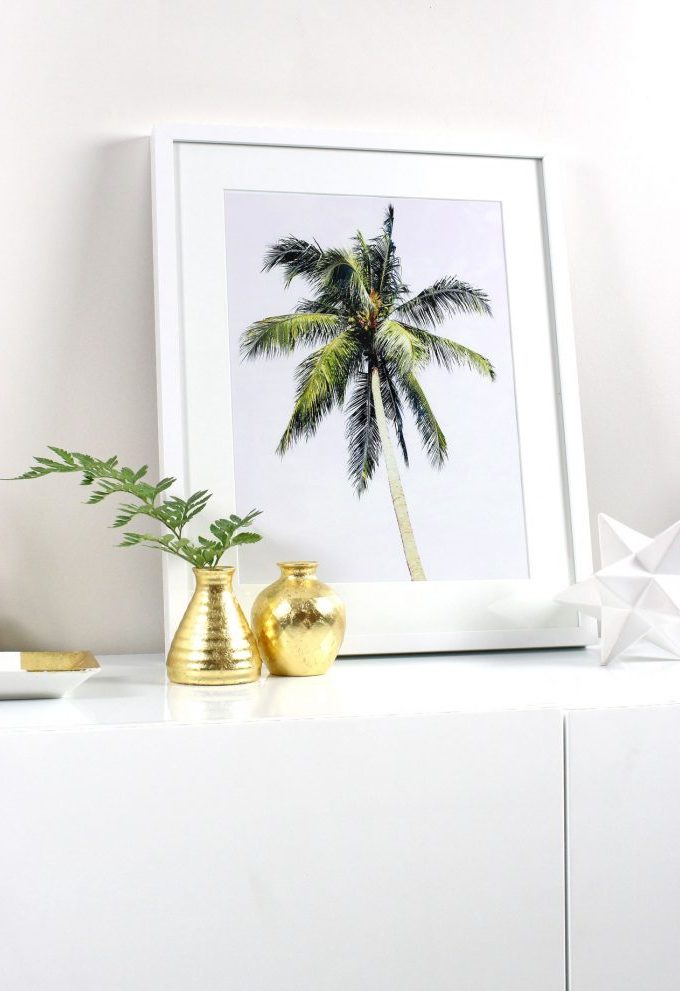 I have a thing for tropical prints — palm trees, palm leaves, beach scenes and pineapples. They remind me of relaxing, serene summer days and warm tropical vacations. They also remind me of trips to Australia with sexy 6'3" Australian men. Okay, well maybe not that last part.
Anyway, what I don't have a thing for is the price tag on some of my favourite framed tropical prints. For example, on a popular art retail website, there's a black and white tropical palm tree print that is amazing but the price tag is over $200. If that's within your budget, by all means support artists. (As someone who has sold my original paintings, I'm all for supporting artists!) READ MORE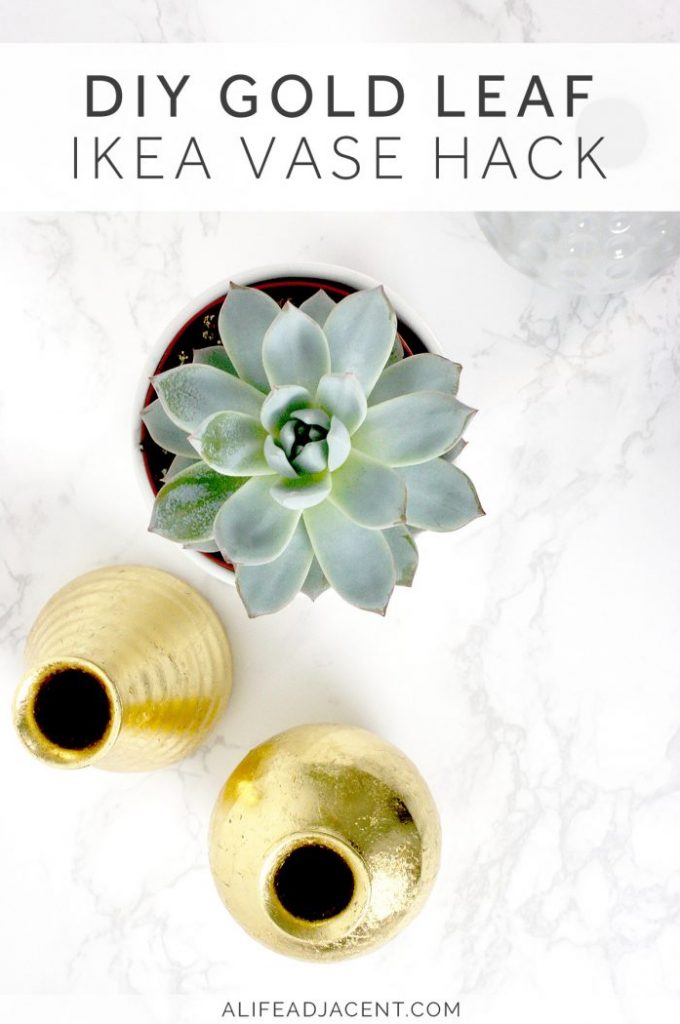 I picked up this set of 3 small bud vases called the Sommar 2017 from IKEA. I was specifically looking for small vases for styling and while I liked the size and the shapes of the vases, the colours (specifically the mint and pink) didn't go with our decor.
Since I still had some gold leaf and adhesive left over from the gold leaf jewelry trays project, I decided to gold leaf two of the three vases. READ MORE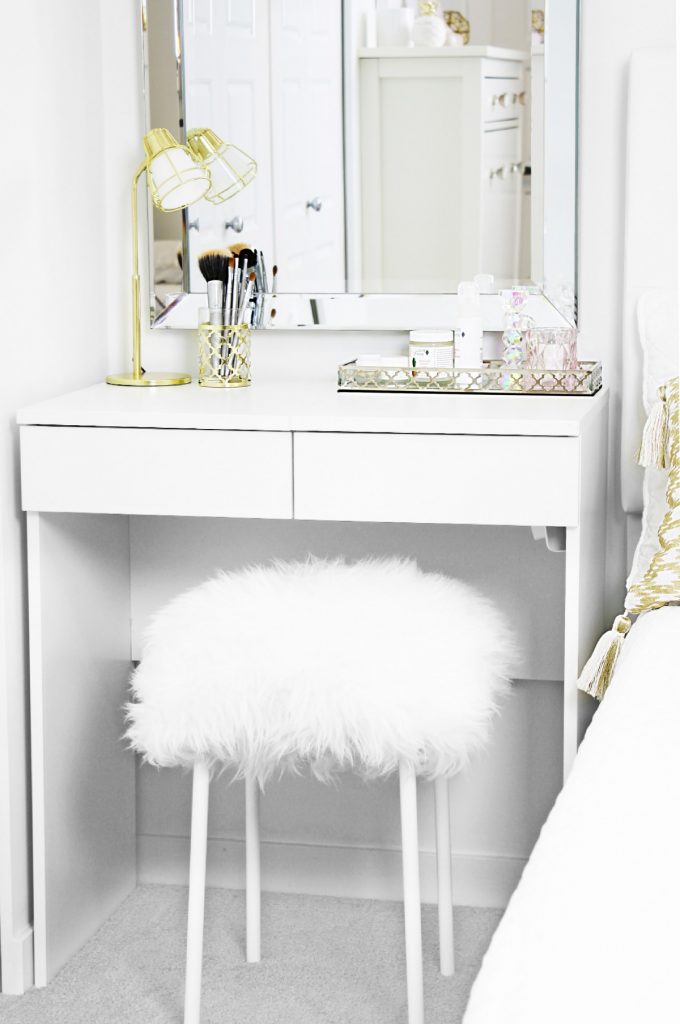 Fuzzy stools are still everywhere. They're definitely a trendy statement piece and if Pinterest is any indication, they're pretty much the 'Moroccan pouf' of glam decor.
Okay, admittedly we succumbed to the Moroccan pouf trend too.
Unfortunately, the price points of faux fur fuzzy stools (or Mongolian wool stools) are fairly high. For instance, this gorgeous CB2 sheepskin stool is $349.00 USD or $499.99 CAD. Yikes. READ MORE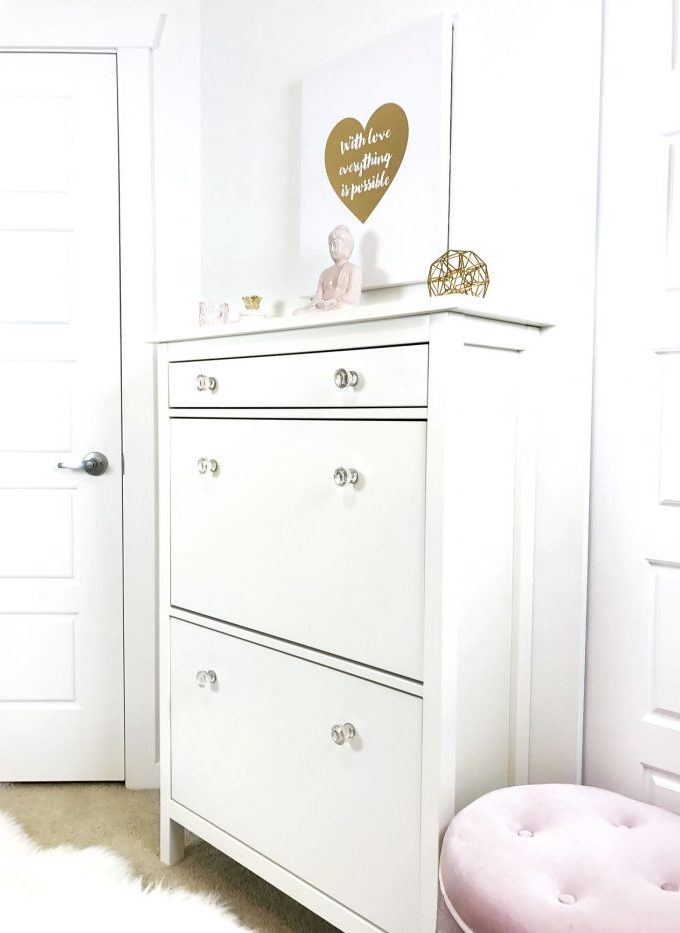 It can be difficult to create storage in a small space without compromising on style. When we downsized to our current home, I definitely needed extra storage in my new, smaller bedroom. But finding options that were both affordable and stylish proved to be challenging.
For me, the IKEA HEMNES Shoe Cabinet was the perfect streamlined storage solution. (It would also be ideal for a small entryway, hallway, bedroom, home office or mud room. It's not just for shoes!) READ MORE