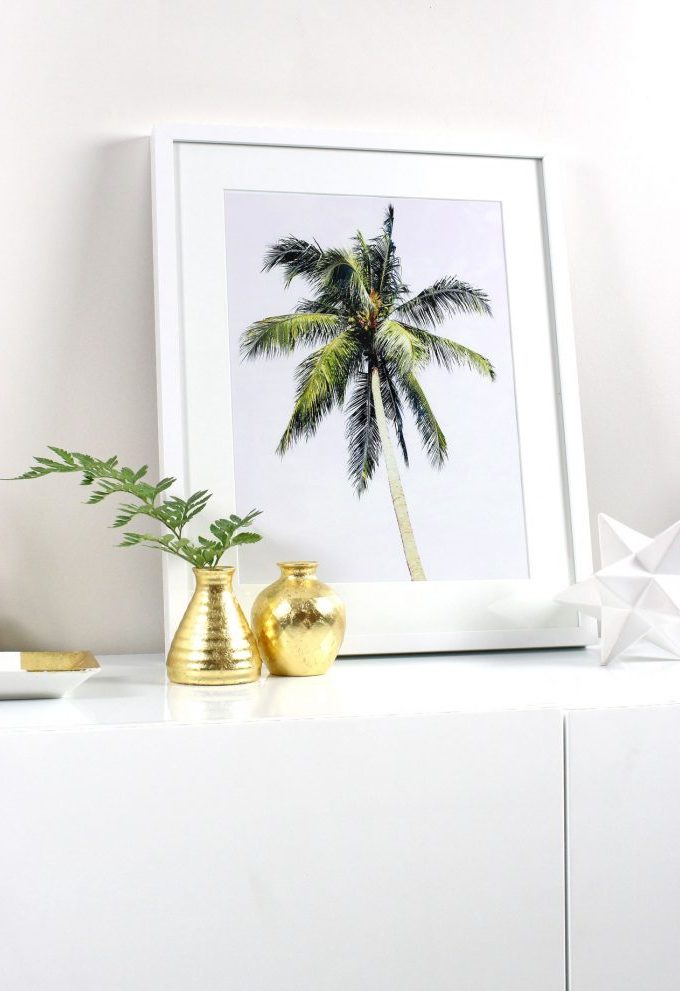 I have a thing for tropical prints — palm trees, palm leaves, beach scenes and pineapples. They remind me of relaxing, serene summer days and warm tropical vacations. They also remind me of trips to Australia with sexy 6'3" Australian men. Okay, well maybe not that last part.
Anyway, what I don't have a thing for is the price tag on some of my favourite framed tropical prints. For example, on a popular art retail website, there's a black and white tropical palm tree print that is amazing but the price tag is over $200. If that's within your budget, by all means support artists. (As someone who has sold my original paintings, I'm all for supporting artists!) READ MORE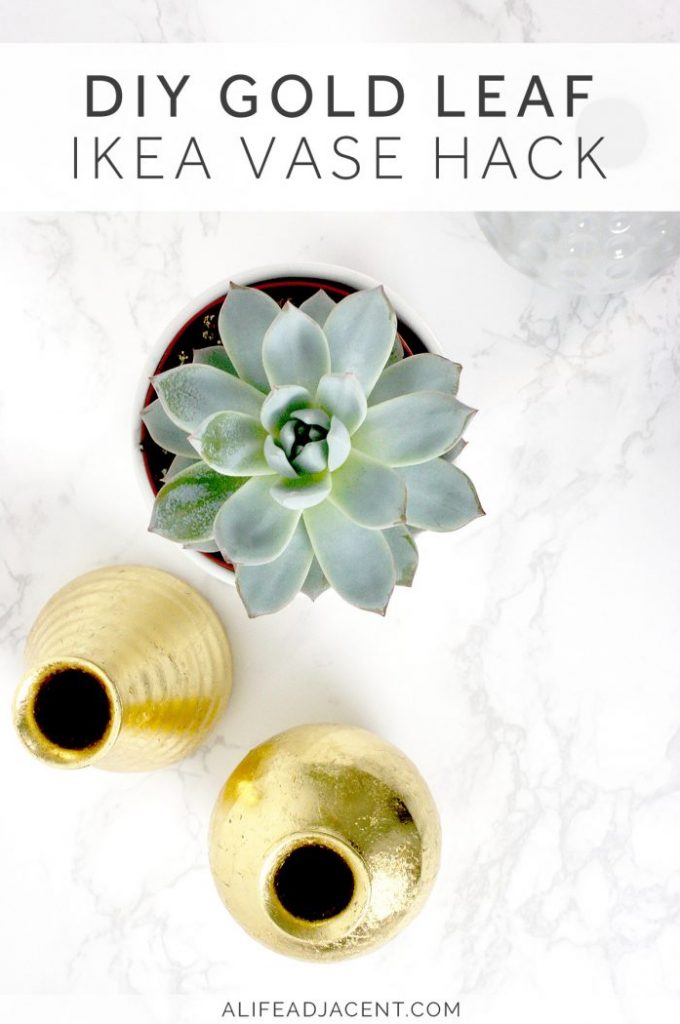 I picked up this set of 3 small bud vases called the Sommar 2017 from IKEA. I was specifically looking for small vases for styling and while I liked the size and the shapes of the vases, the colours (specifically the mint and pink) didn't go with our decor.
Since I still had some gold leaf and adhesive left over from the gold leaf jewelry trays project, I decided to gold leaf two of the three vases. READ MORE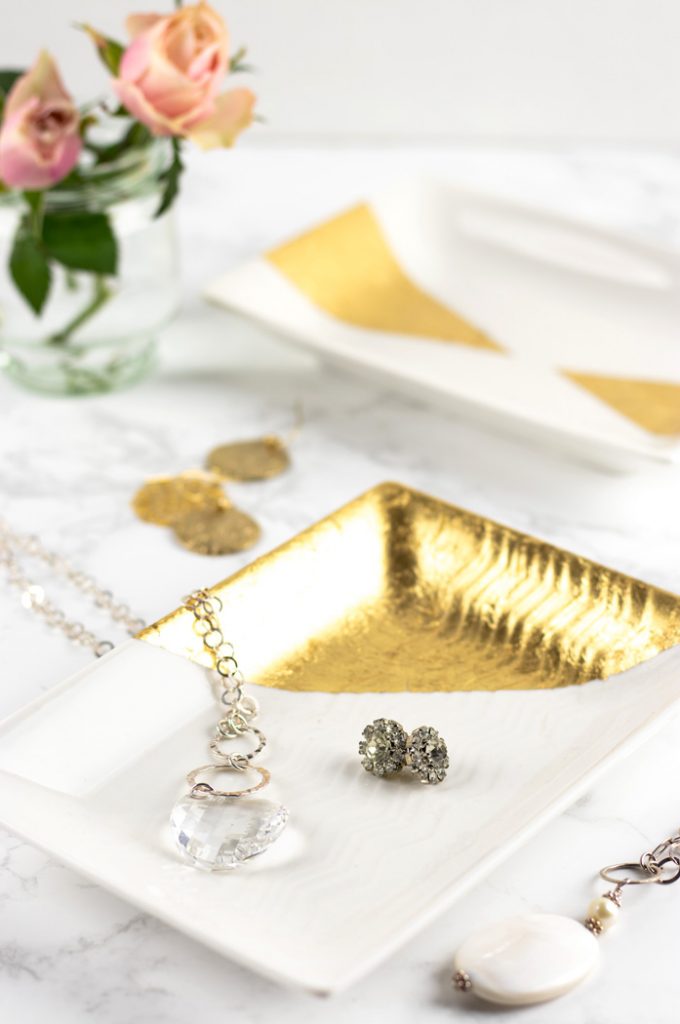 I bought a set of small white rectangular 7″ x 5″ serving plates to use for jewelry and other odds and ends. However, since the trays I purchased were very plain, with a simple etched pattern, I thought that adding interest to them with gold leaf might make them more appealing.
I've seen similar gold and white jewelry trays retailing for significantly more than the less than $20 I paid for my supplies, which were used to create 4 trays. For instance, without naming names, one well-known designer retails a very small gold and white jewelry tray for more than $70. READ MORE