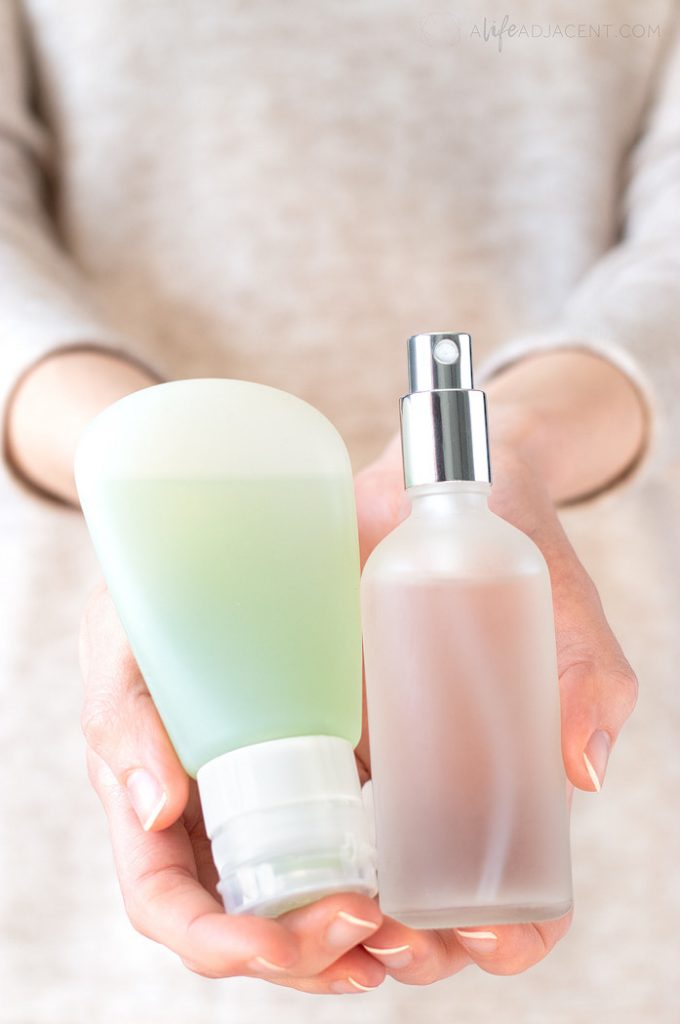 Learn how to make natural DIY hand sanitizer with high proof vodka instead of rubbing alcohol. This easy tutorial includes recipes for both spray and gel formats. Both versions are useful for travel and for those times when you don't have access to soap and water.
When cold and flu season strikes, the best defence is to simply wash your hands. READ MORE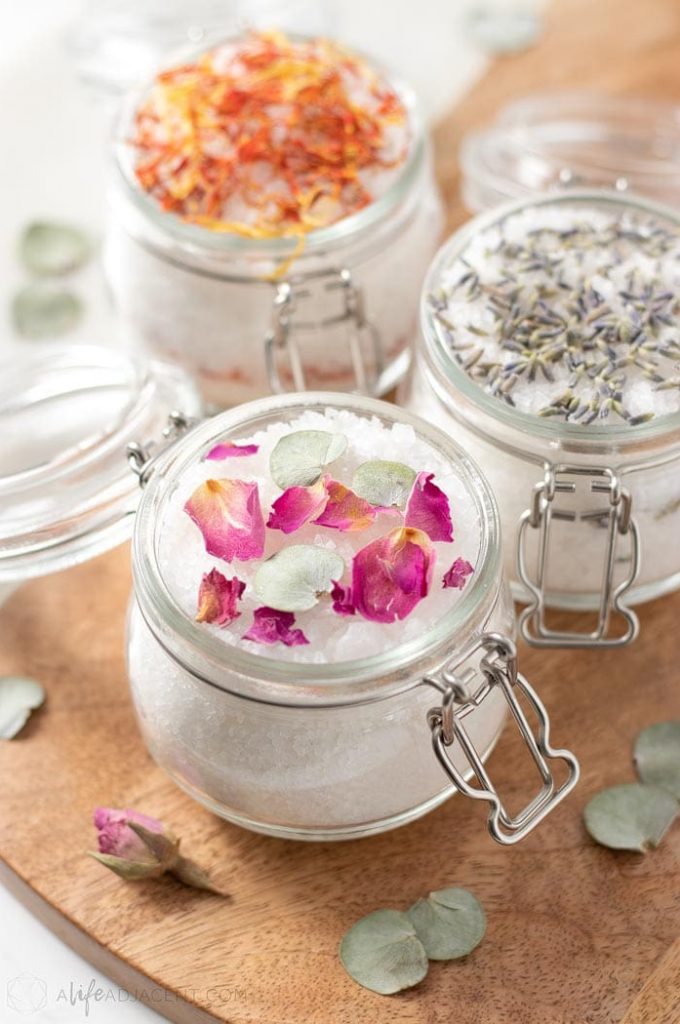 Learn how to make 3 kinds of floral DIY bath salts for gifting or personal use. These salts can also be made in large batches and packaged in small containers, making them ideal for use as gifts or party favors. Choose between 3 easy varieties — relaxing eucalyptus rose, uplifting calendula citrus with safflowers, or soothing lavender. Each variety boasts the addition of dried flower petals, which takes these simple bath salts to the next level of luxury. READ MORE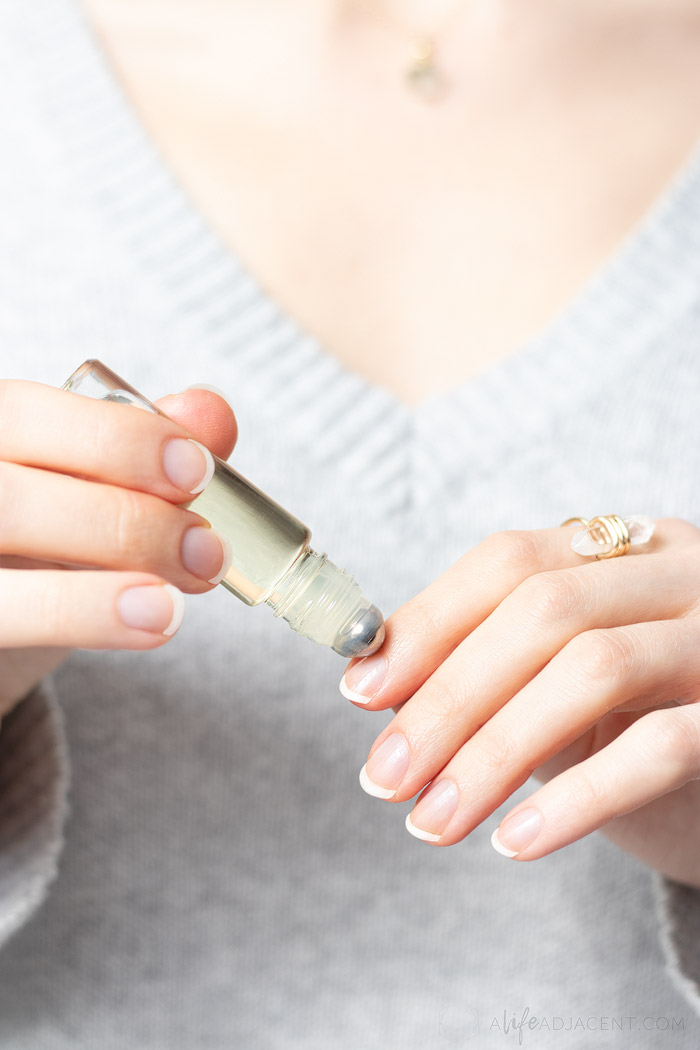 Learn how to make a simple homemade cuticle oil with essential oils to nourish and strengthen your nails and cuticles. This nourishing nail oil recipe is made with two types of carrier oils to moisturize and soothe dry, cracked cuticles and brittle nails. An optional selection of essential oils adds a natural fragrance and/or potential nail strengthening benefits. READ MORE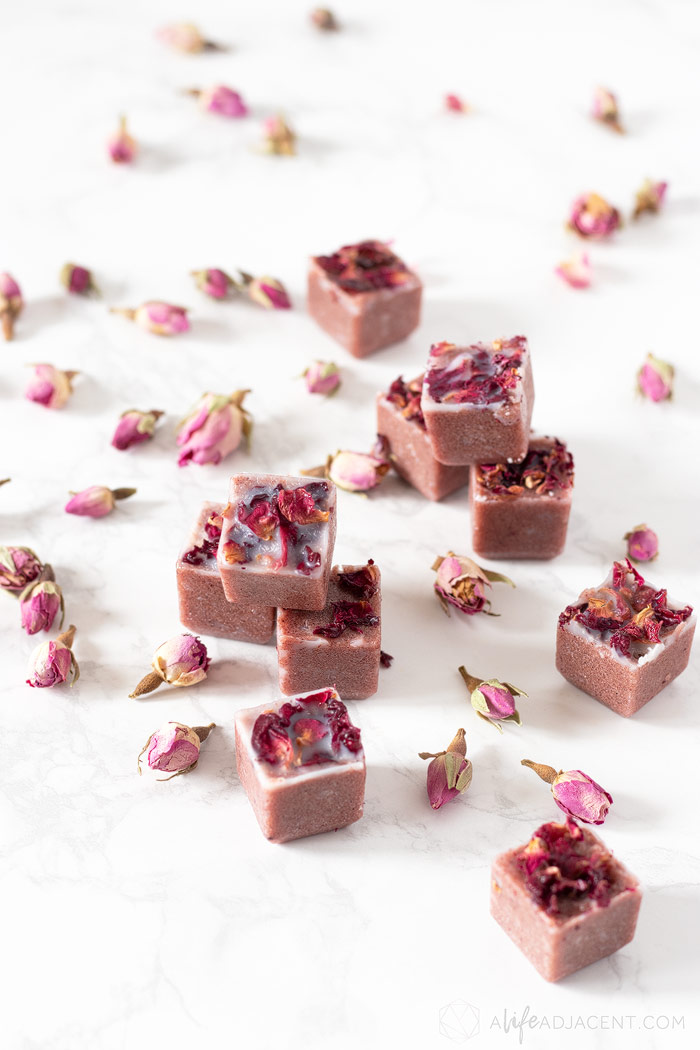 Learn how to make 3 kinds of rose-scented sugar scrub cubes – vanilla rose, chocolate rose and pink rose. These homemade sugar scrub cubes gently cleanse, exfoliate, and moisturize, leaving dry skin feeling softer and more hydrated. They're crafted with natural ingredients like coconut oil, shea butter, and melt and pour soap. Plus, they're lightly fragranced with essential oils for a non-toxic scent. Read on to learn how to make these fragrant rose body polishing cubes! READ MORE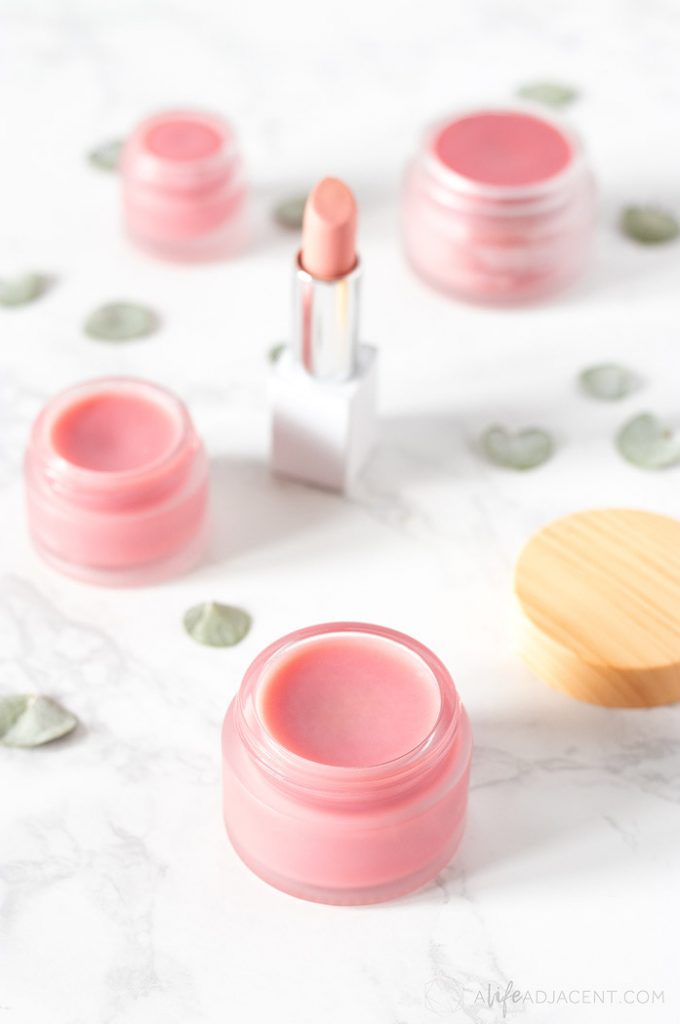 Don't throw away old or broken lipsticks or that colour that just doesn't work for you any longer – learn how to craft your own DIY lip balm made with lipstick! This easy homemade lip balm is made with beeswax, shea butter and coconut oil. It's tinted with non-toxic lipstick, and leaves your lips soft and supple with just a hint of colour. Read on to learn how to upcycle your old lipstick, and create a lightly pigmented, moisturizing lip balm that relieves dry lips. READ MORE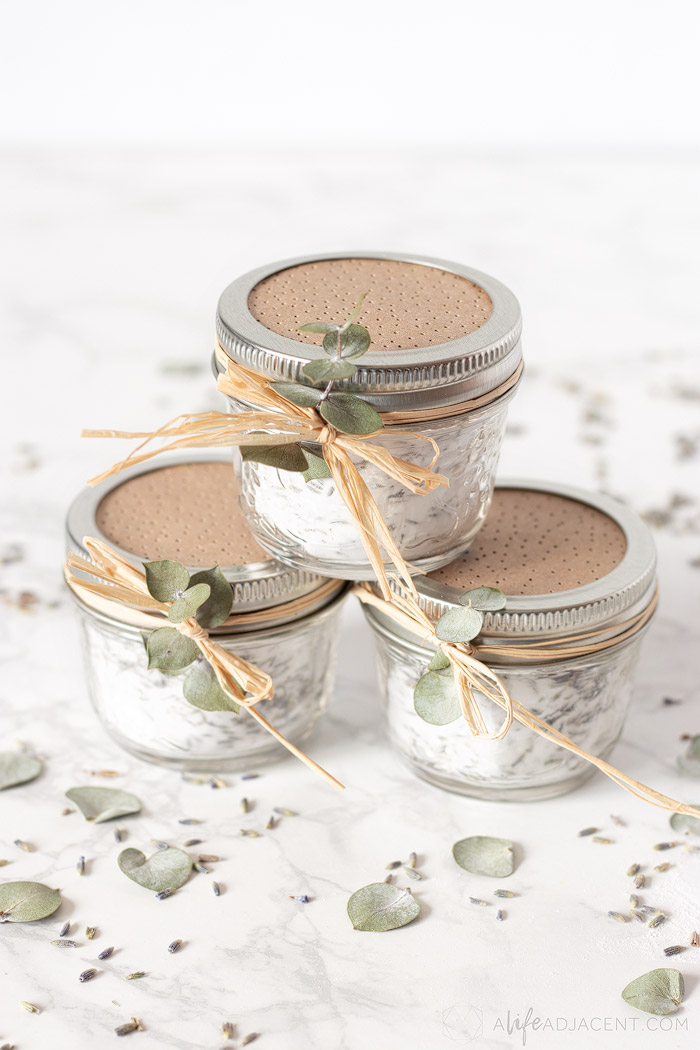 Refresh your home with these simple, non-toxic and natural air freshener jars with essential oils. These fragrant jars will absorb odours and keep your closets and dresser drawers smelling fresh for up to a month. No toxic ingredients or chemicals necessary. Read on to learn how to make your own safely-scented DIY deodorizer jars. Also, learn why you should avoid chemical-laden air-freshening products in your home. READ MORE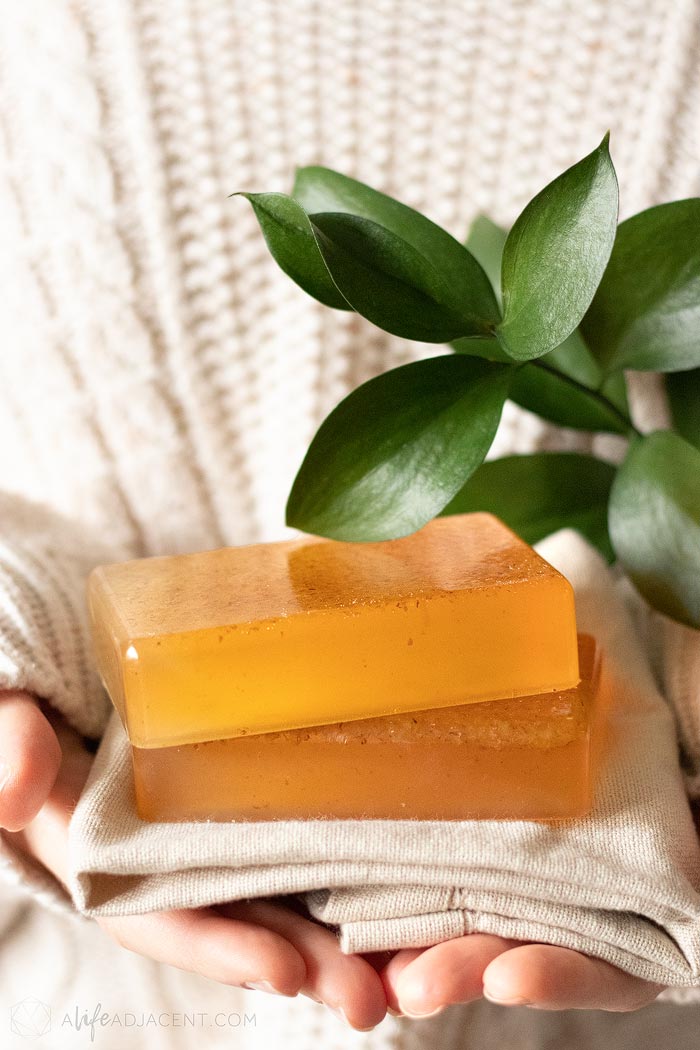 This easy-to-make honey almond soap with wheatgerm both cleanses and gently exfoliates dry skin. Crafted with honey melt and pour soap base, wheatgerm, and bitter almond essential oil, this soap recipe is intentionally simple. Read on to learn how to make this moisturizing honey almond scented soap recipe which also makes for an affordable handmade gift. READ MORE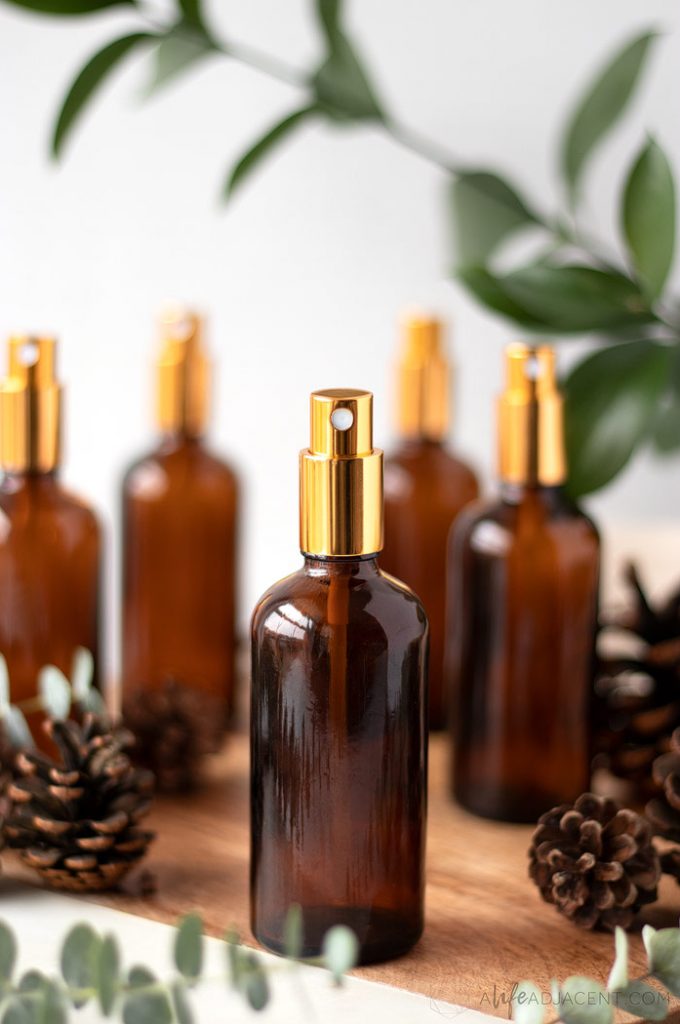 Create a variety of holiday room sprays with this easy tutorial. These simple air freshening sprays are crafted with essential oils to safely fragrance your home. Read on to learn how to make your own festive room sprays, and bring the aromas of the holiday season into every room of your house.
Who doesn't love the scents of the holiday season? Peppermint candy canes, egg nog, warm spiced ciders, and the smell of fresh greenery from Christmas trees or holiday wreaths. Not to mention the delicious aroma of holiday baking with the smell of sugar and spice and everything nice. READ MORE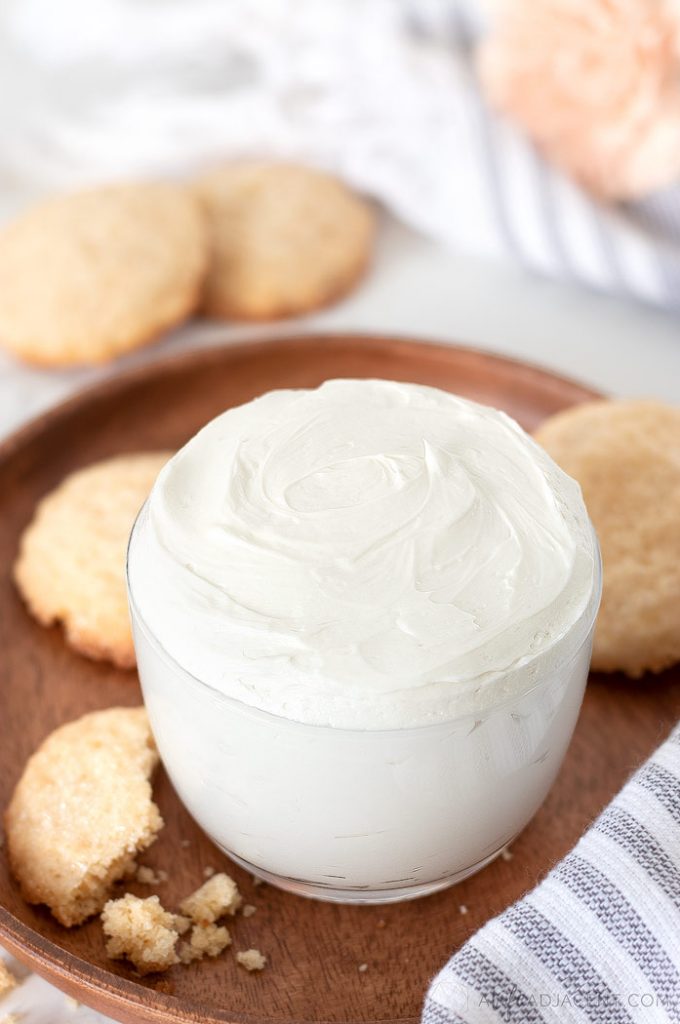 Learn how to make a festive sugar cookie body butter for Christmas and the holiday season. This nourishing homemade body butter contains shea butter, cocoa butter, and fractionated coconut oil. It also incorporates a special blend of essential oils that combine perfectly to create a delicious, all-natural sugar cookie scent. READ MORE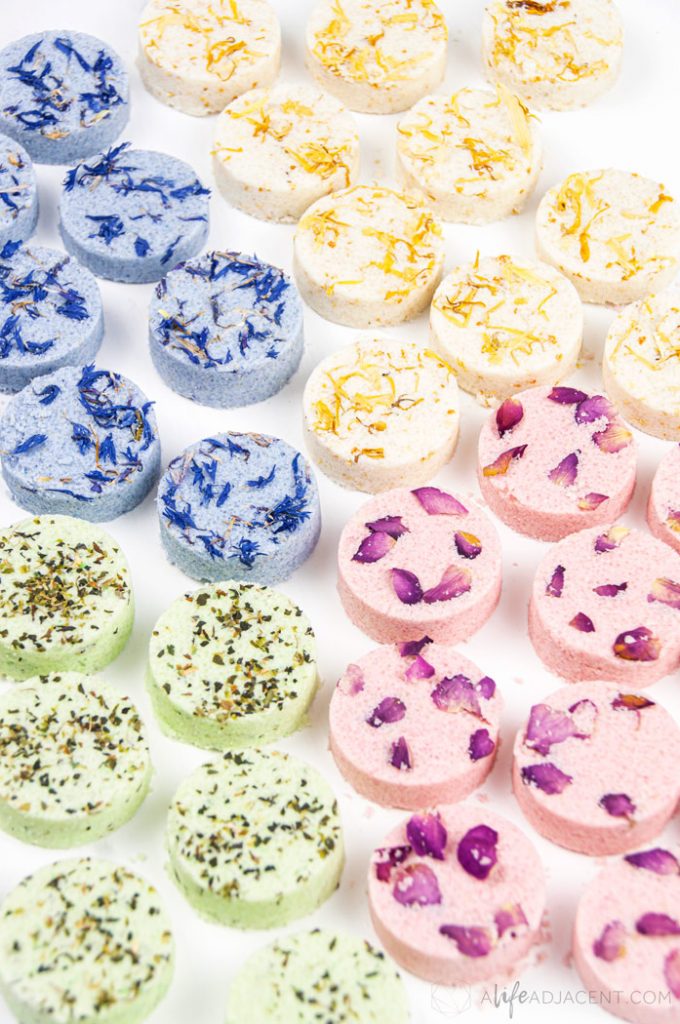 Learn how to make aromatherapy DIY shower steamers with essential oils! You'll learn how to make and use shower steamers and receive four homemade recipes for wake me up citrus shower bursts, eucalyptus shower bombs for colds, relaxing rose shower tablets and lavender shower melts for sleep. This comprehensive tutorial is a guest post from the lovely ladies of Country Hill Cottage, and also includes tips for packaging, as well as free printable labels for gift giving. READ MORE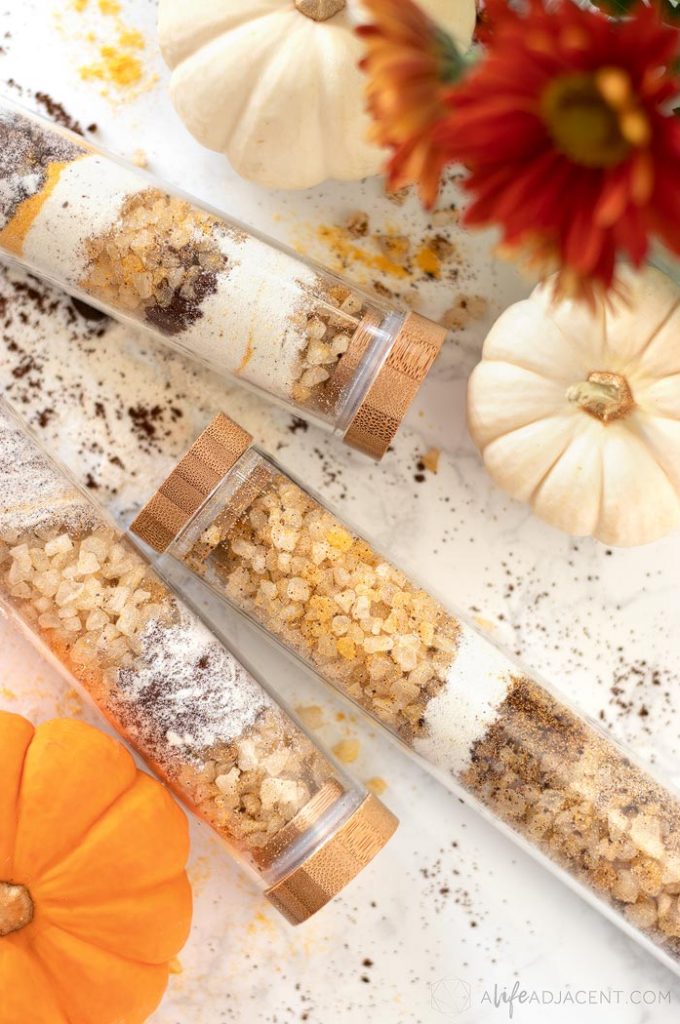 This moisturizing pumpkin spice latte bath soak is an indulgent fall treat for your skin. It contains nourishing milk powder, natural Australian Ceara bath salts, pumpkin powder, and a dash of coffee grounds. Vanilla, coffee, copaiba, and cardamom essential oils impart a warm pumpkin spice latte scent to this colourful bath soak. READ MORE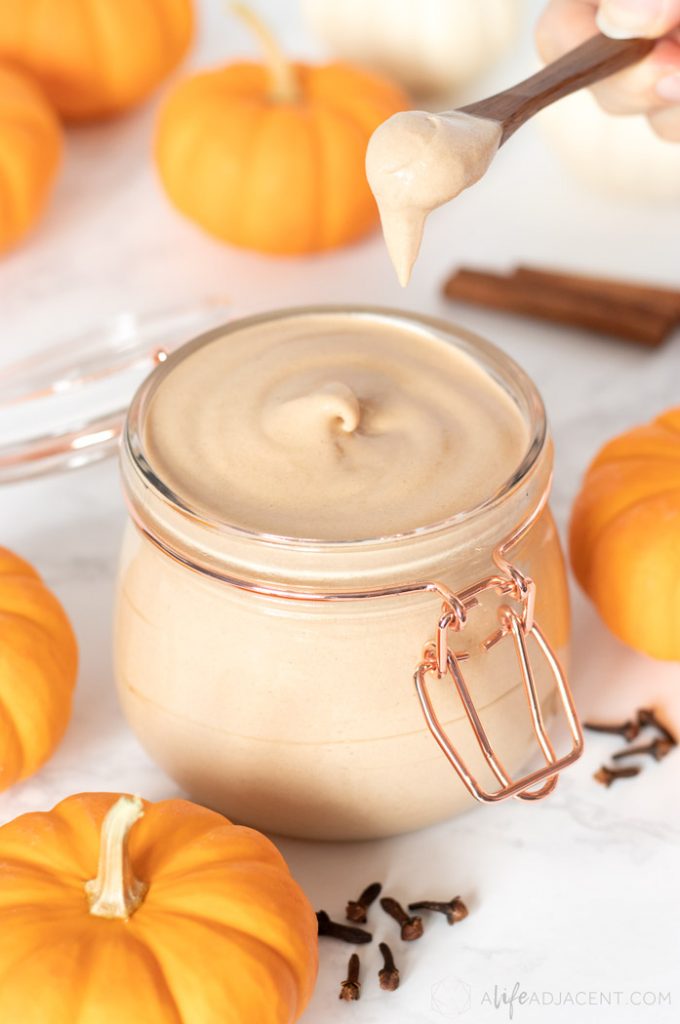 This decadent DIY pumpkin spice body butter is whipped to fluffy perfection. It contains a luxurious combination of soft nilotica shea butter, rich bacuri butter, fractionated coconut oil, and beeswax. Red and yellow clay provide a silky skin feel and a natural pop of colour, while natural essential oils create a non-toxic fragrance. READ MORE